Esther Muchene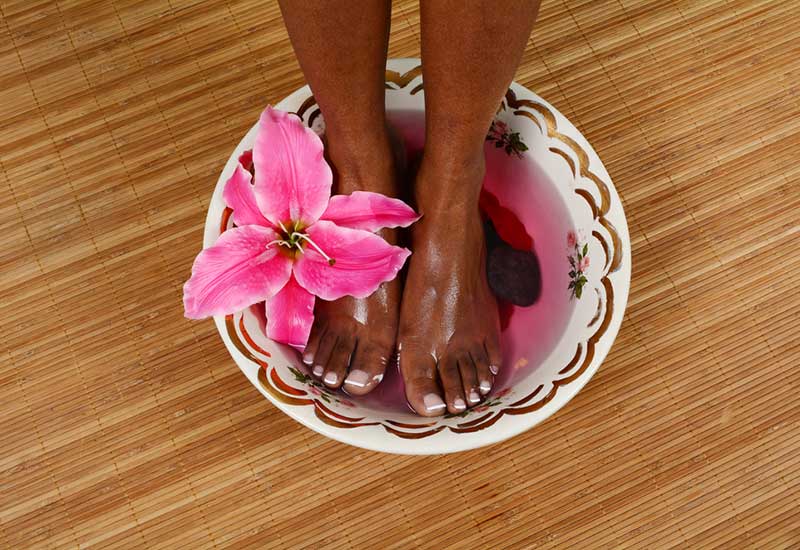 Nothing beats getting pampered in the salon and/or spa. I mean, does it get any better than walking into a spa with a chilled atmosphere to get your feet and hands scrubbed? Then there's the hardest part, selecting a new nail colour for the next few weeks.
As more and more business owners look into offering unique services, meditation continues to gain momentum.
Meditation can involve the use of assistive tools such as videos and music to help bring a sense of mindfulness. Nothing serious or scary, trust me!
As the craze continues, salons are now pairing mani-pedis with mindful meditation. And from the look of things, it will not stop anytime soon. Quite the contrary.
Here are some of the major reasons why nail spas have started offering meditation along with your manicure and pedicure appointment.
i. Value for your money
Adding meditation to your mani-pedi has a great business aspect to it. People are now becoming more aware of the benefits of meditation. Because of this, salons have begun offering meditation while you get your nails done. This creates a very calm atmosphere. Personally, I wouldn't mind some guided music as I get dolled up. From a business aspect, it's only wise for salons to embrace meditation with mani-pedis. With such treatment a client is willing to pay more for the service simply because the ambience is right.
ii. It's a break from traditions
Generally, the process of getting your nails done is predictable. You expect to sit down, get your cuticles fixed, a light massage and then have your nails painted. The process is the same whether you go to India or Nigeria. Nothing new. However, after some salons started offering mediation people begun to realize that the trip to the salon has become more motivating and interesting. Some salons are now giving their clients personalized drinks, meditation music and instructors to help you relax and enjoy every moment you are in that premises.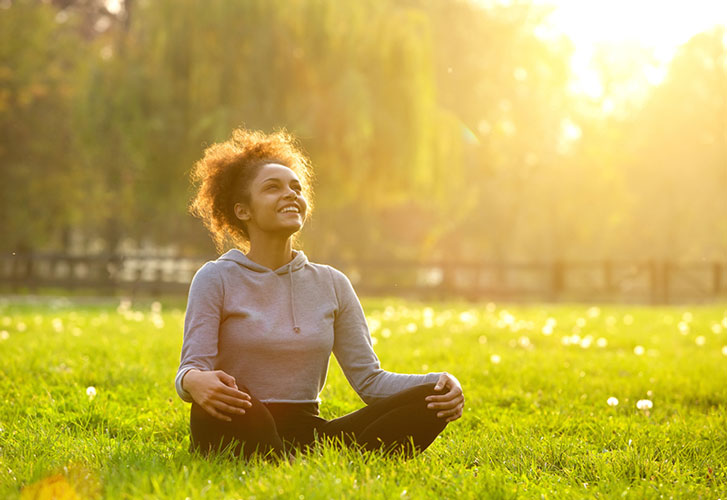 iii. Health benefits of meditation
As the years go by, people have begun to embrace meditation. Meditation has been linked to many positive things such as stabilizing blood pressure for those struggling with high blood pressure, improved sleep, physiological balance and other amazing benefits. Because of its relaxing properties, it's able to boost overall health by reducing stress levels.
iv. It brings mediation to you
Most of us have very busy daily schedules. We are often busy with work, school and other aspects of our daily lives. Because of this, many of us aren't able to visit meditation spas as much as we'd want to. With only a few days or hours to spare in between, people only spare time for hair and nail appointments. Realizing this, nail salons and spas begun offering meditation along with mani-pedis to help you relax as you get your nails done. With this new value addition, one gets to kill two birds with one stone.
v. They are both part of self-care
Salons saw the opportunity of combining beauty with mindfulness and wellness. This allows clients to leave the spa feeling good inside and out. Since they are both therapeutic in different ways, it's become a fast growing trend. People have become willing to pay a little extra to get the benefits of both services. And who wouldn't?