Gardy Chacha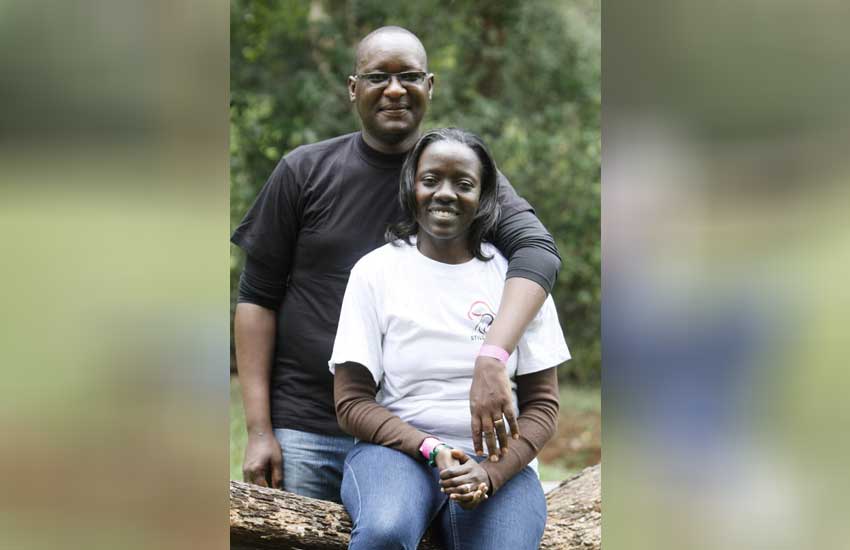 Marriage is supposed to be a happy place: a space where two strangers make merry. But the domestic tinderbox can also be a roller coaster ride: the kind that knocks everyone off kilter. This is what happened to Daniel Wanjala and Elizabeth Apondi:
ALSO READ: 'My husband's mistake with suitcase exposed his double life and second family'
Daniel and Elizabeth wed in 2014 after dating for two years. But by 2016 the two had become strange bedfellows.
"What was the problem?" we ask them both.
"Finances," Elizabeth says, giggling at the simplicity of it all – in hindsight.
"Was he stingy with money?" we prod further.
Elizabeth giggles some more then says: "I was the one with a good job and earning well. Nikakua kichwa ngumu (I became troublesome)."
The company Daniel had been working for collapsed, putting him out of a job. He then started freelancing as a marketer and earned commissions. "Horrible commissions," Daniel says.
"My wife was rude to me. I did not feel like she loved me. She did not appreciate even the little I was bringing home," Daniel says.
ALSO READ: Jada Pinkett Smith breaks silence, says she'll discuss 'affair' on Red Table Talk
The couple grew apart. Having assumed the 'chief breadwinner' role, Elizabeth remained committed to her job with a leading bank.
"The job was quite demanding. I would come home stressed. And I would channel all the frustrations on my husband. I was rude and disrespectful to him," Elizabeth says, taking responsibility for her behaviour.
Daniel says he felt "not needed" so he did a disappearing act. "Since I was not needed I decided not to exist," he says.
Daniel moved to Nairobi in search of a job and left his wife in Kisii where she worked. He, however, made a point of visiting his family – the couple had a toddler son – on weekends.
"Even when I travelled for the visits, my wife still mistreated me. We had grown apart. We were not having any relationship – intimate or otherwise," Daniel says.
And for about two years the marriage teetered on the edge... until December last year when the two agreed to go for counselling with the intention of patching things up.
The couple signed up for a church marital counselling programme. It turned out the two still loved each other in spite of the past.
ALSO READ: Michelle Ntalami lashes out at trolls
Daniel says he remained committed and faithful to his wife.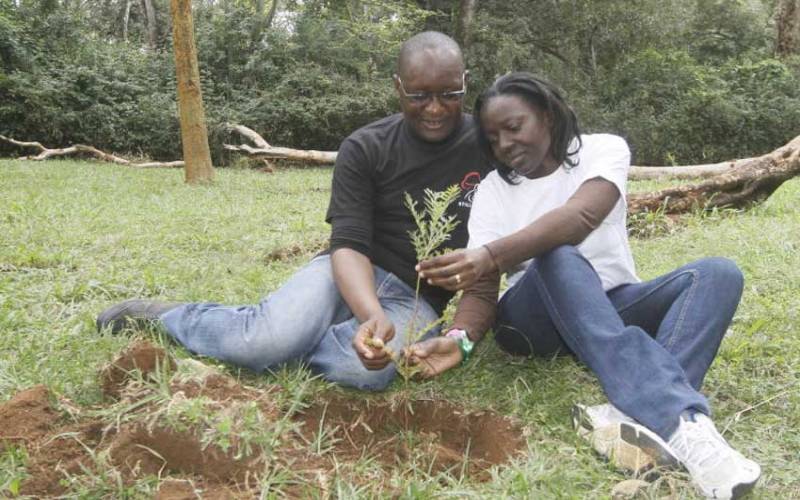 "She is the woman I love. I didn't even know how to go out of my marriage to look for other women. I have never had a doubt that I love her," he says.
Midway through counselling, Elizabeth and Daniel decided to have a baby: their second one.
For Elizabeth, the baby was to be a good omen as the two worked on getting back together.
"The baby was part of the healing for the marriage: it would have blended us even further. The baby was a good sign," she says.
It was thus devastating when she miscarried at seven weeks.
It was a chilly Saturday morning in June (last month) when Elizabeth felt a gush of warm liquid.
"I went to the loo to check. I saw blood. I prayed that it was the fibroids [Elizabeth was diagnosed with fibroids] and not the baby," Elizabeth says.
But the bleeding got worse as the day progressed. She was also cramping. Twenty four hours later she was still bleeding.
"I told myself, 'he is gone'. But then I also did not want to believe that I wouldn't be holding this baby in my hands."
A visit to the doctor confirmed that indeed the foetus had been lost.
Even before the miscarriage, Elizabeth's husband had lower-than-normal confidence that she would carry the pregnancy to term.
"We had been to the doctor's a few days earlier. The doctor said there was no heartbeat. But we were hopeful," Daniel says.
This baby, for Elizabeth, would have been a perfect symbol to the family coming back together.
For Daniel, having a baby had a different meaning, "For me this baby was an expression of my love for my wife," he says.
The couple were united in grief. Both of them were in denial.
"I was low emotionally. I couldn't concentrate at work. After seeing one or two clients, that would be it. I had no drive to go to work," Daniel says.
It is slightly more than a month since Elizabeth miscarried and she says she is much better now than the days that followed the event.
"But I am still going through counselling. The healing process is continuing and I am at a better place right now," she says.
Elizabeth has also plugged onto friendships with women who have miscarried before and found talking to them cathartic.
Once in a while, memories from the miscarriage will mill over her head like a dark cloud. And it did happen during this interview: sending her into catatonic sobs. The healing process takes its own time.
Ironically, the day the miscarriage happened the couple were graduating from the marriage counselling class. This tampered with the couple's celebration. Their love had thawed over financial upheavals.
According to Elizabeth, she recognised that she was on the wrong, chastising her husband for earning less.
"In fact, every day I would feel bad mistreating him. But that was not who I was," she says.
The couple are back together and Daniel has a better earning job now. Will they try again for a baby, I ask.
The trauma from the miscarriage brought Daniel to the point he contemplated never putting his wife through the ordeal.
Elizabeth, though optimistic, is always wary of a repeat miscarriage. "I keep asking myself, 'what if it happens again: what will I do?'" she says.
If they ever do get pregnant again, Elizabeth says, they would be quick to involve doctors early enough.
This is what the couple did with their first pregnancy – which yielded a son. "Because of fibroids, the pregnancy was always at risk of a miscarriage. I received injections in the first few months to help me carry it to term," she says.
In April 2017, about 6 months after they had separated, Elizabeth lost her job as well.
"Losing my job woke me up to the reality of the pain I had caused my husband. I realised I needed him and that regardless of the place where he was, he deserved respect from me as his wife," Elizabeth says.
Going for marital counselling, she says, has been of great help to them.
"Counselling has helped us individually understand who we are and also who our spouse is. We have learnt each other and now know how to work around our weaknesses," she says.
The couple got married without ever addressing aspects of their lives post wedding day, something that Elizabeth wishes they did.
Elizabeth still has no job. Tables have turned and David is the family's bread winner. The silver lining to losing her job, she says, was gaining back the sense of 'in good times and bad times'.
"If I hadn't lost my job we would probably be divorced right now: that is where it was heading to. Now I don't have a job but I am way happier," she says.
David says it is important for one to marry someone they love more than they love themselves, "Because you learn to not give up and stick around," he says. "Also don't focus on what people will say out there."
And if you are going through upheavals in your marriage, or any kind of trauma, Elizabeth says: "Give the marriage a chance."