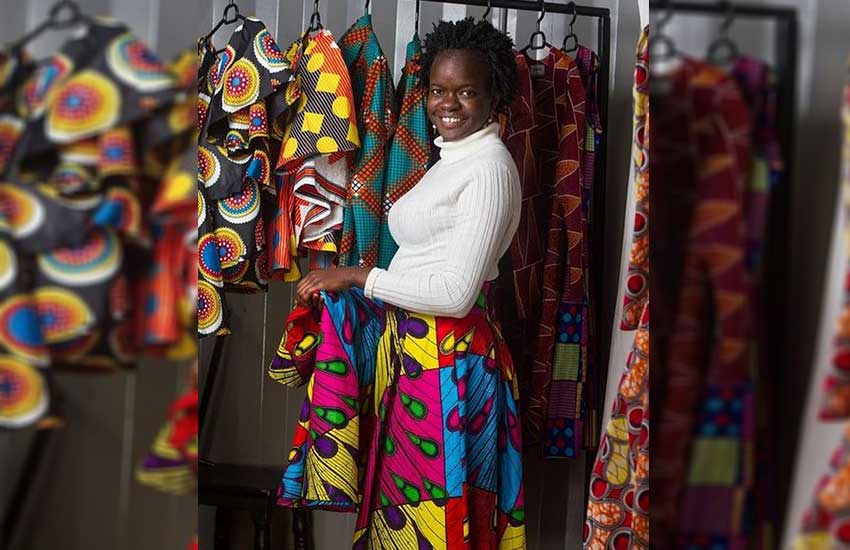 Fashion designer Shiyenze Muringo Khasoha has come out to refute claims that she is faking cancer. This follows an exposé by a local media house where she seems to admit that she made up her cancer diagnosis and other medical claims.
Designer Shiyenze, popularly known for her African print designs, has taken issue with the broadcaster terming their narrative as one that was solely meant to 'sell the story.'
"As regards to the video clip shown on Citizen TV, the same has been edited to fit a narrative. It has been used to fit the context of the persons who are hell bent to sell their story (sic)," her statement reads in part. She adds that she hopes that the full video will one day come out so that the public can see the narration of her journey battling cancer.
Shiyenze also took the moment to clarify that so far she has raised Sh600, 000 for her medical needs and not the Sh2 million purported by the reporters. On whether she indeed has ovarian cancer, the designer maintained that she was diagnosed with Epithelial Carcinoma, commonly known as ovarian cancer, in March 2018 and that she has since been undergoing treatment.
After her said diagnosis last year, Shiyenze had come up with a funds drive scheme asking the public to contribute towards her treatment through the purchase of her designs. A poster created for the campaign titled "Vaa Shiyenze and Keep Her Alive" was widely shared on social media and was the talk of the town among the stakeholders in the country's fashion industry. However, in an ugly turn of events, her alleged caregivers have come out accusing her of lying and faking her cancer.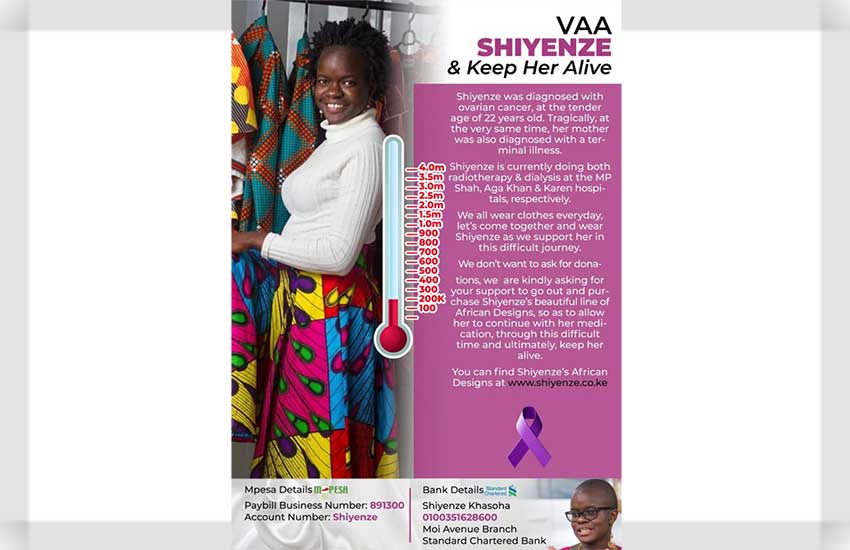 According to her statement, she is only waiting for a final PET scan before going for surgery. She concludes with a promise to shed light on the fiasco as soon as she completes her medical process.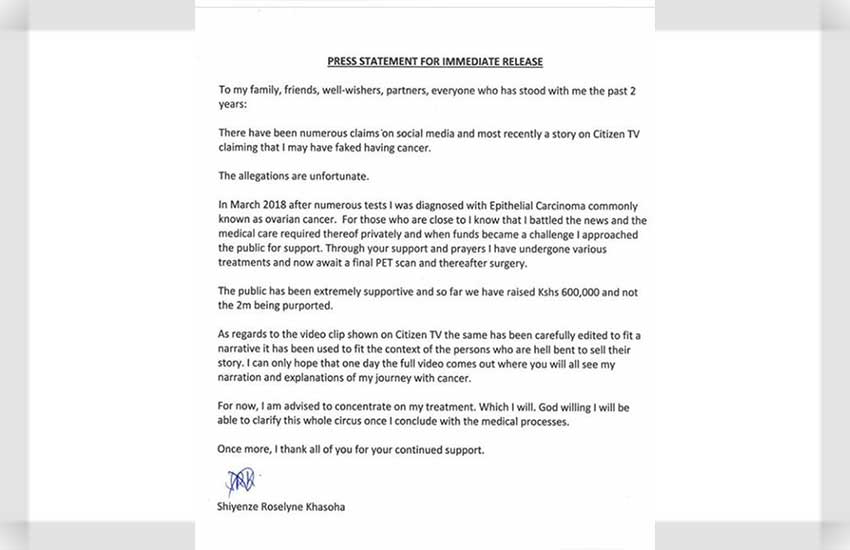 Do not miss out on the latest news. Join the Eve Digital Telegram channel HERE.
The views and opinions expressed here are those of the author and do not necessarily reflect the official policy or position of Evewoman.co.ke