Kenyans react as Rugby Union names man head of the women's docket
Readers Lounge By
Derrick Oluoch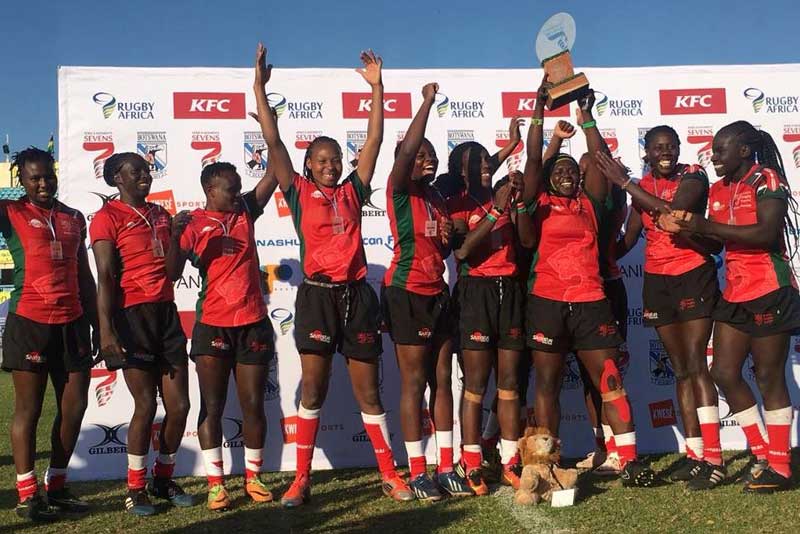 The Kenya Rugby Union (KRU) board has appointed a new Secretary General, Ian Mugambi, who takes over from Oduor Gangla who was elected the Union's chair last week. The board also announced the new heads of its sub-committees and rugby fans and Kenyans, in general, have been left perturbed.
The composition of the board's picks questions the Union's gender balance. There is not a single woman in the list of sub-committee heads, not even in the Women's committee.
Considering Kenya Rugby includes the Kenya Rugby Women's team, the announcement has rubbed Kenyans the wrong way, particularly at this time when the country is engrossed in debates of gender balance. As per the latest World Bank reports, Kenya is one of the top 10 African countries that have made significant reforms in laws and regulations aimed at improving gender equality over the past decade.
Supporting the decision by the board to appoint Moses Ngale as the chairperson of the Women's committee, newly appointed KRU Chairman Oduor Gangla said: "We are working to coopt women directors but shortlisting and their accepting can't be instant yet the women work MUST go on!"
Gangla also revealed that in the previous board, the women committee was chaired by a man, Hillary Itela.
To netizens who weighed in on the matter, having no lady in the board's subcommittee is merely absurd, some went as far as sarcastically questioning the board's decision to appoint a man as head of the Women's docket. Here are some of the top comments: