Speaking up against female genital mutilation is not easy -- especially when you are only 27. Nice Lengete is the Amref Health Africa Ambassador and was on the 2018 list of the Time 100 World's Most Influential People. She is also a Female Genital Mutilation activist, a speaker at TEDx Amsterdam in 2012 and most recently a BBC Outlook Inspirations Awards winner. She talks to Vivianne Wandera.
My name is Nice Nailantei Leng'ete. I recently came back home from a party in New York. It was not just any party but a party for the 100 Most Influential People in 2018, according to Time magazine, and I was one of them. I never in my life imagined that this was a place I would ever be in and neither did I imagine that my work would get such global recognition.
I was born in a community with harsh and strict cultural values especially when it comes to girls and women. When I was seven years old, I lost my parents. My sister and I then went to live with our grandfather who was an elder in our community.
One day, when I was eight years old, all the girls who were within a certain age were rounded up. It was around 4am and my sister and I woke up and did as we had planned earlier; to hid in a tree within the compound until the first light of dawn then run away to our aunt's place.
My other uncle had planned a circumcision ceremony for us. The first part of it was taking a bath very early in the morning. This was meant to numb the pain when we were cut -- which obviously didn't work.
I had seen other girls being circumcised and I saw the kind of pain they had to go through at an early age. And then as if that wasn't enough, the girls were married off and they had to drop out of school. I just didn't see myself living that kind of life.
So my sister and I climbed up the tree before anyone could see us. Then just as the sun was coming up, we came down and walked for several kilometres, hiding ourselves in the bushes so that no one could fine us and send us back.
When we got to our aunt's place safe and sound, we were relieved. But this wasn't for long. After about a week, our uncle and other men who were looking for us found us. They beat us up and took us back to our grandfather's place after threatening us.
We defiantly went back to school but when the second season for circumcision came around, our uncle came for us and told us that we could not be considered women in our community if we did not undergo the cut. He insisted that it was taboo for a woman not to be uncircumcised and refusing to do so would bring shame to our family.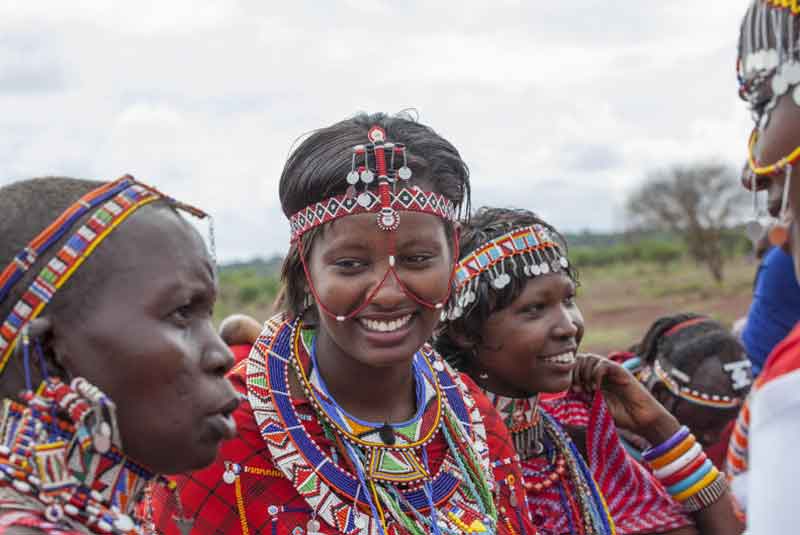 This time, our uncle took us to his home. My sister and I once again woke up at 4am and I tried to persuade her that we should run away again to save ourselves. My sister refused. She said she was tired of being beaten and threatened. She said she couldn't keep running away and that if they found us this time, they might do something worse to us.
So my sister decided to stay even after I begged her not to. She sacrificed herself for me because she was older than me, hoping that they wouldn't come after me.
When I left my uncle's home, I went back to school where I was safe for a while. Later on, I went to my grandfather's home and asked him to give me only a year for me to go to school 'then I would undergo the cut'. Every year after that, I would somehow buy myself more time so that I could go to school.
But one day, it became very difficult to push him and I told him I would leave home and never come back. That's when he took the matter seriously.
My grandfather, being an elder, talked to my uncle and told him to leave me alone. He told him to let me stay the way I wanted and that if I didn't want to undergo the cut, they should let me be.
I went back to school after that but life in the school wasn't as easy because many girls had been warned by their parents to stay away from me. I was branded a bad child and a bad influence to other girls because I had defied tradition and refused to undergo the cut. Many girls in school wouldn't talk to me and they would look at me like an outcast. I had a very difficult time becoming a woman.
After going through the trauma and isolation by my peers, I decided that in order to change these harsh traditions, I must first change the mindset of the youths -- beginning with their mothers, and the young men who were to marry the underage girls who undergo the cut.
At 17 years old, I started talking to people in my community about the dangers of female genital mutilation and how harmful it is to young girls. I also talked to them about the dangers of early marriage.
It was the most difficult thing I've ever had to do — changing the mindset of people who are deeply rooted in the traditions they have inherited from their great grandfathers. I had to ask them to abandon the traditions that they intended to pass it on to their children and their children's children. It took three years for the men in my community to listen to me.
After trying for a while to talk to the women and girls with no success, I decided to change my strategy and talk to the men and elders. In my community, women are not allowed to address men so one can only imagine what I was going through trying to get them to understand the message I had to pass on.
With the help of my grandfather, I convinced a few village elders to listen to me. Most of them were not so welcoming. The few who decided to listen to me, and who found sense in what I was saying, helped me gather the young men for a meeting. I remember that day like it was yesterday.
When the young men saw me and realised they were going to be addressed by a woman, they all walked away and I was left with only four people. A crowd of 40 walked out on me. I was shocked!
But I gathered the courage and talked to the four men. I told myself I had to start from somewhere and I knew it was not going to be an easy journey. I could not give up because my grandfather and sister had sacrificed a lot for me not to go under the cut.
Still, the young men who listened to me said they felt like I was taking away their wives. They kept asking who they were going to marry if girls were no longer undergoing the cut. With a lot of effort and without giving up, I managed to slowly change the way my community thought about the cut. I helped them embrace an alternative rite of passage to circumcision.
After years of trying and talking to my community members, the elders finally gave me the black talking stick. The stick is usually given to the leaders in the community. It signifies that I can use it to command meetings whenever I have something important to say. I was the first woman in my community to be given this stick and it marked a great milestone in my journey of sensitisation.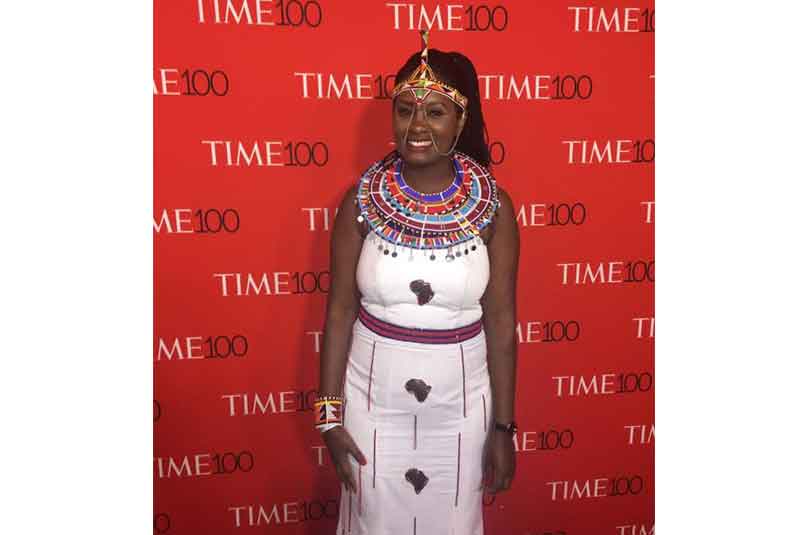 Over the years, and with the help of AMREF Health Africa, we have managed to save over 15,000 girls from undergoing the cut. For me, this is just the beginning.
I was very blessed to be on the 2018 Time 100 List of the World's Most Influential People. I was really nervous at the main event because I was among the few people who were to give a speech. The room was full of celebrities and world leaders and it was also my first time at a red carpet event.
Whenever I get nervous -- whenever I have to speak in public, I wear high heels. They give me confidence and make me feel very brave. Apart from my shoes, I always remind myself of all the girls I'm fighting for -- the ones who look at me as a beacon of hope and I also remember my grandfather and my sister who sacrificed so much for me to be where I am today and with this I push myself beyond limits.
This achievement was not only mine but it was for every girl in Africa who has to go through one difficult thing or another because of harsh traditions that people refuse to let go of. It also meant that our work has been put in the map and we can now reach many more girls with help from different avenues.
My hope is that every girl can become the woman of her dreams. If a girl wants to be a doctor or a teacher, I want to make sure that we protect her from all these harmful practices and that we give her the platform to her dreams. I also hope that we would be able to bring female genital mutilation to an end by 2030.
Being recognised has helped me start my own school back at home in Kajiado. The school will also act as a rescue centre for girls who run away from home to escape the cut. I want women and girls to be in a place where people understand that we are not just women but we are also human beings. I want women to be in a place where we don't have to fight for our rights but they are just given freely.