Help!The children in my hood are a nuisance!
Readers Lounge By
BERYL ITINDI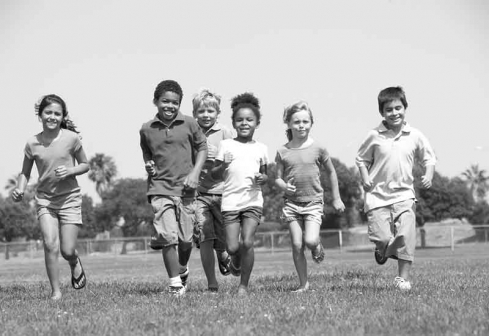 ALSO READ: Nine common medication errors: How they happen and how to avoid them
It's barely three weeks since schools closed and I can already feel like I personally run a school for 'tough headed' children in my hood. When I grow up, I want to live in the leafy suburbs where children are enrolled for different holiday camps over long holidays like this one. The things I am seeing in Komayole are about to make me lose my poor mind. Children here have decided to make everything their toy! Just last Sunday, I had to run all the way downstairs after children who had made my door bell a play tool. It even annoys me more because I did not manage to catch any of them. What are you parents feeding your children anyway? That speed wasn't for a child taking three meals a day, maybe seven and above. I twisted my ankle in the process and I am now limping daily all the way to seventh floor where I live. Now my daughter thinks my walking style is cool and has adopted the limp! The saddest part is that every child acts guilty to me, the giggles they make when I pass next to them every evening doesn't make me feel any better.
My next door neighbour's window was broken last evening by a stone that apparently just got bored lying and doing nothing on the ground and decided to fly into her house through her window. At least that was the explanation of the boys she found playing from where the stone had emerged from. Again I ask my fellow parents, what do you feed your children on? How can ten year old boy throw a stone from ground floor all the way to seventh floor and not miss his target? Do you know where seventh floor is in Komayole? Trust me it's higher than the seventh floor in the leafy suburbs. At the age of ten, the furthest I could throw a stone was second floor and still, I missed my target. My people, the children of this generation have perfected the art of pretence. They day I vigorously ran after them down the stairs after they continuously rung my doorbell, I could feel them just a floor below me but when I got to the ground floor, the faces I met were so innocent I felt ashamed accusing them of anything. They were not even panting after the quick run while on the other end I was struggling to catch my breath.
Did I say they have very weird games that are enough to give someone a heart attack. Just when the rainy season kicked in recently, I had tucked myself in my small blanket one afternoon watching movies when suddenly a huge frog whose limbs had been tied together flew in through the window; then as usual, I heard very tiny footsteps rushing down the stairs. The only craft I knew when I was their age was the subject Art and Craft but it seems that when the government pulled out Art and Craft from the syllabus, they slotted in another craft, Witchcraft! How else do you explain a child tying the four limbs of a frog and throwing it inside a house of a beautiful single lady trying to have some quiet beauty moments?
I tell you these children know the houses to play with. They have never done anything to my neighbour whose husband works in the army. They have also never moved anywhere near the house of my other neighbour who walks around swinging a nyahunyo. But look at me, flying frogs, noisy doorbells, and during the April holidays, I had put my jiko outside to light when they ran away with it. Yes, they ran with my hot jiko to God knows where and quietly brought it back to my doorstep the following night. Now I ask today before I run crazy, apart from 999, what other emergency line can we call when we are under attack because as things stand right now, we are under serious attack here in Komayole. Someone come to the rescue of beautiful young single women before we become extinct.
ALSO READ: Coronavirus pushes children into hard labour to help families