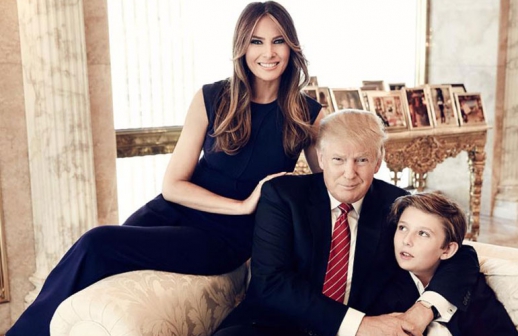 Melania Trump born Melanija Knavs in 1970 went from a small Slovenian town to become a super model and eventually marry a billionaire who then was elected President. There is a 24-year age gap between Mrs. Trump who is 46 and her Mr. who is 70
"We met at a fashion party in September, 1998 in New York. I liked him. He had great charm. But he arrived with a date. Still, we had a great connection from the beginning and he was very charming with a great mind and great energy," Melania told Greta Van Susteren during a July 2016 interview for On the Record, which airs on Fox TV in the US.
Melania grew up in a modest home with her younger sister. She later discovered that she had an older half-brother, whom her father had from a previous relationship. Her father was a car dealer and her mother a designer of children's clothing. Melania became a model at 16 and after working in Milan and Paris, moved to New York in 1996. It was just two years later that she met Donald at New York Fashion Week.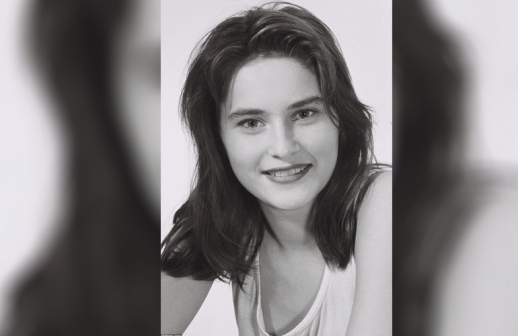 "I went crazy when I saw her. I was supposed to meet another supermodel but I zeroed in on Melania," Donald told Larry King in 2005. They would meet again a week later when she called to ask him out.
"I had work obligations in the Caribbean where I had travelled for a photo shoot, but when I got back I called him," Melania told Susteren. "When we had first met, I didn't give him my number because he was with a date. So I told him, 'give me your number and I will call you'. I wanted to see which number he would give me, business or home. If he gave me his business number I wouldn't have accepted it because I wasn't a girl who wanted to do business with him. He gave me all of them! So I called him."
Donald and Melania went on their first date and both agree that they had a great time. Melania says that they had great chemistry but she wasn't sure she wanted to see him in the long term.
"I didn't know yet if I wanted to marry him. It was too soon and I didn't know him very well. Also it is very different when you're dating a celebrity," she told Susteren. In the end, it turned out that they were made for each other. Seven years later Donald asked her to marry him.
READ MORE
"We literally have never had an argument, let alone what you would call a fight. We were very compatible. When I proposed, we had been together for five years and it was time. We just have a very good relationship," Donald told Larry King.
Melania said yes without any hesitation whatsoever as Donald presented her with a Graff diamond ring worth $2 million (Sh205,000,000).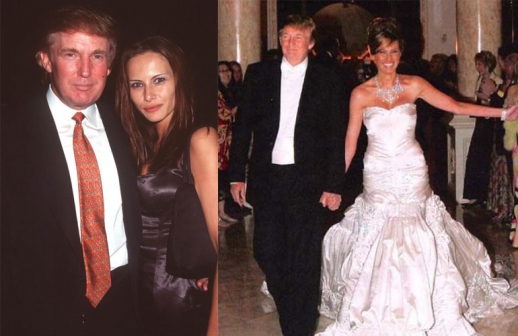 "It was a special night. We were at a gala in New York and were both dressed up. When he asked me to marry him I wasn't really surprised because I knew sooner or later he would propose. We liked the same things but we were also very independent and gave each other space. He does what he wants to do and I do what I want to do," she told On the Record.
They were married in Palm Beach, Florida on January 22, 2005 in church wedding. Hillary and Bill Clinton attended.
Eleven years later, the Trumps have one child, 10-year-old Barron. Donald – now the President Elect of the United States of America – has four other children from two previous marriages.
"My husband is strong and tough," Melania said to Susteren last year. "He is a great leader. And a perfectionist. He's kind of a general who likes to have people in line. But not at home, at home we are equal."
Melania, who has modelled nude for GQ magazine, said she took on the name Trump because she is a traditional girl who believes wives should adopt their husband's names.
"I always heard you had to work on a good relationship but I don't work on mine," Donald told Larry King. "My father and mother were married for 63 years. My father didn't work at it, he came home had dinner, watched TV and went to bed. And my mother did the same thing; she cooked him dinner. I work hard all day, I don't want to go home and work on my relationship."
The inauguration of Donald Trump as the 45th President of the United States will take place on Friday, January 20, 2017, in Washington, D.C