Mom-in-chief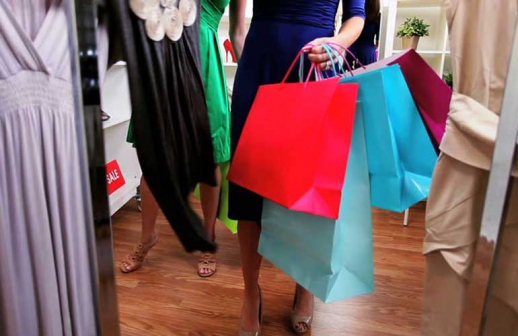 A few Saturdays ago, I raised concern about people who air their dirty linen on social media and my chama mates recently told me that there is a group I erroneously overlooked, yet it deserves mention. The career mamas who are braggists on Facebook.
ALSO READ: Kenyans unimpressed by gender ministry's support for Anne Waiguru after impeachment
Apparently, this group appears to have such a flamboyant life; with everything going for them, they 'make kawaida' career 'mamacitas' look like we are not living life to the full.
Thanks to this peculiar group of show-offs, if you make a random scroll through my Facebook profile, you will think I have no life, no friends and I am a social recluse.
But that is far from the truth. For some reason, this "Look at me! I'm doing so well" syndrome particularly 'attacks' Diaspora people. They seem to be doing so well, the rest of us are... concerned (scratch that I meant jealous). According to the pictures they post, life must be Hawaii good; I need me a Green Card.
Their posts go something like this "Skiing in Alaska...", "Halloween in New York...", "Partying with the girls in Las Vegas...", "Snorkeling in Hawaii...", "My colleagues and I at White House... with Michelle..."
Or better still their daily posts go like "Feeling blessed at Heathrow Airport with my partner Jean Pierre...Destination London..."
Enjoy the long flight but spare the Nekesas like us who the closest they have come near a plane is seeing off a 'rela' at JKIA. And these, "I'm-doing-so-well!" posts are followed by a set of perfectly posed photos where everything is in place from the make-up, to the out-fit, the shoes...
And the posts are always followed by some 500 likes and 100s of comments with the 'mafans' going all lyrical about how the 'celeb' looks fab. Because of the flashy and lively pages, these 'celebs' have 5,000 plus friends (by the way that's the limit for friends you can have; from there, you are considered a public figure) who are mesmerized by this character's life because everything seems to be awesome.
ALSO READ: Wanting to be a perfect mum making it harder to be a good parent
But behind that façade of glitz and glam, there is the choking filth that they conceal so well. First, why not be real and tell us that Jean Pierre is actually your fifth husband. And why not show us hustlers the real side of your glam life so that we can also feel normal?
How about showing us a picture of you at one of your ten jobs where you sweat it like crazy to earn 100 dollars?
Why not show a snap of you queuing in a food shelter because you are broke? Why not show us a picture of you alone crying in a dark alley because you are missing your folks and motherland Kenya and your 'relas' are pestering you for handouts?
Why not show us that photo of you humiliated in a supermarket because they think you are a n* and you might shop lift? If you insist on posting everything on social media, give us the good, the bad and the ugly.
Enough said. Now let me log on to FB to see what they've posted this afternoon.