Naomi Mruttu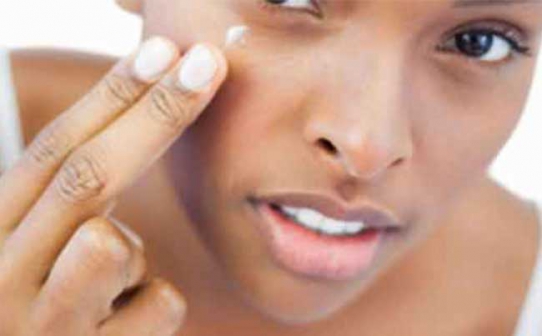 If you're not happy with your skin, some of your normal everyday habits may be causing more harm than good. Do you sometimes wonder why you're breaking out on your cheeks or nose? Or despite your efforts to keep your skin moisturised, it just seems so dry. Are you guilty of some of these habits?
ALSO READ: Simple ways to teach your kids time management
1. Using expired products:Makeup is expensive therefore you may be tempted to use it way past its expiration date. However, the molecules in these products may break down into something else, thereby causing irritation and even inflammation. You may notice bumps or rashes on your skin and infections such as pink eye. If your products start to smell funny or begin to dry out, it's definitely time to get rid of them.
2. Wearing dirty glasses/sunglasses: When was the last time you cleaned your glasses or sunglasses? Glasses are exposed to bacteria and dirt which can easily get into our pores, thereby contributing to breakouts and even acne.
We seem to forget that clean frames are just as important as clean lenses. Wash your frames and lenses at least once a week, paying attention to the earpiece that gets exposed to your hair, and the nose pads. Use warm soapy water and a dry cloth. Use an antibacterial wipe for a quick daily clean, especially if you wear makeup. Keep your glasses in their case if you're not wearing them.
3. Using cotton pillowcases: I'm one of those people who sleep on their side so I inevitably wake up with crease lines on both sides of my face. Although these creases go away, over time they can result in permanent wrinkles. I finally invested in a silk pillowcase which made such a big difference to my skin. My skin was noticeably softer and felt less puffy in the morning. Cotton pillowcases absorb your skins natural oils leaving it feeling drier. Satin or silk will help keep your skin soft and moisturised.
4. Over exfoliating: Regular exfoliation once or twice a week is essential for a smooth, glowing complexion. Exfoliation helps to get rid of dead skin cells, which would otherwise clog our pores. Some cleansers contain exfoliating ingredients such as AHAs, glycolic acid, salicylic acid, and lactic acid.
Therefore, if you use one of these products, you won't need a separate facial scrub. Also, if you use an exfoliating cleanser for seven days, you should switch to something gentler for the next seven days. Over exfoliating will leave your skin sensitive, dry, irritated, and prone to premature aging.
5. Sugar: Sugar is just as bad for your skin as it is for your waistline. Anytime we consume sugar, it causes inflammation within the body, which in turn, breaks down collagen and elastin in the skin. This results in sagging skin, wrinkles, and premature aging.
ALSO READ: Mother inspires as she helps her special needs son skate