Veronica Cherop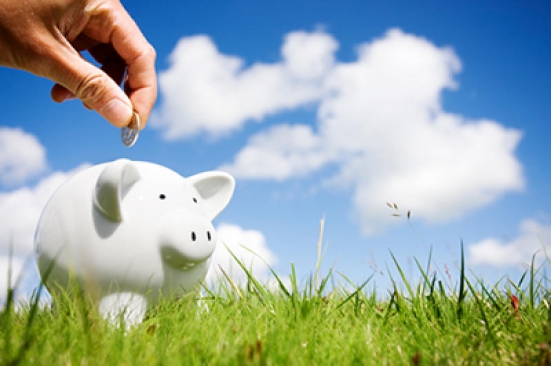 ALSO READ: How to help a friend who is struggling financially
In our chama meeting recently, we went through the investments we have made in the last year. Among the serious ones are five parcels of land we acquired.
"Okay we are now serious land investors," said one member, "What are we planning to do with all these parcels of land?"
Good question. No one had a ready answer. And 12 pairs of eyes turned on me to give an adequate answer – and direction.
Well, in Kenya, if you want a safe investment that will make good returns in say five years, land is your best shot.
"Is there anyone with another investment option we discuss here," I asked as I put my thoughts together.
I remembered a group of ten women who had decided to grow their money through mushroom farming about three years ago. When they started off, things were looking up. Members followed up on what was going on. Later suspicion cropped in. It started in a very 'innocent' way. A member bought some chemical and accounted for it. Another member found the same chemical in another shop cost less than the amount the first member had told them. She told the others and within no time they were talking about member number one ripping them off. "How many more expenditures has she inflated?" They asked one another.
In no time the mushroom business which had picked hundreds of customers started going down and there was nothing to halt this slide. From a solid group that was on its way to achieving national and international recognition, mistrust sank it.
I wondered what kind of business our chama will choose that will not destroy a friendship nurtured for many years.
Luckily, the suggestions were quickly dismissed. Shares? "No way," someone shouted before the counters to consider for investing were listed. The rest agreed with her. Other ideas such as import and export, greenhouse farming, rabbit keeping and contract farming were dismissed.
When it comes to a group, some investment opportunities are a hard sell. If, for example, you decide to rear chicken as a group, who will quit her job to take full time responsibility? How do you remunerate that member? How do you share the profits? What of suspicions that she 'ate' all the eggs and lied that the hens only laid a certain number?
Investments in a chama should not be the reason for friendships to break. The chama should be a place to nurture and strengthen your unions. So save in areas with no conflict. If you want to grow your money by lending each other at an interest, this sometimes causes tension as all members are not equally endowed. Some will borrow while others won't but at the end of the day you will all share the profits equally. Won't those who borrowed and paid with interest not feel 'used' by those who didn't?
So your best bet is land.
It is a fact that land appreciates in no time. You buy land today and you want to dispose of it tomorrow you can make at least Sh50,000 on top.
Thus if you have money that you do not have immediate use for, it will be wise to keep it in land. As a group, this is the most non-controversial asset you will have.
Another investment alternative for a group is having your money in a Sacco. With the liberal savings and credit laws, groups can save with any Sacco without necessarily being employees of the mother company that started the Sacco off. For example, anyone or group can join Afya or Stima Sacco. They have widely advertised in the media asking members to join with one promising an annual interest rate of 12.5 per cent.
The good thing about this, just like land, is that conflict is minimum; the interest gained enriches the group's savings and you all grow together without any member feeling defrauded.