Joy Carole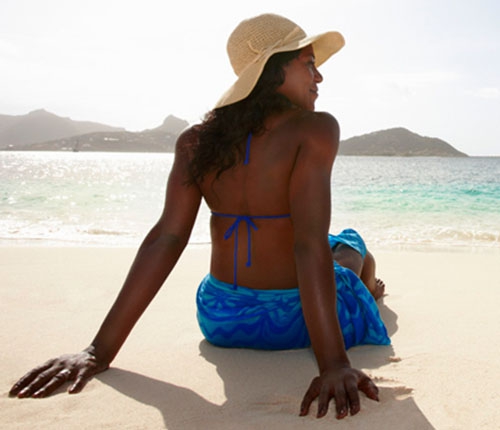 Feeling stuck? Here are 6 ways of coping with lack of growth in your life
By Joy Carole (www.joycarole.com)
Sometimes you can reach a point in life where growth seems far-fetched. Truth be told, I have been dealing with this for a few weeks now and let me say, nothing is as frustrating as having your dreams, goals, will and energy stuck in limbo.
Anyone who has gone through this phase knows that day in, day out, it hurts when you do nothing about realizing a burning desire; and it's definitely tormenting when all you do is go to bed and wake up with your life at the same place.
Strangely enough, I have been able to live through and understand a few things about 'feeling stuck.' If you are going through this moment…
1. Understand it is part of your journey
Feeling stuck is equivalent to lack of growth in your life. It is neither the end of the world nor does it mean you have failed. Just like life has the usual ups and downs, so is your journey towards growing or achieving something. You cannot always have sunny days; the rainy days have to be present in order for you to know how to handle different situations. Any situation that is bound to make you weak or vulnerable is what will always teach you more about yourself.
2. Evaluate your life or strategy
Go back to the drawing board. The feeling of stagnation could be stemming from something you are not doing right. It could be your plan of action, the wrong team that is working with you; the attention you are giving to unimportant matters or you could have lost your way and took on another path. Whatever it is, find it and fix it. For as long as you don't, you will be stuck at the same place, wondering what is going on or blaming life for the problems you are having.
3. Stay positive
The worst thing you can ever do is beat yourself up because it will not make better the situation. Alternately, it will kill your drive, make you feel useless and with time, you will sink into hopelessness. Stick to positivity. See it as a situation that is passing and believe there will be rain after the dark clouds. Once your mind is free from hopelessness, you will be able to push yourself into finding a way out of stagnation. What you can or cannot do is determined by your mind. Don't let the lack of growth limit your thinking and reasoning.
4. Talk to someone
This is a battle that requires you to get help. Open up to someone who you know will give you the right advice. The guidance and encouragement gotten from talking about it will help you find a solution. No matter how hard you think it is, lean on the right shoulders; they will support as you drag yourself to the light at the end of the tunnel.
To make this more effective, stay away from people or situations that will make you feel worse. Anyone like you or weaker than you is less likely to help you overcome this snag. Chances are they will make you distressed thereby you won't be able to see that you can pull through or come up with the solutions.
5. Remember why you started
Reflect on the purpose as to why you sought after personal development, undertook the venture, set the goals that now seem hard to achieve or took on the specific journey. This will renew your hope, heighten your will and motivate you to find ways of achieving what you set. Knowing why you wanted to do it is an important way of making you believe in yourself and your capability to see it to fruition.
6. Do something about it
At the end of it all, pick yourself up and get going. Wallowing in your lack of growth will not make you grow and sitting back wondering why you are not achieving a certain goal will not get you there. If you badly want something, you will go after it. Do not let stagnation put you down; it is a part of your journey that you are meant to overcome. Learn from it, understand who you are in such circumstances and take a step that will give you the results you desire. Even if you do one thing in a day, be proud of your progress. You would rather do that one thing than do nothing at all.
When it is all said and done, do not let your notions, ideas or view of life be shaped by things that will be nonexistent the next time you take a breath. Never be a slave to a situation that will not be there for eternity.