Mom-in-chief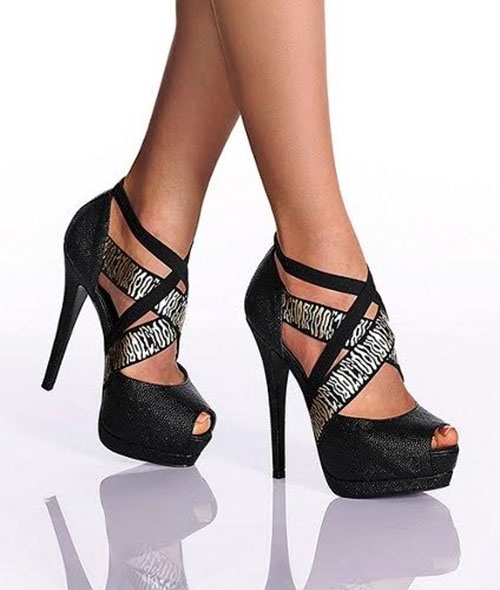 The time in a woman's life when she's got to drop her sexy heels
When I was in my early and late 20s, like other women my age, I was quite insecure. I had myriad issues from body to waist to hair. Things like "am I too fat", "am I too dark", and "am I too short" gave me sleepless nights. I used to do everything to camouflage anything I thought was a flaw.
I cared so much about what people thought about my body and image, I dressed for them. Whenever I wore a new hairdo, my worries would be, "I hope Mike will like this weave." And if I added a kilo and a girlfriend noticed, I would immediately hit the gym and start on the lemon diet. I was obsessed with my weight.
Back then I was a prisoner of other people and instead of living my life; I was living for them. That was then. There comes a time and a season in a woman's life, when she has hit 35 heading to 40, that she is liberated. This is a place where a woman has fought all those battles and she is at peace with herself and her flaws and insecurities.
I am at that stage in my life. My policy is "just do me and make me happy and comfortable." Not that I do not take good care of myself, it's just that I do not stress myself to impress others at my own expense.
Take for instance; you will not catch me wearing heels from Monday to Saturday just because I want to impress some imaginary guy. When I was in my mid-20s, I was obsessed with those killer heels much as they were stressful and uncomfortable. Back then, I thought I would lose my feminine power and charm if I dropped the sexy heels.
After dealing with my demons, nowadays I wear comfortable shoes because I am not on a mission to impress anybody. I eat what I want without feeling guilty about messing my weight. If you think I am short, fat and dark, take a loooo...ng walk sister, I care less.
Another breakthrough I have in this season is I have gotten rid of all my toxic friends. In my 20s I had like a battalion of girlfriends whom I could not say 'no' to however evil they were, but now my friends are countable. I kicked out all the toxic sisters who emit negative energy.
Another battle I have fought and won is my in-laws. There was a time my sisters-in-law would give me high blood pressure because of their negative vibe, but nowadays I know my place and I am not out to prove a point to them. If they feel like talking to me, well and good, if they 'catch feelings' I switch off. I am enjoying every minute in this new season of my life because everything around me is real and I am also real.