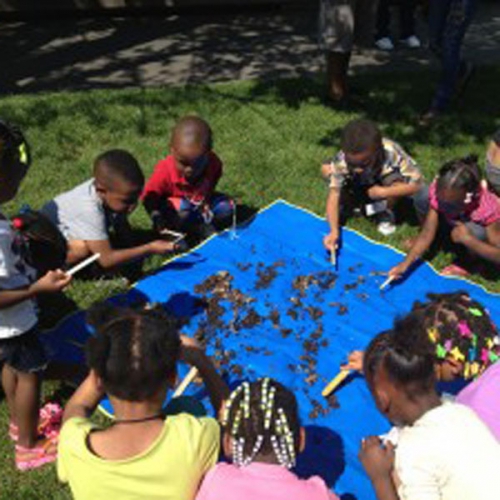 How to throw a great kids' party
ALSO READ: Three things you need to know as a guilty parent
Planning your child's birthday party can be daunting especially if you have no idea how to deal with a large group of kids running around. Here are some tips to help you plan a great birthday party for your little one
Don't place all the burden on yourself
Do you have a sister or auntie who loves making cakes? Ask her to make one instead of giving a present.
Got an artistic nephew? Ask him to have a go at some simple face-painting.
There are loads of tutorials for beginners on YouTube, as well as ideas for party games. Just be sure to make it a fun team effort.
Old-school fun is best
Think back to your best memories from your own childhood parties – were those golden moments about how much money your parents spent, or old-fashioned fun that cost nothing? Listening to what the kids want is a sure-fire way to keep you grounded.
ALSO READ: Ask the doctor: Should children also wear masks?
Don't forget the home-grown talent
Unless it's through word of mouth or you've had them before, hiring an entertainer can be risky. It can also send your budget through the roof.
So look no further than your own family. Men, whether dads, brothers-in-law, uncles or granddads, are the most under-used entertainers we have, often only too happy to muck in, raise the volume and give the kids a runaround.
Find a father who's up for it and give him a pirate hat, a Darth Vader helmet, or get him to organize some football or Lego games.
Don't over-organize
Kids don't have to be directed the whole time to enjoy themselves. Most of them just want a mad couple of hours with their closest friends – without too many rules.
Chaos can be fun in itself. It's a celebration, not a school day.
ALSO READ: Wanting to be a perfect mum making it harder to be a good parent
Go one-stop shopping
You can now buy ready-made party kits where the bunting, cups and plates already match.
For More of This Stories Subscribe to the Standard Epaper to get a copy of Eve Woman in the Standard
Alternative party ideas
Video Games- Kids will love the thought of playing computer games all afternoon.
Film Fun- Let the birthday boy or girl choose their favorite film and get all their mates to enjoy it with them
Toy Time- Get them all making their own personalized cuddly toy
Food Favorites- Why not hold your kids' party in a restaurant?
Do not miss out on the latest news. Join the Eve Digital Telegram channel HERE.