Mirror
ALSO READ: When is Red Table Talk airing? Jada Pinkett Smith prepares to address cheating claims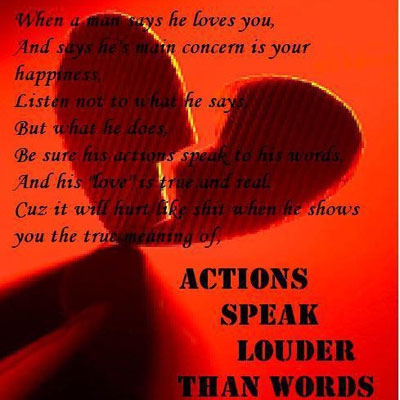 With Valentine's day just round the corner, many will be planning what to do to spoil their better half.
But there's some bad news for those who suspect their partner might be playing away....this is a major time of the year for cheaters.
And February 13 is the day for cheating partners to sneak in an illicit date without their other half ever guessing.
Worst of all, some men will even use the same restaurant for their mistress as their wife.
Private investigator Rebecca Jane reveals: "If a man particularly likes a certain restaurant he'll take the mistress and the wife to the same place.
"Staff are usually very discreet and if he takes them on different nights he may well get away with it."
Other than a suspiciously good knowledge of the restaurant menu, here are Rebecca's top five tips to spot a cheat this Valentine's Day:
ALSO READ: How betting ruined a much awaited date with Hilda
1. A change in routine - are they suddenly arriving home an hour later or leaving an hour later? Are there unexplained disappearances at weekends?
2. Have they been spotted somewhere they said they weren't? Or being vague about where they've been?
3. Are they spending excessive amounts of time on a computer or phone? Always on Facebook?
4. A change in appearance - suddenly going to the gym or on a diet, changing how they dress or a new hair style. Who are they trying to impress?
5. A change in sexual appetite - a marked increase or decrease in sex drive or paying a partner attention can be a sign of an affair.
-Rebecca, 30, who runs the Lady Detective Agency, added: "It's a busy time of the year for private detectives.
-"Valentine's Day is a big one for affairs. Often people will find a present that isn't for them, or they spot an unusual transaction on a credit card bill.
ALSO READ: Will and Jada Pinkett Smith deny affair with August Alsina
-"It's hard, because it's supposed to be a time of romance and love, but for a lot of people it's the time they find their husband or wife is cheating on them."
Rebecca's personal experience
Rebecca knows from personal experience just how devastating that can be - she was inspired to set up her agency after a shocking revelation.
"When I was pregnant with my daughter my husband started behaving oddly," she says. "It was horrific at the time and I wasn't thinking straight.
"I rang up some private detectives but they were all men and none of them were interested in me. It felt like it was just about the money so I didn't ring any of them back. I was too embarrassed.
"Instead my friends helped me and we found out he was having six affairs.
-"I was so shocked and just too close to it so one night we were following him as he was in a taxi and we crashed the car. It was a wake up call and a big lesson. When you're too close to something you can really put yourself at risk."
Thankfully Rebecca was unharmed.
"I was so shaken and I wasn't thinking straight. I lost my business but then ended up taking him back, but then he walked out on me!"
Rebecca started the Lady Detective Agency in 2009 at the age of 24, after being cheated on by her husband and losing her million-pound property business. With her team of 15, she now helps hundreds of people solve their problems.
And it's not all men who are cheating.
"It's about half and half with men and women," she says.
Steamy: A lot of cheaters will slip up around Valentine's Day
"If it's a man who comes to us about a woman, she's almost always cheating.
"Men rarely get worried without reason. At the moment, we're finding with husbands cheating, the wife is right about 60 per cent of the time."
Has the way people get caught changed over the time she's been running the agency?
"Very much so," she says. "At first it was all about surveillance in bars and restaurants, or following groups on stag and hen dos.
"Then about five years ago a lot of it was based around mobile phones. People would come to us because they'd found a text on their partner's phone or seen a name on the call list.
"Now we're finding with passcodes and fingerprint security it's not that easy. As phones have got smarter it's harder to spot the signs.
"These days it's often social media - we find that's often where partners spot the first signs, and also we run a service where we will set up a honey trap profile and within as little as 12 hours the husband - it's normally men who fall for those kind of things - is sending us through the most graphic images.
"It's amazing how trusting people are online. They see a picture of a pretty girl on a realistic profile and they completely drop their guard."
It must be hard telling people that their suspicions are correct?
"It's one of those things that no-one wants to be right about," she says. "But actually a lot of people find they can get closure when they find out what's happened. They realise they aren't going mad."