Silas Nyanchwani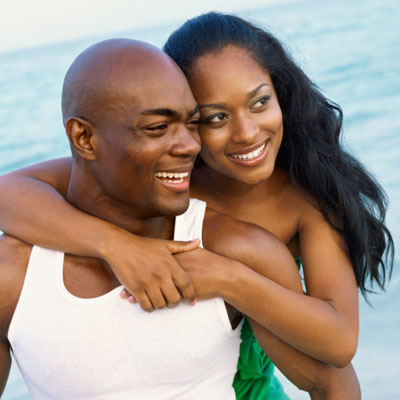 One of the worst emotions women possess in great abundance is contempt. We see it daily when they sneer at their fellow women's hairstyle or women with better fashion sense than them. You sense it in family functions when they make those snide remarks towards other women's kids. It is everywhere. Inseparably a part of them.
Women can be disdainful. Worse if the disdain is targeted at their ex-lover, who failed to measure up to their expectations. I know this. A woman I ever loved, probably the last I ever wholeheartedly did, ever asked me what kind of a man stays in a Sh12,000 apartment in Eastlands! We had just had a small altercation and that was her thoughtful contribution to the argument.
Be real
See, it was at a stage where I had decided to be real. I thought she was the right one and I did not have to pretend or live beyond my means to make her happy. She had assured me we would grow at our own pace. Quite a materialistic lady, her true self kept on surfacing when she always pressurised me into keeping up with the Joneses. Kumbe, she was secretly harbouring outrageously condescending thoughts. All the while, I paid every bill. That one sentence nearly broke me down. Trouble is that I had invested emotionally in her. She knew that I had feelings for her and could afford the spiteful words. My attempts to splurge gifts on her afterwards were all in vain. In her eyes, I would never be a man enough. She would later be too contemptuous; we had to part ways, not without much heartache. When it comes to love, men are different from women as tomatoes are from apples. A man is only allowed to fall in love once. A man is only allowed one heartbreak, from which he must emerge stronger, wiser and never to trust women without reservations. To love a woman without reservations is a tad foolhardy.
When it comes to love, women are a selfish lot. They will always short-change men, so men need to tread carefully. Women are never loyal. When they are satisfied in a relationship and myriad of their needs met, they can be in love. When dissatisfied with a relationship, they can be sneaky. They love purely on their terms. And their terms have multiplied in recent times; to fulfil them will be like spinning the wheel of fortune. Lately, men are finding it difficult to fulfil these terms.
When I say male heartache hurts like the worst festering wound, trust me. Partly because no man can be taken seriously when he says a woman has broken his heart. Yet, our hearts are broken every day. They break them when they cheat on us and we learn about it. They break them when they abandon us for men with better jobs or with more money. They break them when they fail to understand our true financial position, driving us to borrow in order to spend on them.
My advice to men is to never invest emotionally in a woman. Love her on practical terms. Be reasonable, never overly emotional. Be prepared for that heartbreak. If you make it to the 30th year, invest in her emotionally. But remember Al Gore was divorced after 40 years of marriage.
Photo: www.healthyblackwoman.com
@nyanchwani, [email protected]