John Muturi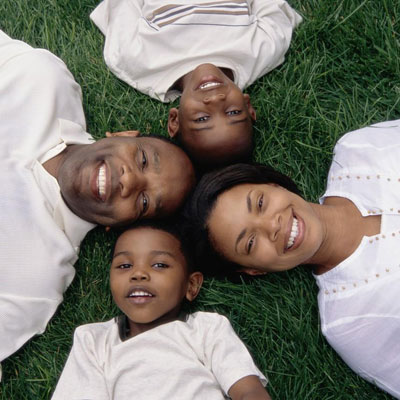 It can help members understand one another better, and provide them with skills to cope with challenging situations in a more effective way.
ALSO READ: #EpilepsyAwareness: Benefits of yoga therapy in managing epilepsy
Recently, a significant number of Kenyans lost their lives as a result of consuming killer brew. This tragedy highlighted the extent of addiction in the country. Many families have a member struggling with alcohol addiction.
Such a problem causes a lot of conflict within families that can result in break-ups. Before the problem gets out of hand, the addict needs to be helped. The rest of the family especially the children also need some help. This is where family therapy comes in.
Through the therapist's guidance, you'll learn new ways to interact and triumph over unhealthy patterns of relating to each other.
You may set individual and family goals and work on ways to achieve them. In the end, the addict will be better equipped to cope with his or her depression, and the entire family may achieve a sense of understanding and togetherness.
Resolve conflict
Family therapy is a type of psychological counseling (psychotherapy) to help family members improve communication and resolve conflicts. It is usually provided by a psychologist, trained social worker or licensed therapist. It helps improve troubled relationships with your children, spouse, or other family members. Specific issues such as conflict between parents and children, or the effects of substance abuse or a mental illness on the entire family can be also addressed.
This therapy can be useful in any family situation that causes stress, grief, anger or conflict. It can help you and your family members understand one another better and bring you closer together. The sessions can teach you skills to deepen family connections and get through stressful times. The beauty about family therapy is that there is very little preparation needed.
ALSO READ: 'My husband's mistake with suitcase exposed his double life and second family'
What happens is that several members of the family come together for therapy sessions. However, a family member can also see a family therapist individually. For example, if a relative has an addiction, the family can attend family therapy while the person who has an addiction participates in residential treatment. Often the family may participate in therapy even if the addicted member hasn't sought out his or her own treatment.
The number of sessions will depend on your family's unique situation and the therapist's recommendation. During the sessions, you will examine your family's ability to solve problems and express thoughts and emotions.
How do you identify a therapist?
First, you can ask them about their education and experience, whether they are licensed, length of each session and the charges.
Before scheduling sessions with one, consider whether they would be right for the specific problem in your family.
Remember that even tough family therapy doesn't automatically solve family conflicts or make an unpleasant situation go away. However, it can help family members understand one another better, and provide them with skills to cope with challenging situations in a more effective way.
Photo: www.liveherenj.com
ALSO READ: Meghan Markle claims she was 'unprotected by the Royal Family' while pregnant