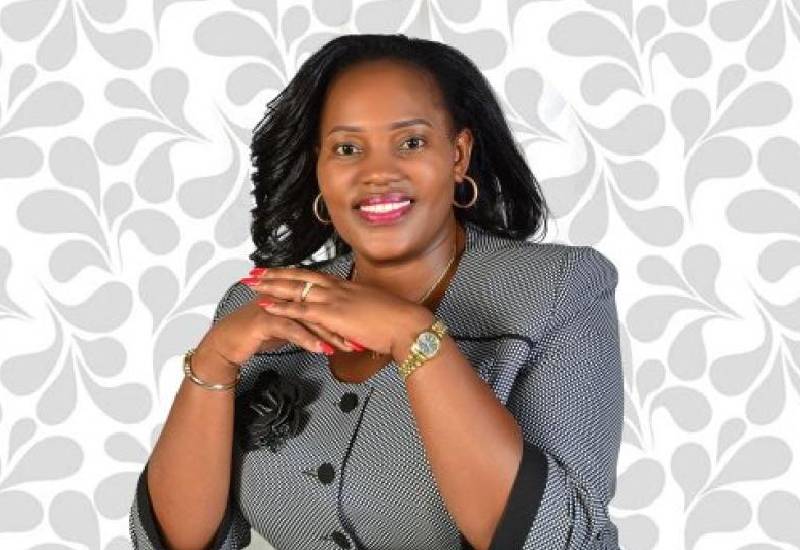 Seeing people suffer because they could not afford legal representation inspired Carolyne Kamende Daudi to pursue a career in law.
Now specialising in Family, Arbitration, Commercial, Constitutional and Criminal law, she has a passion to create change.
She shares why she believes in being intentional about doing what is right and shares her insights on property ownership.
Many people would recognise Carolyne Kamende Daudi as the woman who was last year elected Vice President of the Law Society of Kenya.
What some might not know is that before taking up this role, she served as a Council Member in the same Society (Nairobi Representative, 2018-2020).
During her tenure, as convener of the Gender Committee, she spearheaded the drafting of the first Sexual Harassment and Anti-bullying Policy in the legal profession.
Apart from her role at LSK, she is the Chairperson (Kenya Chapter) of the African Bar Association, having previously served as Vice Chair in the same institution. This is a professional body composed of Law Societies and individual memberships in Africa and the world at large.
READ MORE
Daudi is also part of and a member of a wing of the Police Service known as Policare that is setting up policies and structures that will help curb the spiking sexual gender-based violence (SGBV) cases and especially during this Covid-19 season.
She is also a member of FIDA, an organisation that specialises in defending the rights of women.
She was recently elected as a member of the Disciplinary Committee of the organisation. She sits in various other boards (schools and other institutions) as either a chair or a member.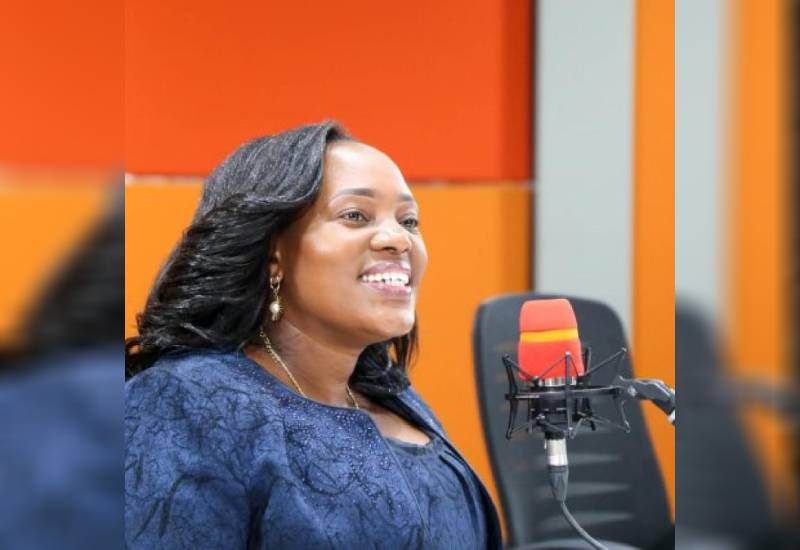 Who is Carolyne Kamende Daudi in a few words?
I am a Christian, a mother of two lovely children; a teen and a pre-teen.
I have 15 years' experience as an advocate of the High Court of Kenya and I am the managing proprietor at Kamende DC & Company Advocates.
I have vast experience in domestic and international law, having practised in the International Criminal Tribunal for Rwanda as a Legal Assistant.
My speciality is in Family, Arbitration, Commercial, Constitutional and Criminal law.
What inspired you to pursue a career in law?
I come from a humble background, the last born in a family of eight. I grew up in a village in Kilungu, Machakos County where I witnessed so much injustice.
I saw everything from widows who lost property when their husbands died, to innocent people who languished in jail all because they could not afford legal representation.
There is power in knowing the law and if you cannot afford legal service, it often leads to injustice.
This made me a fighter, and put in me this fire and passion to change things, and to date a lot of the work I do is pro bono.
As a lawyer what advice would you give women about owning property?
I believe it is important for women to own property, there is some sense of security that comes with ownership.
You can either own property alone or own it jointly. However, I always advise women to ensure they understand the repercussions of what it means for you as an individual or if you are married what it means for you as a wife.
Ask lots of questions and do your due diligence, ignorance is not a defence and it is definitely not your friend.
I would also advise any woman out there that if you own property and it is not joint property, please disclose it to someone.
I have heard of many cases where a person passes on who owned a lot of property, but because they told no one, not even their family, the property gets lost in translation and the people who were to benefit from this property never do.
Lastly, before you buy property do your due diligence, do a thorough background check on the property on that land, find out if there are cases, how it has been transferred previously, also make sure you see the land physically.
Importantly, always engage the services of a lawyer. So, there is professional undertaking between you and the seller.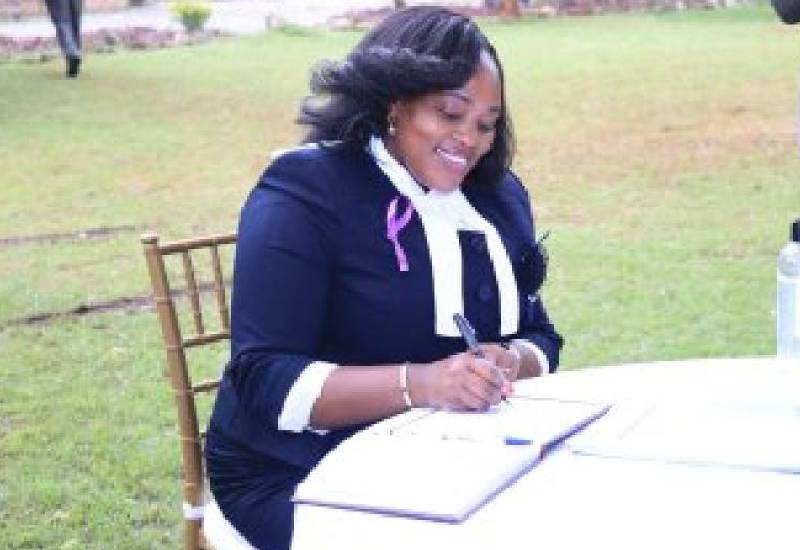 What legal advice do you think is often underrated?
The value and importance of a will. If you own any property go see your lawyer and write a will.
It is important to document the property you own, and importantly express your wishes regarding that property while you are still alive.
I know there is this African mentality that if you write a will you are calling death, yet if you have property and you die before writing a will, the people who you want to benefit from that property may never benefit from it.
Having a will enables you to take care of your loved ones from the grave.
How do you deal with disappointment in life in general?
When life disappoints me, the first thing I do is go to God and ask him for peace. Prayer has seen me through many ups and downs.
Apart from that, I also believe it is important to be self-aware as this helps me to critically evaluate myself and be able to acknowledge the role I played or did not play in the resulting disappointment.
This is not always easy to do because we are often blind to our own actions and contributions.
Once I identify the role I played or others played, I forgive myself or, if another party was involved, I forgive them, and then give myself permission to move on.
What is the quality about yourself that you love most?
I am a patient person. I take time to react, judge or make a decision. I do not believe in making rushed decisions.
What, in your opinion, is not your best quality?
I like to be in control of things, it can be an advantage as it has made me pro-active and a go-getter, but sometimes it can be overwhelming when you are trying to do and carry everything on your shoulders, and, as such, you can imagine delegating does not always come so easily to me.
In the end, I get disappointed, other times annoyed and overwhelmed because it is really emotionally, physically, and mentally draining when you attempt to carry the weight of the world on your shoulders.
I am working on it. I am learning how to balance this need to control things by using it when it benefits me, but at the same time to draw boundaries and to know when it is okay to delegate or to let go.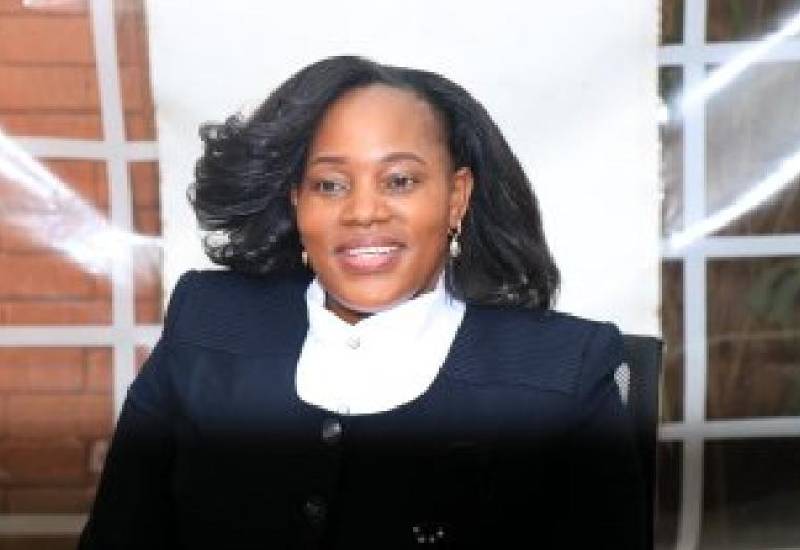 How much value do you put in how you look?
I believe it is important to always be intentional and always make an effort in your appearance at all times, and it has nothing to do with money but everything to do with loving yourself and doing the best with what God gave you.
This is a lesson I learnt earlier on when I just entered the legal profession; whether you like it or not people judge you by how you look and anyone who tells you different is not truthful.
When you look good, and your nails, and hair are on point, you feel confident, and there is a way you carry yourself.
If you take care of yourself, then people are not only drawn to you but are more willing to put their trust in you. Image speaks volumes.
How have you managed to balance between motherhood and work during this pandemic?
I thank God for a supportive spouse who steps in the gap whenever my professional responsibilities demand my time.
I also plan my day well. I make sure I get help as and when it is needed. I also invest in self care for my mental health.
In the middle of a global crisis, how would you advise women to stay on top of their careers, remain relevant and become indispensable?
I would advise women to network and engage in constant reinvention by sharpening skills and creating a niche in a specific field. In essence, it is advisable to identify a brand and carve yourself to fit in it.