Home
/
Achieving Woman
I found a solution to my stress, converted it into a business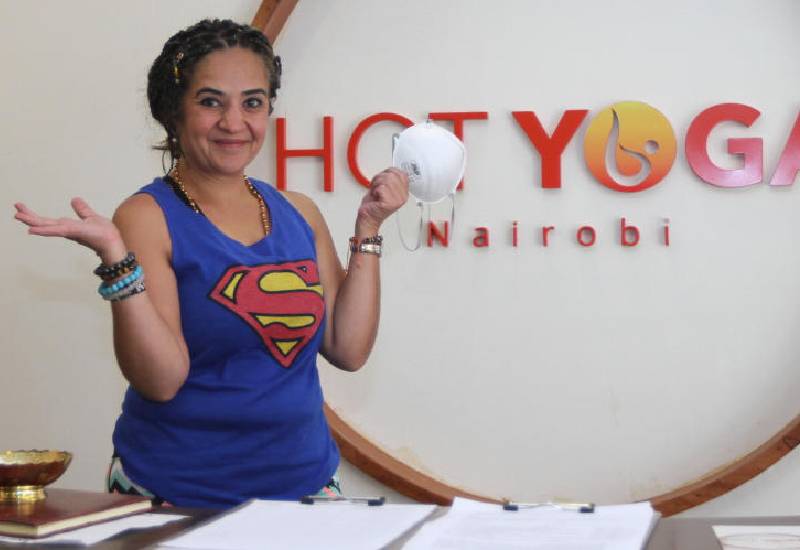 Exhausted and in poor health from a career that had constant frustrations, Sonia Birdi sought a way to get 'back into a place of wellness'. She tells Gardy Chacha how she discovered yoga
My background
I am mostly known for my work in politics. In 2013 I was nominated to be a member of parliament. It is a position I held until June 2017 as the new election beckoned. Beyond politics I am an accountant by profession.
The idea
My work greatly involved working towards solutions for my constituents and other Kenyans. It is a process that involves legislation as well as actual financial and material help to those who need it in our society.
But I could never solve all problems. There would be problems that stuck around. These would frustrate me. Only a seasoned politician would know the amount and type of frustrations I am talking about.
But everyone sometimes gets frustrated in life. It is bound to happen. Actually, nearly every adult, has become frustrated and disillusioned by how fast paced life can be. Someone called it a rat race. Even the best athletes in the world will run and run – until they drop in exhaustion.
In 2017, just after the elections, I reached my exhaustion point politically, socially, psychologically and emotionally. I was suffering from symptoms such as high blood pressure and insomnia. My cholesterol was high. I was physically exhausted and my brain was fogged.
I asked myself, 'What can I do?' As I took more time to think, yoga came to mind because it is a practice that is strongly linked to my culture. This is because yoga is the union of your mind and body into a place of wellness. I needed it and I believed many other people needed a place they could detox their minds and bodies.
I got the idea to start a hot yoga studio to get people back to a place of wellness. I had envisioned a community of people who, in spite of holding a job and leading normal civilian life, were also conscious of their wellness.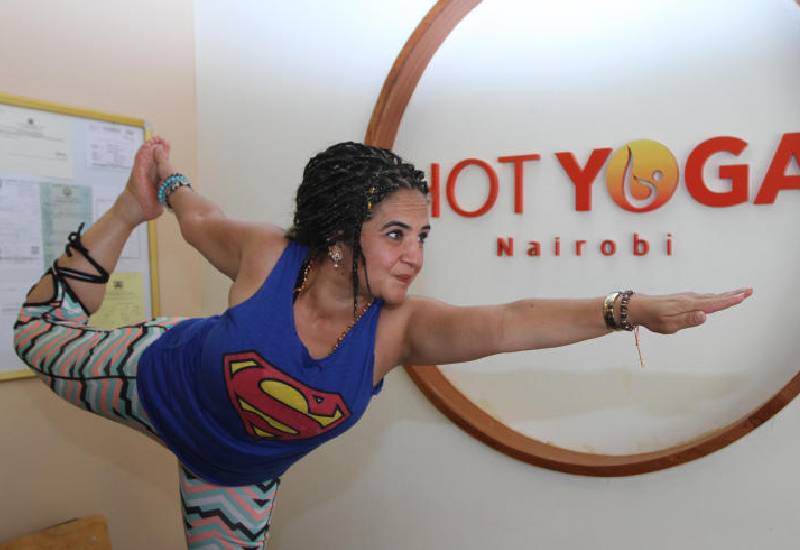 What happened next
But that was not the end of it. I decided to delve into research. For almost two years, I researched about yoga: what it is, its benefits, how a yoga studio would work and so on and so forth. Then I also signed up as a yoga student, learning the intricate details of the art.
Today, I am a certified mediation mediator and yoga instructor. As I studied yoga and practiced it the results began to show. I started experiencing wellness: freedom from stress and anxiety.
Yoga gives you serenity. It calms your mind. And because the mind is the body's software, you find yourself being able to achieve much more while also experiencing happiness.
At the start of 2019, I was putting final touches on my plan for a modern hot yoga studio.
Running a start up
What can I say? Of course it is difficult running a startup. Hot Yoga Nairobi is exactly one year old. We began operations in May 2019.
As a startup, do not expect clients to come trooping in on day one. It takes time. And it might take even longer than you anticipated.
For us, I took to marketing the studio via social media – Facebook, Instagram and Twitter. We also put banners outside our premises.
Our greatest marketing tool however was word of mouth: tell a friend to tell a friend.
And then clients began coming. Our model was (and still is) to sign newbies at a cost of Sh3,000 for one month.
In that one month, the signee will attend ten hot yoga sessions. We presume that by the end of the month, they would have made a choice – whether it is something they want to take on for longer.
On average, 9 out of 10 signees came back to continue their yoga classes.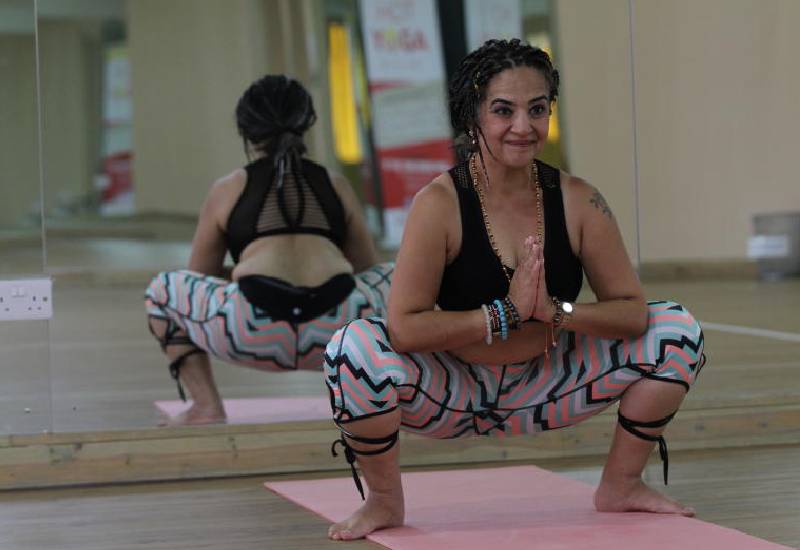 Where I am now
Hot Yoga Nairobi has grown faster than I anticipated. By March 2020, just before lockdown measures were announced, we had over 800 signees in our data base; regular practitioners of yoga who come to our studio on a regular basis. We held four classes every single day.
This could possibly be explained by the fact that we are the only hot yoga studio in East Africa.
Hot yoga is yoga in a hot room. The room is heated up to 40°C to allow practitioners to sweat out toxins and to quickly reach mental awareness.
But post Covid-19 lockdown of course many businesses have suffered and we are not an exception.
Currently we can only manage online yoga classes for a few of our clients.
My tips
Do a lot of research before starting the business. And also, have solid skills associated with running the business.
In my case, I had to become a yoga instructor and practice yoga before even starting the business. My accounting background also came in handy because I am resourceful to the business in more ways than one.
I believe, if I did not have these skills, we wouldn't be as successful as we have been thus far.
More about Sonia's business:
Launched: May 2019
Start-up costs: Sh20 million
Targeted turnover: Sh700,000 every month (without Covid lockdown)
Social media: @HotYogaNairobi on Twitter and Instagram
Hot Yoga Nairobi on Facebook
Is it possible to die from love?
Related Topics