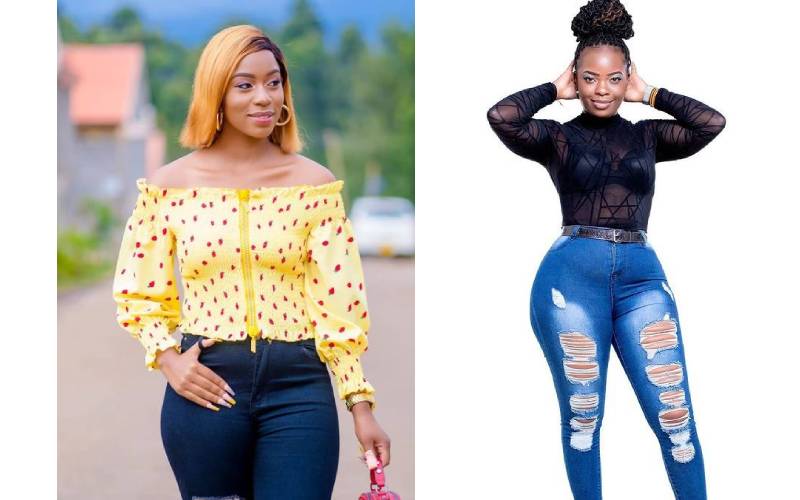 Singer Bahati's wife, Diana Marua, has left netizens impressed after posting a picture of her husband's ex, Yvette Obura appreciating her for trusting her with her child and allowing them to build a mommy-daughter relationship.
Diana and Yvette's amicable relationship comes as a surprise to many considering very few individuals would be willing to associate themselves with their partner's exes.
In the heartfelt post shared on her social media, Diana celebrated Yvette for being an amazing mother to Mueni and allowing her to spend time with her second family.
"Mama Mueni, Thank You for making it so easy for me to raise this angel of ours @Mueni_Bahati with all the love she deserves. I celebrate you today. Happy Mother's Day," wrote Diana.
Overwhelmed by Diana's love shown to her, Yvette too took to her social media to wish the content creator a Happy Mother's day.
She thanked Diana for being an amazing individual with a pure heart and taking care of her daughter as though she was hers.
"Awwww, I've lacked words. Thank you so much Mama Heav. You are not only amazing but your heart is pure. I appreciate you for taking care of Mueni all these years, for loving her as your own and taking good care of her. I pray that God's grace and wisdom continue to reign upon us on this journey. May we inspire other people out here and make them believe co-parenting is doable," said Yvette.
Just like Diana, Bahati never misses a chance to appreciate the mother of his firstborn daughter. During Mueni's 5th birthday celebration, Bahati appreciated Yvette for being an amazing mother to their daughter.
"Today as I celebrate my daughter's 5 years birthday, I also wish to acknowledge this woman here! This is a special shout out and thank you to you mama mueni for raising my beautiful daughter. Were it not for you she wouldn't have gotten this far. Thank You I do appreciate you and respect you Mama @Mueni_Bahati," wrote.
Past relationship
However, Diana and Yvette's relationship was not as smooth as it seems now. At the beginning of Diana's relationship with Bahati, Yvette was against Diana posting Mueni's pictures on social media.
"Last weekend Bahati picked up Mueni as usual and said they were going for lunch only for me to learn later that my daughter was trending on social media. He never sought my consent. I want his friends and girlfriend Diana Marua to stop posting my daughter's photos; it is disrespectful," Yvette said.
Responding to a fan who inquired about her relationship with Diana then, Yvette stated that she had no association with the social media personality and only spoke when she came to pick her daughter Mueni.
"We don't have a relationship, but she's the one who picks up Mueni. We just don't talk, greetings only when she comes for Mueni," she said.