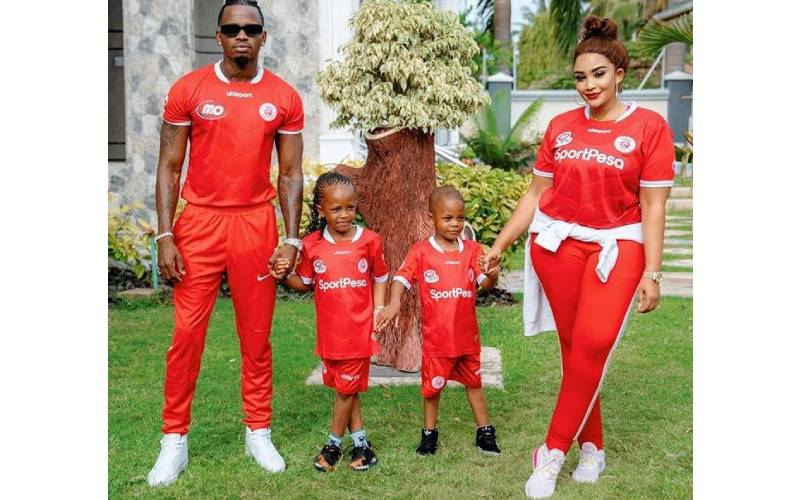 WCB President Diamond Platnumz has excited netizens after sharing a short video clip of him and his daughter Princess Tiffah in the studio, working on his upcoming single. In the video shared across his social media platforms, Tiffah is captured working on her vocals at the home studio. According to the WCB CEO, his upcoming song dubbed #SITAKI will officially usher Tiffah into the music industry at the age of 5. 
"How we start ending the 2020 year!!.. #STAKI ft My Heart, Body, Blood & Veins (Hivi tunaendaje TUMEWASHA TOUR Bila kuanza kufumua Mashine Mpya kwa Mfano??? #STAKI ft My Miss World)," shared Diamond Platnumz.
The studio session comes days after Tiffah and Nillan landed in Tanzania to visit their father in the company of their mother, Zari Hassan. The two (Nillan and Tiffah) had not seen their father for two years. In a swipe at critics whom she said have no clue about co-parenting and continue to poke holes at her relationship with the Jeje star, Zari clarified that she does not intend to have a romantic relationship with Diamond. Speaking to Journalists after touch down, Zari Hassan maintained that she was purely in Tanzania to take Princess Tiffah and Prince Nillan to meet their father.
ALSO READ: Diamond Platnumz treats Zari, kids to tour of his mega-mansion
"We are not back together; there are a lot of things happening on social media, lakini for me I brought the kids because their father wanted to see them. He wasn't able to come to see them because he has a lot of things lined up. I'm doing this for the kids. The kids missed him but it was mostly him. I mean, he hasn't seen them for the last two years. This was mostly for him to spend time with the kids," said the mother of five.
Avoiding details of her visit to Tanzania, Zari stated that Africans do not fully understand the concept of co-parenting.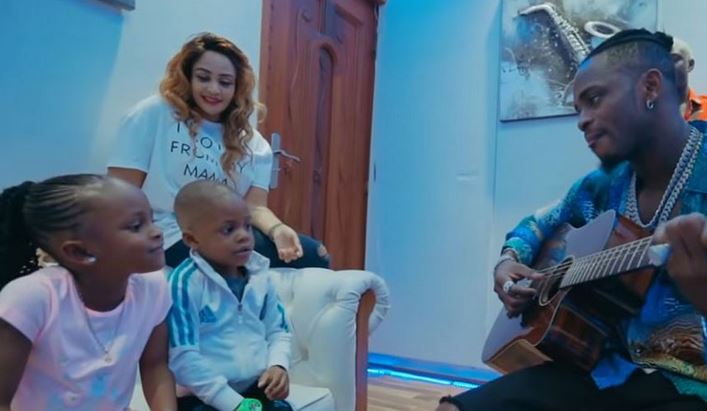 "Whether I stay with him or at the hotel it's okay. Even if I stay with him at home it doesn't mean that anything will happen. I'm just here to bring the kids to visit him. If there is one thing as Africans we don't understand, it's what's co-parenting, naweza kuja hata if he got somebody because it's home for the kids regardless of what happened between us because we are co-Parenting," she added.
ALSO READ: Zari Hassan secretly seeing Diamond Platnumz? She responds
Zari broke up with Diamond in 2017 during Valentine's Day after he confessed to cheating with model Hamisa Mobetto. The two were not on speaking terms, with Diamond claiming that Zari denied him access to his children. Zari's decision to visit Tanzania with Diamond's children has raised hopes among their fans that they will finally make up. These new developments come a few months after Diamond broke up with his Kenyan singer girlfriend and mother of one of his children, Tanasha Donna. Tanasha and Diamond broke up in March after dating for a year.