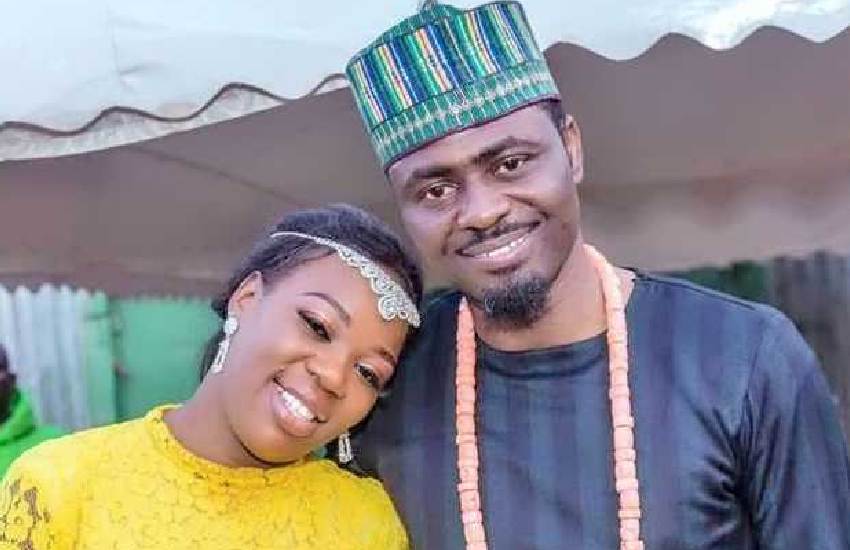 Emotions ran high during the burial ceremony of popular gospel musician Ruth Matete's husband, John Olakami Apewajoye, held at Nairobi's Langata cemetery on Thursday, July 23, 2020. In tribute to her deceased husband, a teary Matete recalled the turn of events before Apewajoye's passing stating that he was ecstatic about her pregnancy and the bountiful prospects of their young family. "You were the best. We were blessed with the fruit of the womb. I thought to myself, we must be really blessed to have this in a span of five months. You were so excited and in that week that we found out, you called me in the prayer room where we used to pray to talk about the naming of the child and other things concerning the baby. You had prayed for the names and you gave me the two names if it turned out to be a boy or a girl and I loved them," she said. Before the explosion accident, Matete explained that Apewajoye had had a disturbing dream a few days earlier dedicated himself to praying and fasting," said Matete.
Read Also: Ruth Matete's husband to be buried today at Langata cemetery
She narrated that she was hopeful that he would pull through on sustaining serious burns at their home in Athi River, Machakos County on March 30. "A few days before the accident happened you shared with me about a dream you had and how disturbed it got you. I remember you got into prayer and fasting for the same and on the third day of praying, the accident happened. My love, I had not seen it coming. I was confident that God would heal you and bring you back home to me. I went home that night and made this prayer. I said, 'God, please heal my husband. As you resurrect on Sunday please let the hospital bed not contain him. Give him a new skin, a new set of kidneys and bring healing to every part of his body'. I saw you the next day which was a Saturday and left around 4pm. Later at 8pm that night I felt a strange coldness in my body all of a sudden. I remember I was at my uncle's place. They covered me and I lay on a seat for about 10 mins. I thought to myself that I was exhausted from running up and down now I know you were saying goodbye. I went on to sleep and the following morning I received a call from the hospital at around 6am that I was needed at the hospital. I'll be honest with you, I knew right then and it hurts so much," she continued.
READ Also: Ruth Matete's family needs Sh600,000 to clear mortuary fee for her husband's body
Matete went on to reveal the gender of their unborn child, promising to tell him or her of how amazing he was: "Sometimes I feel you knew your time had come because of how you had put things in order like naming the baby, we agreed to call him Joshua Toluwa Apewajoye if it's a boy and Joanna Toluwa Apewajoye if it's a girl. It is a boy so he is Joshua. I'll tell Toluwa of how kind you were pastor beloved and what a true man of God you were. 2 Corinthians 5:8. Continue being with the lord my darling husband." Apewajoye died on April 11 while undergoing treatment at the Kenyatta National Hospital (KNH).