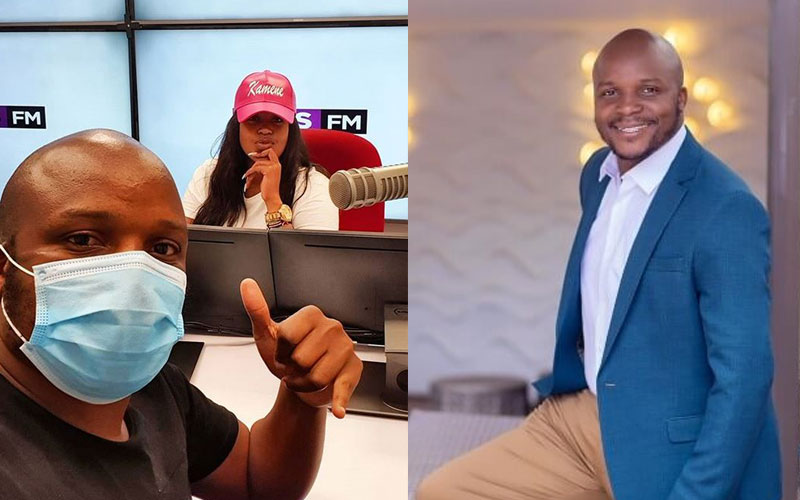 Jalang'o has revealed that his recent job as a presenter at Kiss 100 is his last on radio. Speaking in an interview with Billy Miya, the comedian said that he now wants to own his own media company, and he has already started Jalang'o TV on YouTube.
"This is my final journey on radio because I have started my own things. I plan to have my media and I started Jalang'o TV on YouTube," he said.
On the flipside, Jalas added that he received a call from Radio Maisha but chose to go to Kiss 100 because that is where his radio journey began and he was returning home. During the YouTube show, Jalang'o declared he was the incoming Lang'ata MP and insisted politics would be his next move after Kiss 100.
READ ALSO: PHOTOS- Comedian Jalang'o shows off mansion, reveals side hustle
''You are looking at Lang'ata MP, I am not incoming, When they mention MPs names, know that you will hear Jalang'o Jalang'o," he affirmed. The comedian said he was joining politics because he was tired of crying for change yet he could make the change himself.
''It is hard for a common mwananchi to bring that change we are all looking for but not for a politician. It is easy to bring that change if you are in politics and not out," he added. In his last stint at the radio station, Jalang'o co-hosted a show with Caroline Mutoko when she was a Kiss FM presenter. Jalas was previously working at Milele FM but his position was declared redundant in massive layoffs. Narrating the events of the day he lost his job, Jalang'o said that he started getting calls from concerned friends and fans wondering why he was not on air.
READ ALSO: Trust the process, says Jalang'o as he flaunts his first car
"So people started calling me and I had to tell them I'm not at Milele FM anymore, one of the saddest things because I knew that I would complete my radio journey at the station. I didn't want to do this radio anymore, so at this moment I'm not happy that I left Milele FM. Do not fight for what you can earn. So I decided to go out there and earn it," he said in one of his YouTube episodes. Shortly after his first day at Kiss, Jalas thanked God for the opportunity before him amidst massive layoffs as a result of Covid-19 pandemic.
"I am ready to work. I want to thank God for this amazing opportunity and start this journey with Him. People are being sacked left, right and centre and I am being employed. If it is not God, then who can it be? I hope we make history," he said.
Related Topics