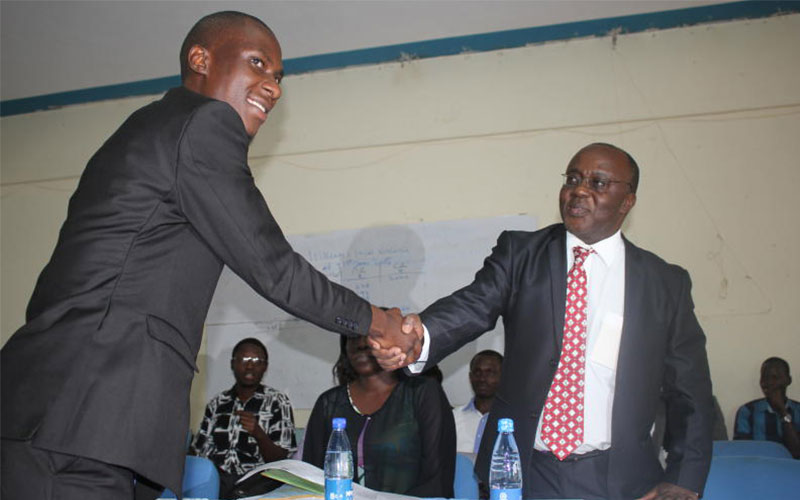 The vice chancellor of Masinde Muliro University of Science and Technology Eng Prof Fred Otieno has promised to buy the newly elected president of the Masinde Muliro University Students Organisation (MMUSO) a saloon car.
Brian Okeja, the former president, had requested the VC to buy a car for Clifton Kisera's official use since "I know it is hard for the new president to bargain for himself but no one should face the problems I encountered during my tenure," he said during the swearing in ceremony.
According to Okeja, "in a day with nearly five events in and outside the university to attend to, I had to part with over Sh500 from my pocket for transport."
He added: "The car's fuel and maintenance costs should be catered for by the administration since the leaders are acting on behalf of the students."
 The car should help Clifton to attend vital meetings and lectures in good time.
 "I am working to achieve my dream to ensure that MMUST becomes a world class student-centered university which will be achieved through collaboration between the student leaders and the administration," Prof Otieno said.
"If there is anything that I can do to improve your welfare, I will certainly do it," he added.