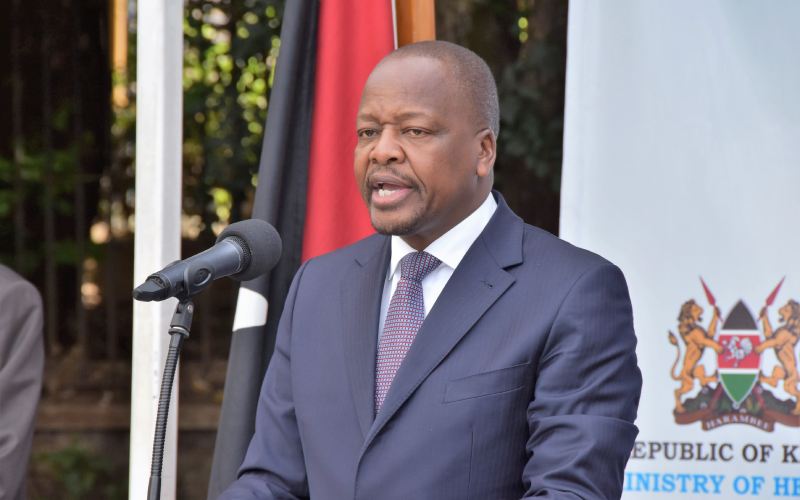 Health CS Mutahi Kagwe on Monday stated that there is a possibility that a number of Kenyans contracted Covid-19 and recovered without knowing. This is because most of the patients who have tested positive in the country are asymptomatic, some even saying they feel perfectly okay.
While giving the daily updates, Kagwe asked Kenyans not to discriminate against those who have fully recovered from the virus as it is highly unlikely to transmit it to others. He reiterated that anyone can get the virus so stigmatization is detrimental to the efforts of slowing down the spread of the virus.
Also read: What happened to social distancing?
Online, netizens agreed with the CS, some saying they had flu-like symptoms recently which disappeared without any medication.
Last week, the Ministry of Health informed Kenyans that taking lemon will not keep Coronavirus at bay. Acting Health DG Dr Patrick Amoth said the combination of lemon, ginger and honey can offer some relief but this should not be mistaken for a cure.
"Ginger, lemon and honey are good because they are sources of vitamins and micronutrients, but the message to take home today is that there is still no cure for COVID-19," said Dr. Amoth. Adding: "I will not stop you from taking your ginger honey or lemon as many times as you want but for sure it's not a treatment for COVID-19."
Dickson Chanji, a nutritionist, said the reason most people believe lemons give them immunity against coronavirus is because they are rich in antioxidants which help in preventing diseases, including viral infections.
He noted that ginger mixed with lemon water and honey has been used for many years as a means to reduce phlegm and clear the nose. The relief that people get after taking the concoction gives them the idea that it is potent enough to prevent flu.
Today, 497 people tested positive from 4,171 samples tested in the last 24 hours. This brings to 27,425 the number of positive cases pushing our cumulative tests to 362,501. On a more positive note, 372 patients have recovered from the virus. From this number, 315 are from home-based Care program,& 57 have been discharged from various hospitals. The total number of recoveries is now 13,867.
Unfortunately, 15 patients succumbed to the virus, bringing the fatalities to 438.