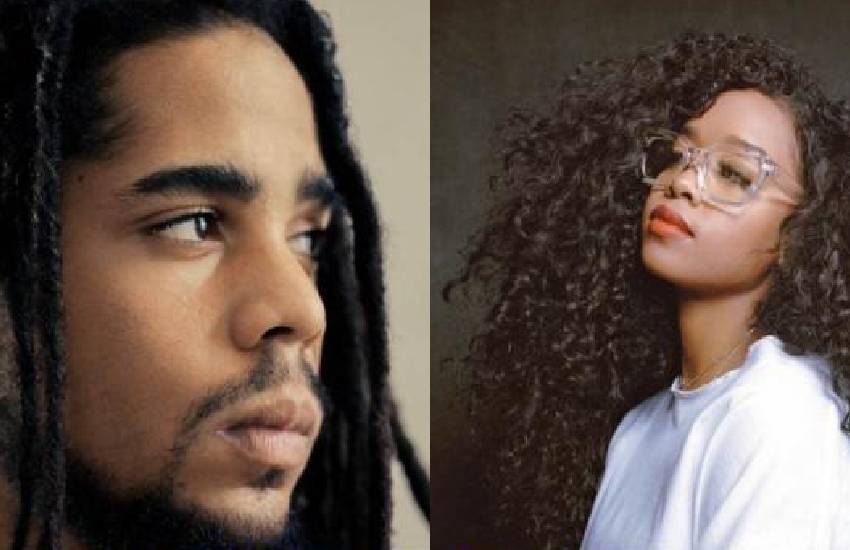 It's still business unusual but the show must go on, even as some of the countries start re-opening, back in Los Angeles, clubs can only admit a total of 9 people dancing while seated on their chairs, with a Dj playing on stage. Personal space on a whole new level indeed.
The ball hasn't stopped rolling in Kenya either way with various live concerts on social media.
Ayrosh
Kenyan folk and fusion artiste Ayrosh stole the night with a 90-minute show that was supposed to raise funds for children with special needs on Sunday in partnership with lea client services. The band in the background ready and set, Ayrosh absolutely outdid the performance.
Read Also:Masks on as celebs face the COVID-19 war head-on
Considering the fact that he is one of the very few young Kenyan artists in this day and age who still do vernacular music in a really creative and interesting way, Ayrosh managed to capture the hearts of many.
His infectious energy throughout the performance was worthwhile. Wendo (love), Nihaku which talks about those who like to learn the hard way even when they don't have to, the infectious tunes of Mwanaki millenial, which brings out the concept of a millennial boy child who has to deal with monetary prize that comes with marrying an African woman these days and Maheni (lies) are some of the songs he performed for the night.
He also added some diversity by doing covers from various vernacular artistes such as Salim junior and John Ndichu with Cucu wa Gakunga.
Skip Marley's mashup of Bob Marley @goodmorningamerica summer concert
The king of reggae forever remains in the hearts and minds of his fans across the world up to date, inspiring generations upon generations with his music. It's never a dull moment when it comes to reminiscing Bob Marley.
The duo managed to pull the studio-based performance while maintaining social distance as they both used different studios for their virtual concert.
Read Also: Shame of Kenyan celebrities during COVID-19 pandemic
Performing songs such as slow down and get up stand up that urge people to stand and fight for their rights in the society 45 years later, Skip Marley mentions that the song fits the context especially at this time.
The song is still relevant because revolution is happening now, and people have to come together, stand up and fight as one.