Why our political fights should not be of flesh and blood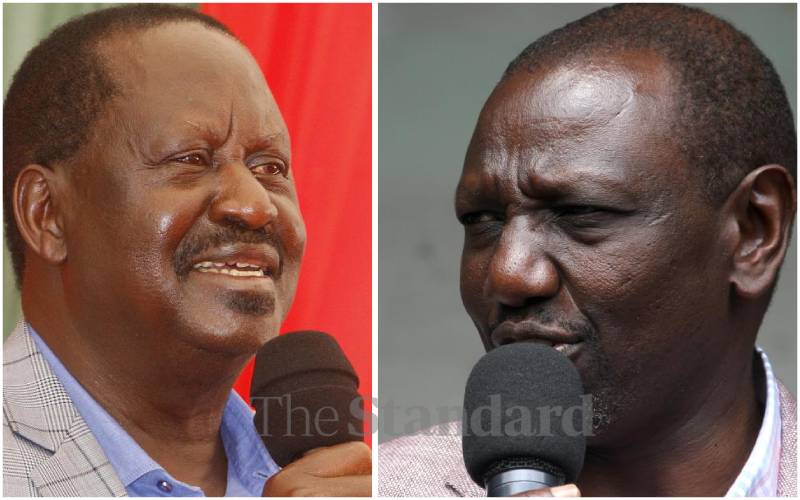 As long as we suffer selective amnesia, evident in our treatment of political incitement, intolerance, and fights, the August 2022 elections will knee Kenya.
The best ways of defusing political prize-fights are tolerating others' political opinions, agreeing to disagree cordially, and depoliticising crime, when committed within our aides-de-camp.
Speaking on the transfiguration of evil, Fr Dwight Longenecker, an American priest and author of the book Listen, My Son, which is dedicated to modern parenting, posits that, "First we overlook evil. Then we permit evil. Then we legalise evil. Then we promote evil. Then we celebrate evil. Then we persecute those who still call it evil."
This behavioural pattern is evidently present in our politics every other time. Aren't we promoting political evil when we defend our allies for the sake of it, even when we know they are wrong?
For example, Mithika Linturi, the Senator for Meru County, spent the good part of this week in police custody for utterances, which were perceived as incitement to violence. A Nakuru court released him later on a five million bond or cash bail of Sh2 million. Needless to say, the court will determine his guilt or otherwise.
But what captured my attention was how Kenyans on social media were divided over the matter. Those on the side of Deputy President William Ruto were fast to interpret and contextualise Linturi's remarks, arguing that he didn't mean what he said. The argument was that he used the 'madoadoa' term in the context of the politicians and not wananchi.
On the other side, the Hustler's nation nemeses interpreted the utterances differently. But they also allotted borderline meanings with absolute conclusions. They assigned, with utmost exaggeration, a lot of words in Linturi's mouth just because he belonged to an opposing political camp.
Either way, it is not that Kenyans are slow in understanding. If Linturi had said the same while on the opposite political affiliation, those defending him could have still tarnished, twisted and exaggerated his remarks to their advantage. On the other hand, those who attacked his remarks could have found ways of protecting him. Either way, our politicians' geese are cooked! But do they learn?
From Fr Dwight Longenecker's assertion, we are in the stage of selectively celebrating evil. We condemn the Directorate of Criminal Investigations whenever they start to investigate our political affiliates.
If we can learn to call out everyone who engages in careless talk irrespective of their political affiliation, all our politicians will mature up. But, when we politicise crime, it becomes harder for the relevant agencies to prosecute wrongdoings. That's how anarchies are birthed.
The same week, Kitutu Chache South MP Richard Onyonka was arrested, also accused of making inflammatory utterances.
Last year, when MPs Simba Arati and Sylvanus Osoro fought at a funeral in Kisii in front of Raila Odinga and William Ruto, we cheered them on. The battle became a binary opposed: a section of Kenyans celebrating Osoro while the other hailing Arati. This way, we planted a seed, and it's the principle of nature that seeds must germinate, grow, and bear fruit once planted.
Two days to the close of 2021, honourable MPs openly brawled on the floor of the house. It was dishonourable! Unbelievably, the political divisions in the National Assembly were also among ordinary Kenyans. We have normalised tarnishing our opponents when they do well.
Don't vilify good when it comes from our competitors, while hailing evil from our political aides? As long as we repay good with evil, Proverbs teach us that evil will never leave our country. That's why our political fights should be ideological and not physical.
Dr Ndonye is a lecturer of communication and media. @Dr_Mndonye