Judiciary should stand up to Uhuru on the 34 judges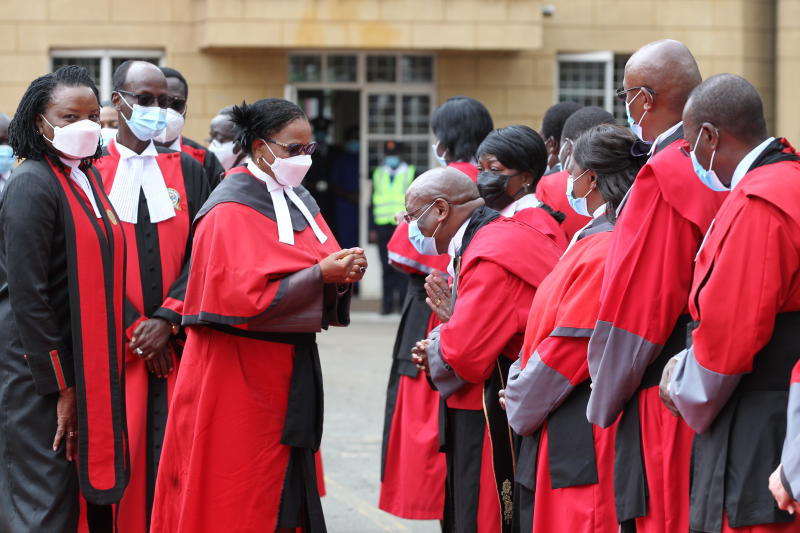 According to the Constitution, the president is not above the law.
Yet, this week President Uhuru Kenyatta was out again treating the Constitution with contempt. On Thursday, he appointed 34 of the 40 judges nominated by the Judicial Service Commission (JSC).
The rejection of six judges, two who were involved in the recent ruling against the BBI Bill, is patently unconstitutional. In July 2019, the JSC submitted the names of 41 judges for appointment by the president – 11 to the Court of Appeal and 30 to the High Court. One of the nominees has since died.
The Constitution states clearly that once such names are submitted, the president "shall" appoint them to their respective positions within the Judiciary. The president's refusal to follow a simple procedural clause of the Constitution is a reminder of his ongoing war against the Judiciary and the rule of law.
The move is particularly chilling, coming in the wake of his disparaging comments on the BBI verdict at the Madaraka Day celebrations in Kisumu County.
Chief Justice Martha Koome and the wider Judiciary should take this challenge head on and stand for the rule of law. Either the president appoints all 40 judges, or none gets sworn in. They should not give even an inch to a lame duck president who appears to be firmly on the path towards constitutional vandalism.
This is not just about President Kenyatta and the dubious legal advice he appears to be getting. It is about protecting constitutionalism and the separation of powers.
The president's refusal to respect the Constitution also clouds the BBI appeal. We know where he stands on the matter. And now it appears that he is willing to play constitutional hardball against the Judiciary as it decides on his pet political project.
Kenyans of goodwill hope that the brave men and women in the Judiciary will listen to the case and render an impartial judgement, regardless of the president's words or deeds. Kenya is bigger than any one individual.
The writer is an Assistant Professor at Georgetown University.