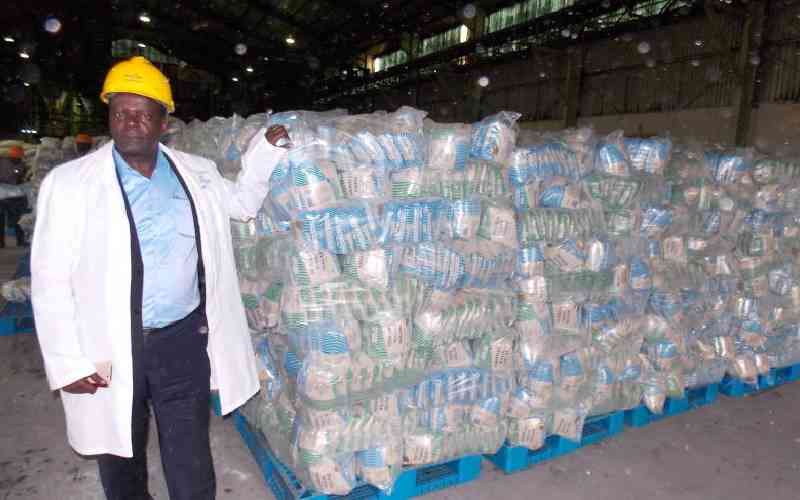 Mumias Sugar Company has been ordered to pay Sh12 million to its former CEO Nashon Aseka after the court ruled that he deserved his dues for services rendered.
Justice Stephen Radido, of the Employment and Labour Relations Court in Kisumu, noted that although the termination of Aseka's employment was procedurally fair, it was devoid of substantive fairness for failure by the respondent to justify or prove the reasons.
"The court also finds that Mumias Sugar was in breach of contract with respect to non-payment of salaries and accrued leave owed to Aseka.
The Court, therefore, awards Aseka Sh9.6 million in salary arrears, Sh1.2 million in accrued leave days, and Sh1.2 million as compensation, all adding up to Sh12 million. The award will attract interest at court rates from the date of judgment," ruled Radido on Wednesday.
Plus interests
The award would be a downscaled sum of the Sh25 million plus interests that the former influential manager sought in his court papers, claiming he had been unfairly laid off.
Aseka pleaded in his court papers that were not rebutted that he was unfairly dismissed by the former sugar milling giant before it went under in 2018 and the case went cold as the company was put under receivership.
Mr Aseka, who also served at the Agriculture and Food Authority and the Kenya Sugar Board, was fired by Mumias on July 9, 2018, for financial mismanagement.
He would however argue that the sacking defied labour laws as the process leading to it was flawed.
Without notice
He said that on June 5 of the same year, the company sent him on a 21-day suspension without notice to show cause or any charges against him, or reasons for suspension.
"The suspension was then extended for a further 14 days when the staff manual provides a mandatory suspension period of not more than 21 days," he argued in his court papers.
His earlier efforts to block the company from continuing with the disciplinary process that triggered his sacking were dismissed with costs by the same court on September 17, 2018.
Related Topics