Amidst the storms rocking the marriages of athletes and other top sports stars, many big shots are enjoying blissful unions, which has, in turn, seen them continue to enjoy the proceeds of their investments.
Double 10,000m World Bronze medallists Agnes Tirop and Damaris Muthee are among the athletes who paid the ultimate price as toxic relationships led to their demise.
But a big number of sports stars, from athletes to rugby big shots and top footballers are in happy marriages and are writing chapters on how unions should be, in their history books.
For instance, retired marathon icon Mary Keitany – the women-only world record holder, and her husband Charles Koech celebrated their 10th wedding anniversary on January 1, 2023.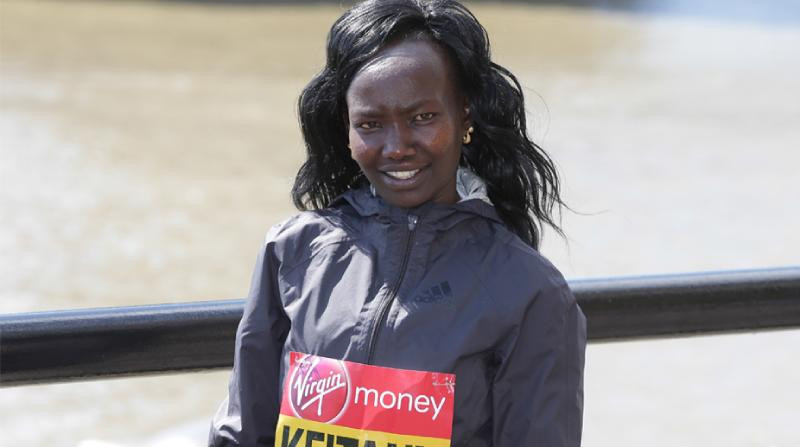 Keitany says she moved to Iten in 2006 where she met Koech (her husband) who was her pacesetter, and it was love at first sight. Later, the duo got married and Koech continued as her coach.
"Charles (Koech)'s program was almost similar to Nicola Gabriela's (former coach). Charles introduced some new tactics which worked very well for me and that is how our bond grew stronger," Keitany says.
The mother of two, a 14-year-old son and a daughter, 9, says her priority during retirement will be to take care of her family.
1968 3,000m steeplechase gold medallist Amos Biwott and his wife, who is also a retired athlete, are another couple whose relationship has gone the distance.
"I take care of the cows and my wife tends to the vegetables. I also supervise the construction of a new house and she takes the vegetables to the market. That is how we have remained close, by sharing responsibilities since the early 1970s when we got married," Biwott explains.
World marathon champion Edna Kiplagat and Gilbert Koech, a coach, have been together for more than 20 years. Though Edna, nicknamed the "Queen of Persistence", is now 42 years old, she is yet to retire from active running.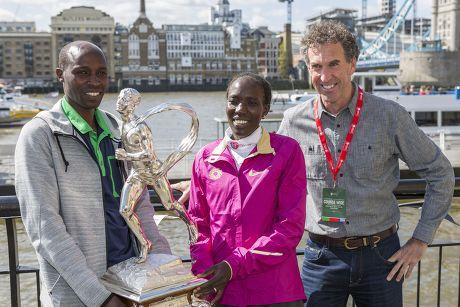 She and her husband are blessed with two biological children, Carlos and Wendy. The couple also adopted her sister's children, Mercy and Collins, after she died of breast cancer in 2003.
And just days after Kiplagat won her second world marathon title in 2013, one of her neighbours passed away, leaving behind an infant daughter, whom she also adopted.
Another marriage that is the envy of many is that of marathon record holder Eliud Kipchoge and Grace Sugut.
Grace, who is not an athlete, has been instrumental in the success of Kipchoge's investments, taking care of the children in his absence and also supporting him to succeed in athletics.
"As a wife, I'm his supporter and a fan. I take care of his business and the farm while he is away running or training. We were schoolmates with Eliud from primary to high school and we have been married for several years," Grace says, adding Kipchoge helps out whenever he is not training.
The family is engaged in maize, dairy and poultry ventures.
She says she makes sure Kipchoge gets everything that makes him comfortable while at home after rigorous training and competing.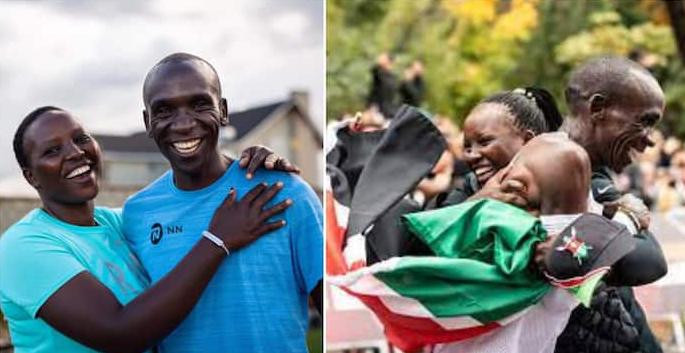 "When Eliud is home, I keep up with his schedule, ensuring he is ready for his engagements. I also make sure that his favourite meal of ugali, chapati and mursik (traditionally prepared milk) is served. The good thing is that he is modest," she explains.
Adding: "On Sunday, together with my husband and the children we go to Church because we pray regularly. When he is running on a Sunday, we go to Church early and after prayers, we join relatives, friends, and fans to follow the race live on TV."
Grace further says Kipchoge emphasises that his children must get top-class education, and the mother of three ensures that the kids work hard in their education, as he (Kipchoge) inspires them through splendid races.
"I help my husband where I can. At times, we help the needy to the best of our ability," she says.
Behind the successful man
Kipchoge hailed his wife after racing 1:59:40 in Vienna, describing her as being part of his history.
He disclosed that his wife and three children had offered him immense support on his way to stardom.
"My wife and three children have given me a lot of support and I am glad that they flew in to witness the history. Through their support, they have also made history," he said then.
"I'm happy they came. They have also made history," he stated.
In rugby, legendary player Collins Injera and Chebet Limo have become an example of how to rise to stardom and build a successful family.
Injera, a retired Kenya Rugby Union player who featured for Mwamba RFC and represented his country internationally, has been married for more than a decade.
Last month, Chebet accompanied him to Fiji where he was inducted into the Fiji Hall of Fame during the Coral Coast 7s rugby tournament. Injera and Chebet have three children, a girl and two boys. Just like Grace Sugut, Chebet says supporting Injera's career has been their marriage's strongest pillar.
In football, international star Victor Wanyama and Serah Teshna have set marriage standards for sportsmen and women.
Serah is a famous personality in Kenya. She clinched the Kalasha Awards Best Lead Actress in a Film Category in 2011 for her performance in The Rugged Priest. Later in 2012, she was recognised with a prize for the Best Lead Actress at the Kenya Film Festival Awards.
Related Topics