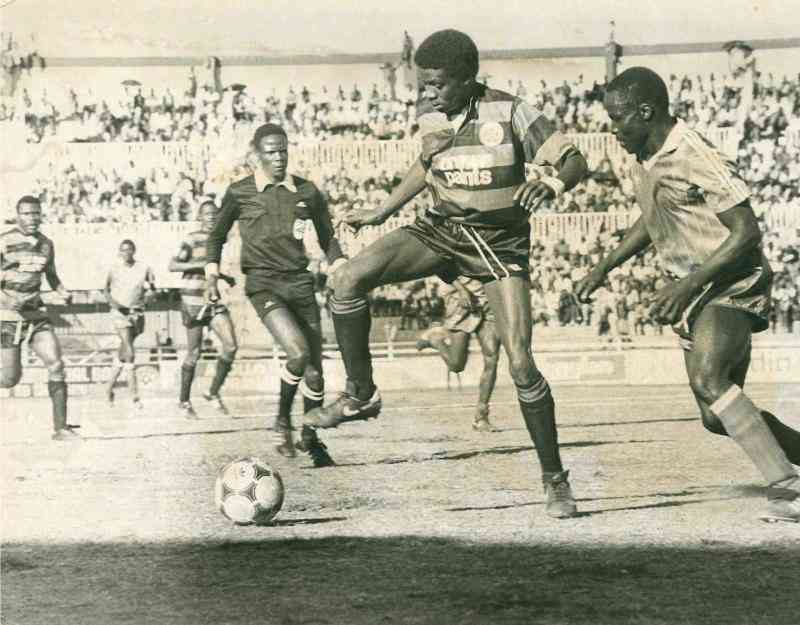 I hold the belief that our best football talent does not play football. The cream of the game are holed up somewhere due to perils associated with a career in football in Kenya.
Those who stake their life on the Kenyan game have courage attached to their talent. Today, I will look at some of the best talent who got to the top and bailed out of the game while still at their peak.
The late Francis Kadenge was still having a time of his life at AFC Leopards in the mid-nineties. He had the talent to defend the family name and the football world was at his feet. He wore the number seven jersey that his father Joe wore for over a decade. The natural winger was a product of the Olympic Youth System of the 70s. He joined Ingwe in 1982 from Reunion after fans compelled his father to prevail on his son to "come back home".
He lit the 1983 CECAFA tournament in Zanzibar with a goal in the final as Ingwe beat Tigers FC of Malawi 2-1. Leopards grabbed the title from Gor Mahia and won the next two as well and his goals made it possible. The forward line at Ingwe comprising Joe Masiga, Mike Amwayi, Wilberforce Mulamba, Tony Lidonde and Kadenge made mincemeat of many defenders.
Then Mike Amwayi was involved in a car accident in 1992. No official visited him in hospital and when Mickey Weche sought an explanation, he was told to forget about Amwayi and his injury. Kadenge was disillusioned.
He quit football at the age of 29, stating he did leave quit because he felt old but because he realised there was nothing to play for in football. Football lacked job and social security and nobody cared about the welfare of players when they cannot play. He went into employment before joining his father in the taxi business.
The next is Nakuru-born Mike Otieno. The cream of Musingu High School Class of 1987 left school and Mumias Sugar FC straight into Gor Mahia's first team in 1988. Otieno was thrown into the thick of things at a K'ogallo side that had won CAF Cup Winners Cup in 1987 and still got play time.
K'Ogallo met Inter-Club of Congo in the 1989 CAF Cup Winners' Cup match in Nairobi. Otieno came in as a substitute when the match was tied at 1-1. His first run left defenders chasing him on the left flank from where he pulled a cross that Peter Dawo who headed into the net for a final 2-1 score.
He stayed at Gor during the transition from the old experienced squad and helped Gor clinch the league title in 1991, 1993 and 1995. He then retired at the end of 1995 season at the prime age of 25 despite his ability and prowess.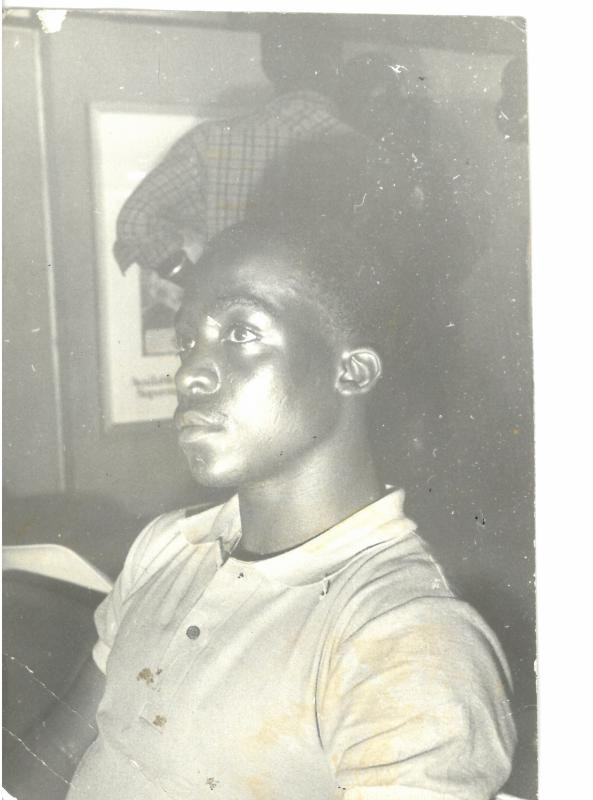 Another Nakuru prodigy Mike Obonyo, who was born in 1970, came from a footballing family. His elder brother Isaiah Omondi was Nakuru's KFA goalkeeper. After his O-Levels in 1986, Chris Makokha gave him a scholarship to study for his A-Levels at Kakamega High School. At Kakamega, he met Tony Lwanga and they both featured for Motcom FC.
He joined the University of Nairobi in 1989 but continued to play for Motcom FC. Obonyo made the biggest move of his career by signing for AFC Leopards in 1991 where he met Tony Lwanga again. Meanwhile, Gerry Saurer gave him a call up to the national under 21 team. In 1994, he won Moi Golden Cup with Ingwe and the following year, at the age of 25 he followed Mike Otieno in retiring from football.
Midfielder Tony Lwanga was such a joy to watch and his rise in the game was no fluke. He left Kakamega High School in 1989 after his 'O' Levels, and joined National League side Raymonds FC in Eldoret and then moved to AFC Leopards the following season. At the den, he won one CECAFA title and Moi Golden Cup.
In 1991, Saurer assembled an Under 21 side that beat Egypt. It was the first time Kenya has ever stopped the North Africans at the national level. That squad had the likes of Mike Obonyo, Sammy Omollo, Vincent Kwarula and Francis Oduor. They also beat Uganda in the 1991 CECAFA semifinals before losing the final to Zambia. Lwanga also had a short stint at Kisumu Posta in between two seasons with Leopards.
Lwanga was given the No. 10 jersey in 1992 when Saurer took Harambee Stars to AFCON in Senegal. He became the youngest ever player - at 22 - to wear the iconic jersey. He played in the two group stage matches against Nigeria and Senegal which Kenya lost and bowed out.
In 1993, he went for trials at English side Bournemouth FC but was unsuccessful. Whatever he saw there must have had a tremendous impact on him. Upon his return, he shocked the nation by announcing his retirement from the game even before attaining the age of 25. He went to work as a store keeper at edible oil manufacturers Bidco in Thika and in a past interview he said he has never regretted his decision.
Lwanga said unpaid salaries and match bonuses and neglect by clubs and the federation made to him to hang his boots, Otieno and Obonyo had nagging injuries which could have been taken care of and they resume playing again.
The former was lucky to have been absorbed by Kenya Railways as was the case with many Gor Mahia players then. Obonyo had a job with the government that he fell back on.
I doubt if these three could have hanged their boots had football gatekeepers took the game seriously. We need to prioritise player' welfare so as to attract our best players.
Related Topics