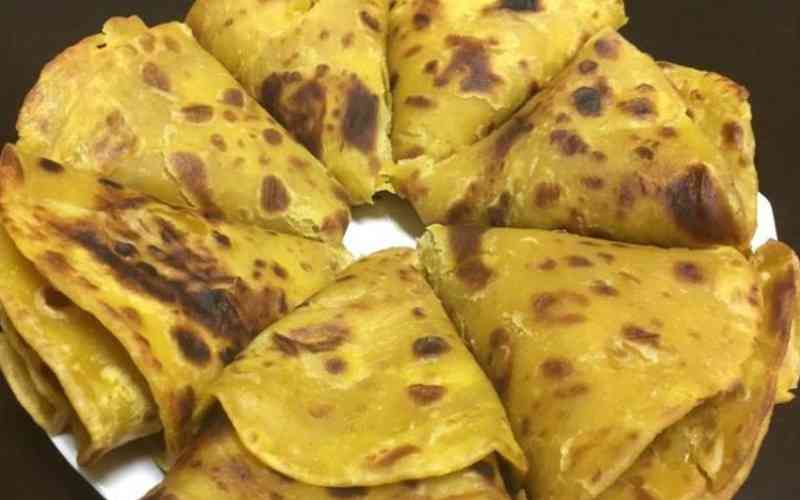 Value addition in sweet potatoes can multiply farmers' incomes and reduce postharvest losses, says a new study. It also notes that processing sweet potatoes into shelf-stable intermediate products such as flour, chips, and grits can boost sales and demand.
At the same time, baking them into chapati, mandazi, bread, scones, crackers, and doughnuts will earn farmers better incomes.
Opportunities also exist in making vegetable relishes and salads from sweet potatoes, according to the recent study by International Potato Centre (CIP) on Kenya's sweet potato value chain.
Funded by the German Agency for International Cooperation (GIZ), the study focused on the postharvest stage in selected value chains in Kenya.
Sweet potato is an important income-generating crop in Kirinyaga, Bungoma, Kisii and Kakamega counties.
According to the study, the sweet potato value chain actors in Kenya experience several challenges leading to postharvest losses.
The lack of storage facilities experienced across the entire chain is a key contributor to postharvest losses since sweet potato is perishable and has a shelf life of a little more than a week.
Unfavourable weather conditions stand out as the major production bottleneck since in cases of unpredictable rainfall the yield and the availability of sweet potato vines for planting are affected.
Stringent conditions and requirements by formal institutions for accessing credit make it difficult to access capital for investment.
Other challenges include a lack of advice on agronomic practices, a high cost of inputs and high incidences of pests and diseases.
All these challenges lead to yield losses of up to 75 per cent.
Marketing constraints like low commodity prices and low demand occasioned by seasonal production leading to gluts as well as unfavourable contractual agreements with buyers are also a concern.
The researchers note that new value-addition technologies when scaled up have the potential to improve nutrition and food security in the country, not only with the sweet potato value chain but also with other farming commodities.
Sweet potatoes are versatile and nutritious, packing a good amount of vitamin A, vitamin C, and manganese into each serving.
Related Topics