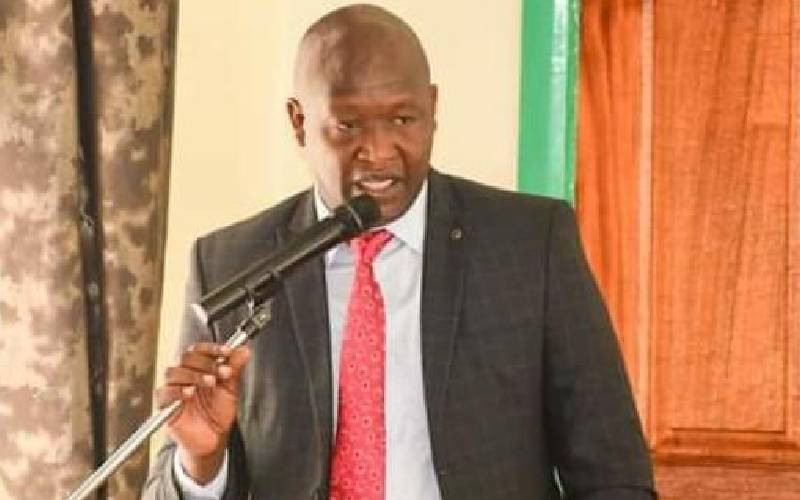 Kericho Governor Erick Mutai is now on a warpath with politicians living in mansions owned by multinational tea firms.
Dr Mutai is locked in a fierce battle with the multinational tea companies over the outlawing of mechanised tea harvesters.
He questioned the integrity of leaders living in mansions within the tea estates, while the battle on tea harvesting machines and land rates question for the 800,000 acres of land leased by multinational tea companies rages on.
"It's sad to note when some of these politicians were soliciting votes, they pretended to live in the villages and among the ordinary folks, but after they got elected, they accepted the multinational tea companies' offer to move into mansions within the tea estates to offer the firms political protection," he said.
Among the most famous politicians to openly live at the tea estates, is the county's former governor, Paul Chepkwony, who lived in a palatial house at Chagaik Estate.
A host of current and former Kericho and Bomet leaders secretly live in mansions located deep within the tea estates where they conduct their business away from the prying eyes of members of the public.
Coming weeks after Bomet Governor pulled out of the mechanised tea harvesting machines blowout, the governor said he will soon be forced to name and shame all the politicians living within the tea estates.
"Kericho residents know that I reside in Chesingoro in Bureti constituency. I will soon name and shame the politicians hiding from the public by living within the estates and their other dirty business with the multinational tea firms," said Mutai.
The governor also tore into the Myoot Council of Elders who recently called a press conference to denounce, the anti-tea harvesting machines crusade.
Speaking at the Kericho Vocational and Rehabilitation Center, the governor did not spare Ekatera tea company, accusing it of allegedly occupying 5,000 acres of public land.
Ekaterra occupies at least 36,000 hectares of land in Kericho county alone.
Related Topics