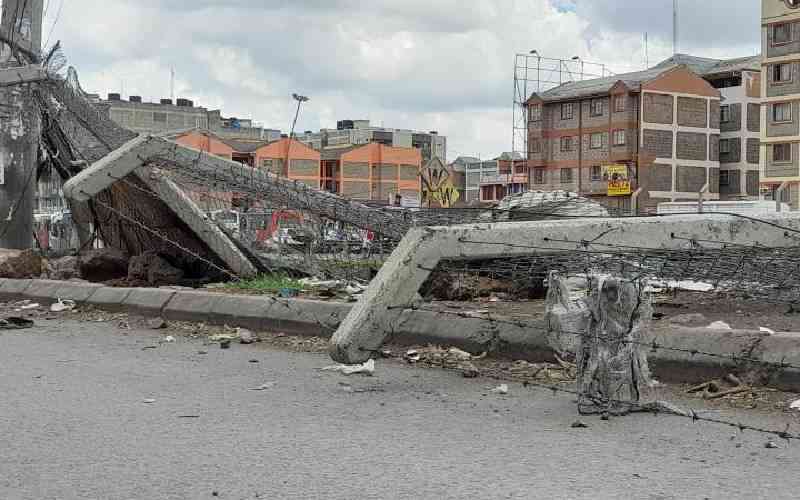 On a normal Friday, Embakasi area in Nairobi's Eastlands areas is usually busy due to large crowds running their business in the sprawling neighbourhood surrounded by slums.
A day after anti-government protests, nearly everyone on foot between Taj Mall and Kware in Donholm is sneezing.
The air around is still pungent due to heavy teargas used by police to disburse several protesters during the running battles along Outering Road.
But an investor around Tassia along the same road is counting losses after his entertainment joint dubbed Trace Lounge was broken into and everything was stolen.
Inside the lounge, broken beer glasses and utensils are strewn on the floor, portraying the scramble that ensued as looters fought for drinks and items in the expansive joint.
All the television sets and sound systems both on the ground and the upper floor were stolen; several kilogrammes of meat from the butchery in front of the joint was not spared.
"We have lost properties and stock which is over Sh3 million, all the 14 television sets, beer stocks, sound systems, seats and even meat in the kitchen were stolen," the manager Peter Ndumia told The Standard.
"The incident happened around 4 pm when police were pushing away the protestors after Azimio leader Raila Odinga was blocked from crossing to Donholm area," Ndumia added.
A CCTV footage captured during the time showed several people throwing stones at the lounge before some of them gained access by breaking the glass window before they gained full access in numbers.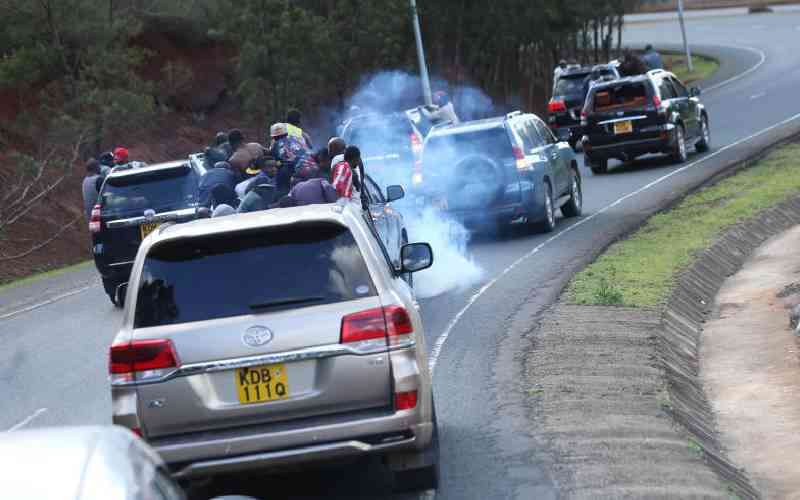 Space Lounge sits less than a kilometre from Muhindi mweusi supermarket that was looted on March 20 during the protests.
The aftermath of the looting left the owners of the supermarket with a loss estimated to be more than Sh15 million in a single day.
"I was around for the better part of the day. I heard some of the protesters saying they were from Kayole and Kasarani areas, I think that is why shops and stalls around were looted," Anne Mumbua, a trader in Tasia shared.
Several shops along Outering Road mostly between Fedha and Kware were broken into, leaving the owners counting losses in the wake of Thursday protests.
The National Police Service, in a statement, condemned the act of violence and vandalism during the Thursday protests.
Inspector General Japeth Koome blamed the Azimio supporters over what he described as unlawful demonstrations in Nairobi and other parts of the country.
"Investigations into the incidents of the robbery that have been reported are underway, and those culpable will be prosecuted," IG Koome stated.
A section of Kenya Railways fence that was recently put up was brought down by protestors around Pipeline estate.
In the evening hours, several shops and stalls were broken into around Bee Centre along Manyanja Road.
Even as calls for sobriety, peace, and dialogue among some quarters among the church leaders reverberate, both the Azimio coalition and the government have stood their ground on their demands.
Related Topics