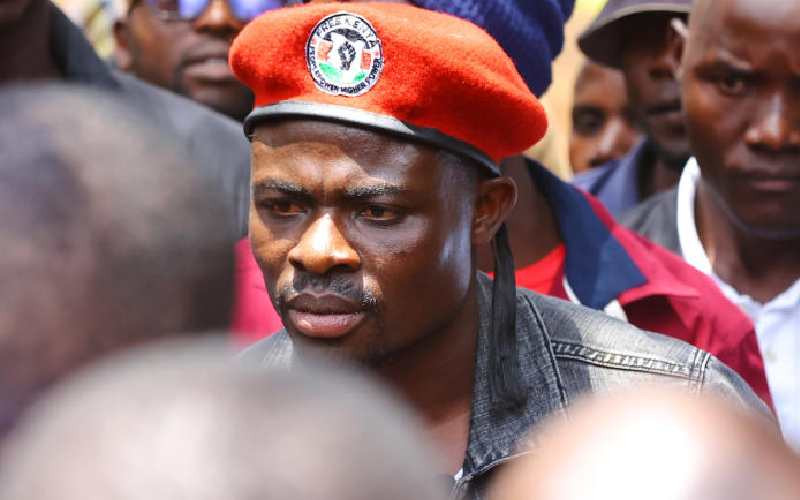 Bothered by the high cost of living and empty promises, a lobby group has issued a one week notice to the government to cushion Kenyans from the pangs of hunger or else it takes to the streets.
The President of 'Bunge la Mwananchi' Calvince Okoth, at a sitting in Nairobi's Jevanjee Garden, said the government should ensure citizens get food, clothing, medical care and shelter.
"The new administration is stuck in the campaign mode. They are engaging in public relations and reckless statements instead of solving unemployment and bringing down the cost of living,'' Okoth said.
He said the government should move with speed and reduce the cost of living.
"We need school fees, we need to eat, we don't even know where to start. The government should reduce the cost of fuel to Sh100 per litre. Two kilogram packet of maize flour should cost Sh80. We also need affordable electricity school fees," he said.
The prices of fuel in Kenya have reached a historic high after the government discontinued the fuel subsidy programme that offered relief to motorists over the last one year.
In Nairobi, a litre of petrol retails at Sh179.30, while a litre of diesel goes for Sh165.00. A litre of kerosene is sold at Sh147.94.
Okoth said many Kenyans who rely on businesses have been hard hit and life is expensive to many.
"Life is a struggle. The cost of everything is high, three bananas cost Sh20, a two kilogramme packet of maize flour is Sh220. Getting something to eat every day is a hustle and electricity is now a luxury," said Okoth (pictured). He said Kenyans were sufferings and elected leaders should stop sideshows and go down to serve voters. He said many Kenyans, especially the youth, are waiting to get decent jobs as promised to them by Kenya Kwanza leaders during the campaigns.
''Job opportunities and the hustler funds to the youth and 'mama mboga' should be a reality. We have many who have the qualifications and should be included in government appointments,'' he said.
Okoth added: ''Should there be no action by then, we shall have no option but to mobilise members for peaceful protests until our demands are addressed.''
Related Topics