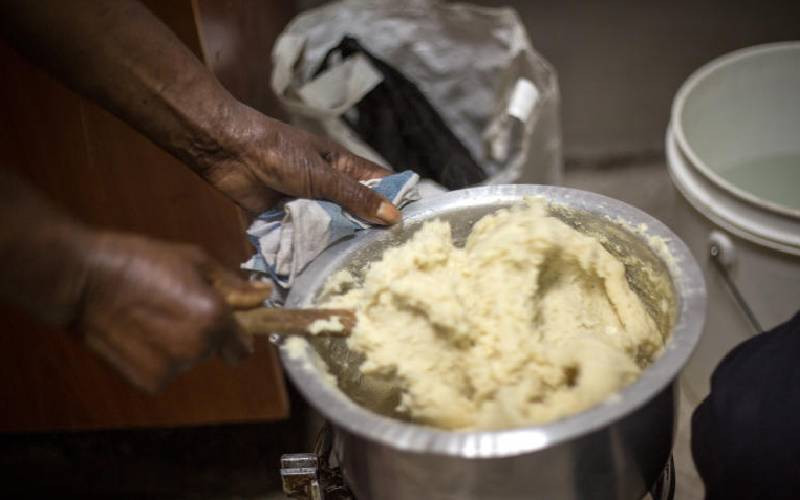 Should we not be taking stock or checking on milestones being made in achieving the goal of affordable food for Kenyans?
I'm asking this with full knowledge that we have a food cost crisis in the country and we were promised by the government from the highest office and other officials that we are en route to making food affordable to all citizens.
Soon after the Kenya Kwanza government was formed there were huge expectations on this matter. After a lot of hue and cry there was a rush for various interventions that also included the affordable fertiliser programme as well as the rush to ensure tilling of land and planting campaigns when the rains were about to fall. Indeed, we saw a lot of high-level involvement in tilling, planting and display of crops on farms especially maize which is highly consumed in Kenya.
So then, do we expect a bumper harvest of maize soon as the crop must have matured or are almost there now? Will the cost of maize floor go down steeply after the harvests? What are we doing for other highly consumed foodstuffs such as rice?
How well are we protecting the environment to sustain humans, domestic animals and wildlife with the latter being a crucial component of our tourism industry sustainability? How well are we working on fighting and mitigating against climate change which is one key threat to food sufficiency in the future?
We are also subdividing rural agriculture lands into smaller portions for communities' and families' survival and posterity safeguarding and risk management strategies, but what are we doing for agriculture to ensure they will remain fed andsustainably?
Some of the agricultural lands besides inevitable subdivision will also be taken by the real estate industry and for urbanisation spread, so how are we thinking outside the box on this? Are we exploring enough lands in remote places for large-scale agriculture? Basically what I'm alluding to is about sustainable agriculture, food sufficiency and lowering the costs of food to affordable levels for all now and in the future.
A lot has to go into this and actors from the government, and non-government sectors which inevitably include the private sector have to be heavily involved. So where are we in all this? Who is to help us solve this mystery from the government and amongst non-government actors?
- The author is a political, economic and social analyst and commentator
Related Topics