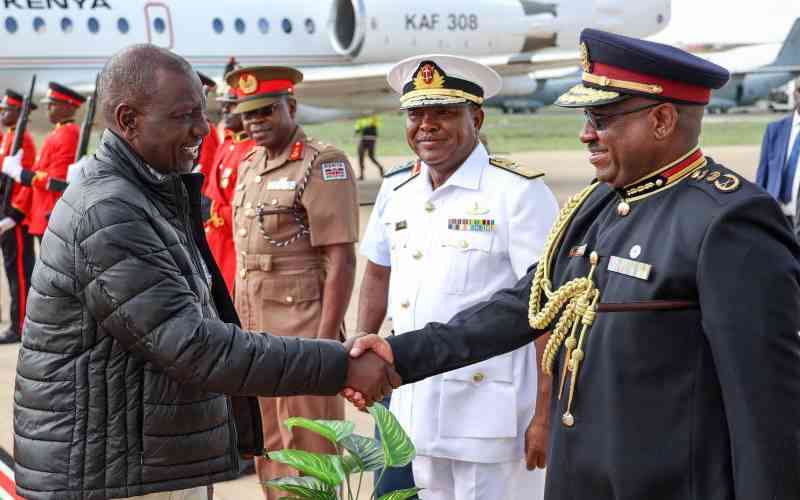 Azimio la Umoja-One Kenya coalition has called for peaceful protests to push for reduction of the cost of living, electoral justice through inclusive and participatory process in selection of electoral agency commissioners, forensic audit of the IEBC servers and reinstatement of the so-called "Cherera four."
The coalition relied on Article 37 of the Constitution that gives every person the "right, peaceably and unarmed, to assemble, to demonstrate, to picket, and to present petitions to public authorities."
This right is also recognised by international standards which Kenya is a signatory with respect to article 2(5) and 2(6) of the Constitution. These include article 11 of the African Charter on Human and Peoples' Rights (ACHPRs) and article 21 of the International Covenant on Civil and Political rights (ICCPR), among others.
Admittedly, although the protests started peacefully, they escalated alarmingly to uncontrollable level. This saw the masquerading criminals in the name of protesters taking advantage of the situation. A number of them, took part in looting and vandalising of private and public property.
In responding to the violent and rowdy protests, police officers deployed excessive force contrary to article 244 of the Constitution, which requires the National Police Service to strive for the highest standard of professionalism and discipline while discharging their mandate.
The use of excessive force and live bullets by police resulted to a number of fatal injuries, detentions, vicious attack of journalists and protesters, including the killing of, a third-year student at Maseno University.
This barbaric response by the police was abhorrent and flies in the face of the tenets of the Constitution. Given that the said police officers did not at any point isolate or even separate the "unarmed" protesters from "armed" protesters. Instead, they aided in intensifying the violence.
Sadly, the action of the police officers was emboldened by the manner in which Inspector General of Police (IG) Japhet Koome misread the constitutional provisions, by declaring the Azimio's protests unlawful.
The IG must be reminded the National Police Service is not a private property or an instrument of a governing regime. But an independent constitutional body vested by the people of Kenya through the Constitution with the mandates to protect their lives and property without discrimination or bias.
The IG and police officers must understand the wording and content of article 37 of the Constitution from a historical context, where Kenyans, in their quest for a responsive, accountable and democratic society, enacted the 2010 Constitution as a response to past injustices and marginalisation.
With respect to article 245(2) ((b), of the Constitution, the IG must always perform independently within the constraints of the Constitution. Thus, any attempt to introduce or invoke extra-legal powers outside the scrutiny of the Constitution, directly or indirectly must be declared inconsequential by the court of law.
The writer is an advocate of the High Court and a member of the East Africa Law Society
Related Topics