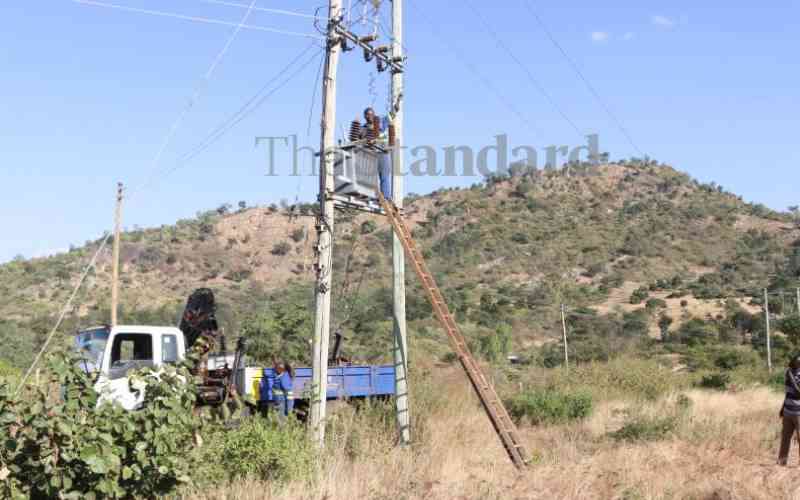 Energy is essential to human life and a propeller of economic growth and social prosperity. It is also an increasingly emotive subject as seen in the wave of protests globally over rising energy prices. In fact, energy is now considered a basic right the violation of which can send people to the streets sparking social and political unrest. It has happened in countries like Kazakhstan, Italy, France, Sri Lanka, Lebanon, Venezuela, South Africa and Spain.
This is why we must prioritise energy security as a critical national goal. The International Energy Agency defines energy security as the "uninterrupted availability of energy supply at an affordable price." Some experts have even coined the "Four A's" of energy security, namely, availability, affordability, accessibility and acceptability. The last A (acceptability) signifies the growing emphasis on environmentally friendly energy sources like geothermal, wind and solar.
Low-income households bear the brunt of spiralling energy costs since they have to spend more on electricity at the expense of food and other essential commodities. Kenyans feel cheated whenever they buy electricity tokens since a bigger chunk of the cash spent goes toward fuel costs and extraneous levies, leaving them with little value in terms of actual kilowatts.
To add insult to injury, Kenya Power recently had the audacity to propose a hike in electricity tariffs at a time many households were already stressed by the high cost of energy. We need interventions to cushion households and businesses from higher power bills that are fuelling prices of essential goods like flour, cooking oil and other household necessities, further impoverishing low-income families. The same applies to fuel used in transportation. Pump prices remain high locally partly due to the ongoing crisis in Ukraine. This has seen transportation expenses increase significantly.
In fact, some countries have spiralled into turmoil owing to escalating energy bills. Only last September, angry citizens in cities across Italy burned their electricity bills in protest against tariff hikes. Security experts have cautioned against what they describe as a global wave of protests over food, fuel and cost of living. Some estimates indicate over 1,000 such protests took place across 148 countries last year alone, most of them in Europe. Energy affordability has morphed into a major political crisis across continents. Fuel riots in Kazakhstan claimed over 200 lives. Protestors are increasingly demanding action for violation of what they call their right to affordable energy. Globally, energy security is increasingly recognised as a vital component of national security. Food and energy protests have in some cases been the trigger for broader political and social unrest.
To make Kenya an energy-secure nation, and avert such dire scenarios, we must urgently address the following three priority areas. First, we need to revisit the Power Purchase Agreements (PPA) between Kenya Power and various independent power suppliers as a major factor driving up electricity prices. What became of the report by the presidential task force on PPA review?
Second, we must sustain investment in renewable energy so as to diversify our energy mix. Kenya is on track with this, but we still have an estimated 10,000 Megawatts of untapped geothermal potential. This would help bring down the cost of power and improve reliability of electricity supply and mitigate climate change impacts.
Third, securing our energy infrastructure and addressing threats to the national power grid including vandalism and potential cyber and terrorist attacks. There is also the issue of the ageing transmission and distribution system which requires greater attention to reduce incidence of grid failure. The unveiling of the energy police unit manned by more than 300 officers is a good step toward strengthening the country's critical infrastructure policing capability.
In addition to reforming Kenya Power and other key energy sector institutions, let us focus on the bigger picture of making the country more energy sufficient and secure.
Mr Murumba is the CEO, Impulso Kenya Limited
Related Topics