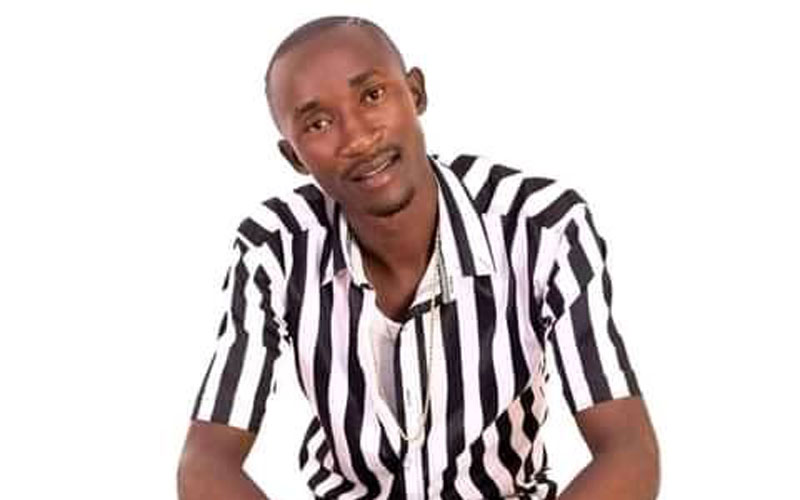 Ohangla lovers are mourning following the demise of one of the fastest rising stars, Philip Omondi popularly known as Ndogo Jaraha, and three members of his band.
The musician and members of his band died at the weekend following a grisly road accident involving their personal car and a bus at Kijabe, along the Nairobi-Kisumu road.
Yesterday, a somber mood engulfed Obunga slums in Kisumu where the Jaraha lived as relatives, friends, and fans struggled to come to terms with their demise.
The residents and music lovers paid tribute to Jaraha saying his death came as a shocker to them and described it as devastating.
Antony Opiyo, a neighbour, said locals had been waiting for the musician to perform the same day he died at a nightclub in Kisumu only to learn about his death.
Prior to the accident, Jaraha and his band had performed at a nightclub in Nairobi and were on their way back to Kisumu before the incident occurred.
"We have lost talented musicians and it is really unfortunate," said Opiyo.
The entertainment fraternity including Luo Ohangla artists joined fans to mourn their fallen colleague and members of his band.
Wuod Fibi, one of the popular Ohangla artists said the entertainment industry has lost a promising star.
"We have lost Ndogo Jaraha a promising Ohangla artist through a road accident on his way back to Kisumu," he said.
Prince Inda, another artist described the demise of their colleague and members of his band as a big blow to the music industry.
"This is a big blow to the Luo Musicians as we will from today miss a great talent in our midst," he said.
Other members of the band who perished include two keyboardists and a shaker.
The demise has brought back the sad memories of a 2016 incident where nine members of another band perished after a boat they were travelling in capsized in Lake Victoria.
The boat was ferrying members of the popular Extra Young Ohangla band to Ndeda Island for a performance before the incident happened.
Related Topics