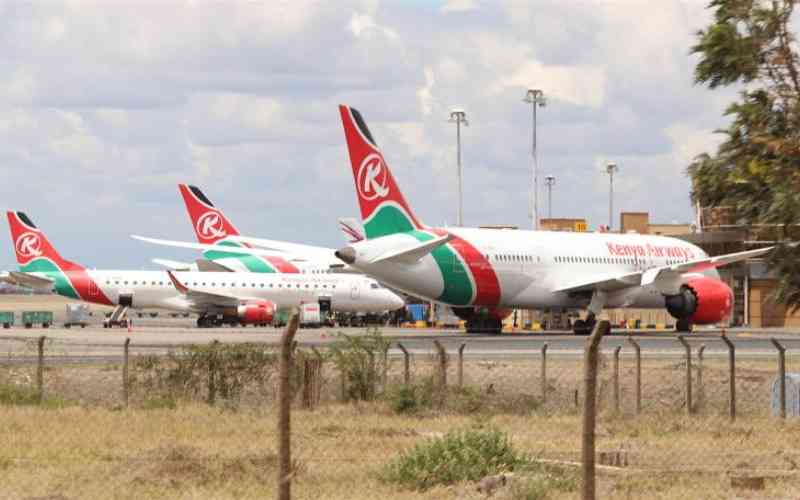 The Kenya Airports Authority (KAA) on Wednesday clarified that an incident which had earlier been reported at the Jomo Kenyatta International Airport (JKIA), was a drill.
Through a statement, KAA said the exercise was a simulation of an aircraft that had crashed at the airport while overflying Nairobi and was part of the authority's commitment to enhanced airport emergency response.
"The primary objective of this exercise was to test and evaluate the efficiency and effectiveness of the airport's emergency response procedures, coordination among various agencies and the readiness of the airport's personnel.
"KAA would like to assure the public that this incident was entirely simulated and did not pose any real danger to passengers, crew members or airport operations," read the statement in part.
KAA Managing Director Alex Gitari also expressed his satisfaction with the exercise saying drills are critical in their commitment towards safe air travel.
"I commend the efforts of all the personnel involved in this exercise for their professionalism and dedication," he said.
Earlier, KAA had sent out a tweet saying an aircraft overflying Nairobi had encountered an 'incident' and rescue operations were underway.
Kenyans online were quick to share the information as they sought to find out more about the supposed accident and whether there were any causalities.
The subsequent tweet saying it was a drill drew the attention of KOT who were quick to bash them for causing unnecessary panic.
Who authorised first presser release because it had contra opinion ??
— @esther
[email protected]
(@mburue446)
May 31, 2023
Lol you said it was a drill and not an incident?
— ? ????_???.  (@Sheariah_S)
May 31, 2023
Mnachokitafuta!
— Macdonah ?? (@Macdonaldkioko)
May 31, 2023
Mmeshtua sana
— Nyakwar (@nyakwar_pesa)
May 31, 2023
Related Topics