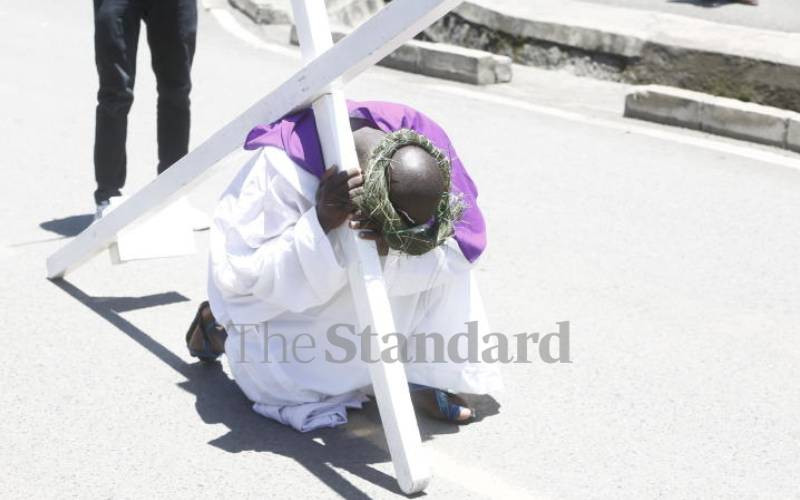 On the day Jesus Christ died on the cross, many Kenyans were on Good Friday in a sombre mood not only because of this commemoration but also a sad realisation they have nothing to celebrate his rising from the dead, three days later.
For Easter festivities come with pomp, carefree spending, like during Christmas, often the mark of the weekend's success. People travel to the countryside in their numbers, relatives meet over barbecue for the first time since New Year and beaches and other enjoyment places teem with profligate merrymakers.
But these are difficult times for Kenyans, who have seen inflation soar since the same period last year, and whose earnings have either remained stagnant or have been suppressed. Some have lost jobs as a number of companies, in the second half of 2022, announced massive redundancies.
Dennis Naibei, a civil engineer who works in Kilifi County, would have loved to visit his people in Bungoma.
But the fares are too high, he says. With the additional costs of buying goodies for family and maybe a few long-lost friends, it would be unbearable for him.
Mr Naibei will travel to Nairobi instead, now that Easter would not quite feel like the holiday it is if celebrated away from family and friends. Here, he will meet a friend and convince himself it was enough.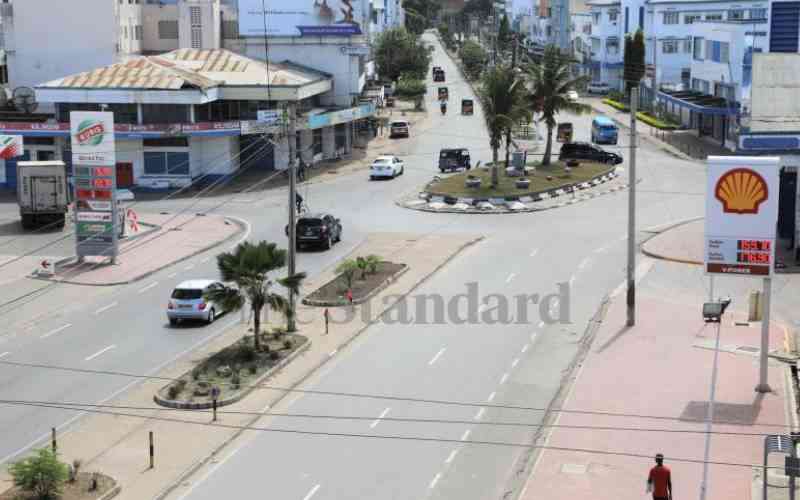 "The fare could be the same as last year's but it is harder to come across money in 2023," he says. "It is harder to come across jobs. In Kenya every time there's an election, during that last year just before the election people usually have a lot of money. Guess it's because a lot is in circulation. But immediately after elections money is hard to get."
Seeming to make reference to the recent spate of anti-government protests over the cost of living (which have been stopped awaiting a resolution between government and opposition), he says that the high cost of living hurts everyone, "those who voted for (President William) Ruto and those who voted for (opposition leader) Raila Odinga", now that he supports Dr Ruto.
His fears are well founded.
A spot check at a few retail shops showed that the price of basic commodities had increased since April last year.
Key food products that make dinner tables spot the Easter look could be out of many Kenyans' reach.
In a Hunters' Kasarani minimart, the price of nearly all of these most sought after food commodities has seen a significant rise within a year.
The price of a bale of 2kg Raha maize flour, which cost Sh2,710 last year April, has jumped to Sh2,950.
A bale of 2kg Ajab wheat flour cost Sh2,220 then and pretty much remained stagnant at Sh2,200 this year.
A five-litre bottle of Rina cooking oil cost Sh4,408 then and has seen an increase of more than Sh350 in a year to Sh4,750. A batch of 2kg Kabras sugar, which contains 10 packets, cost Sh2,700 around Easter last year and now goes for Sh3,000.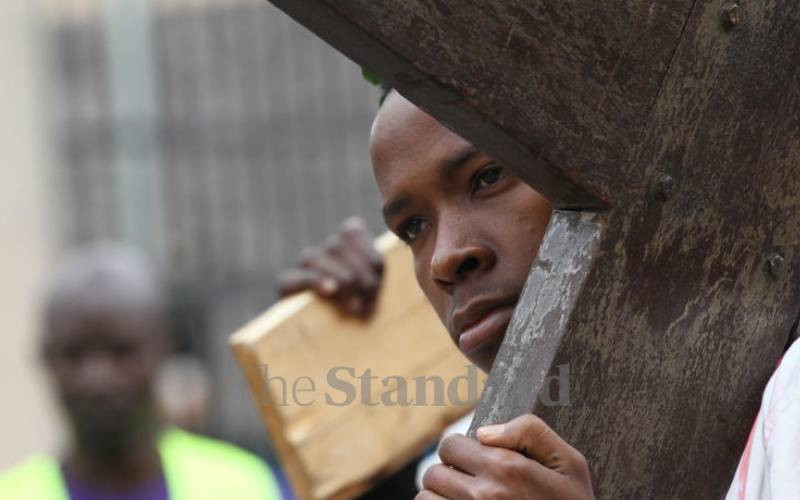 And Sindano rice, which cost Sh100 a kilo during the Easter holiday last year, now goes for Sh115. A 500g sachet of Brookside milk cost Sh60 then and now goes for Sh65.
After two rather uneventful Easter holidays- the 2020 and 2021 ones during which a marauding Covid-19 prevented social gathering and merrymaking- 2022 was an eagerly awaited year.
And yet the prices were higher than before Covid-19 in 2022, with inflation hitting 6.47 per cent in April that year, the highest it was reaching since September 2021 (6.91 per cent).
Suppressed supply chains, following closure of industries in key manufacturing countries such as China, and logistical complications, alongside closure of international skies which, for a net importer like Kenya were doubly punitive, meant a rapid increase of commodity prices.
The pandemic has been followed by Russia's attack of Ukraine, which has lasted over a year, a devastating drought that left over 5 million Kenyans in need of immediate food aid according to National Drought Management Authority (NDMA) and increased food inflation, and lately unease over demonstrations meant to agitate for lower cost of living and a revisit of the 2022 presidential elections results.
Inflation is, as of March 2023, at 9.19 per cent, a bit lower than February's 9.23 per cent, according to the Central Bank of Kenya (CBK), but still higher than the preferred range.
Kenya has experienced a sickening dollar shortage, which has further contributed to rising cost of living due to shortage, and high cost, of imports.
The CBK average indicative rate as of April 5, 2023 was Sh132.9 against the US dollar. On April 5, 2022, it was at Sh115.1.
Speculations are that the dollar has cost as much as Sh160 in black markets in recent weeks, putting importers, who need a lot of dollars, at the mercy of unforgiving forex traders.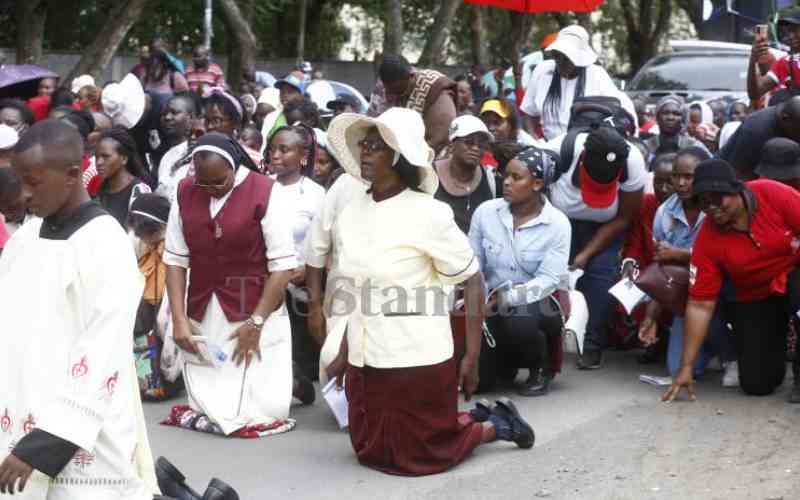 This festive season, which, like Christmas, experiences high expenditures, could be some way quieter than last year's.
A stock controller- in charge of analysing and recording products being bought- in one of the biggest hotels in Nairobi, who spoke to us in confidence because they are not authorised to speak to the media, told us the hotel is worried numbers of bookings are "significantly lower" than last year's.
Ahead of Easter holidays, guests flock to the hotel and rooms are fully booked, with conference halls also fully occupied around the festivities.
While the hotel's prices have been rising with time amid higher costs of providing goods and services by what the stock controller calls "considerable margins", customers were expected to adapt and keep booking in their numbers. It has not been so.
The hotel has had to pay more for goods such as a kilo of goat meat which, by the time of going to press, was going for Sh500, up from Sh450 last year.
It buys a bag of potatoes for Sh6,700, a whopping 40 per cent increase from the Sh4,800 the bag cost just a year ago.
Broiler chicken now goes for Sh450, up from Sh380 in April 2022.
"The drinks are also quite expensive: 1 crate of soda has gone up from Sh680 to Sh780," she says.
"A crate of White Cap Lager costs Sh4,446, up from Sh4,075 last year. Red Bull (a can) now costs Sh172; it was Sh148 last year."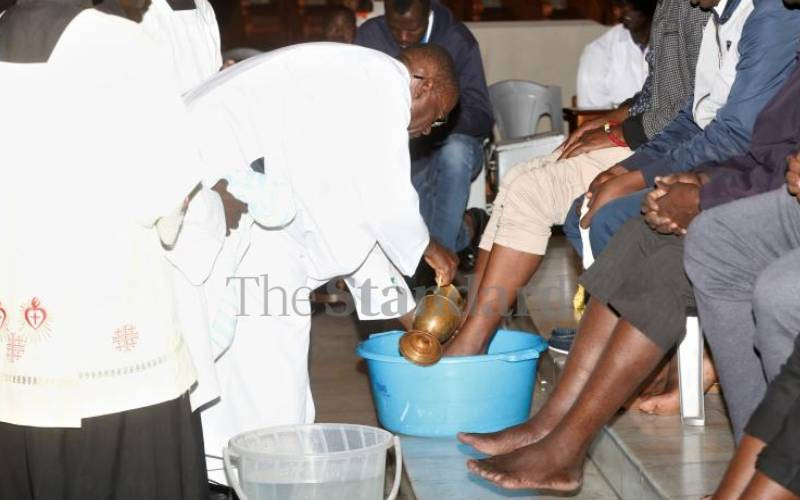 700ml Jack Daniel's has gone up from Sh2,862 to Sh3,149 within a year. And one packet of Delmonte juice, which was at Sh198 last year, now costs Sh215.
"It's a bigger struggle for us, and for customers, because the higher prices mean less purchases, less business. Neither of us is happy," she says.
But the numbers still make for a happier reporting for hotels which, during and shortly after Covid-19, were in a quagmire, some sinking for good.
A running complaint is that wages and salaries for many remain low, and unemployment still at high numbers, which means that increasing prices of products is a double whammy for such Kenyans.
However, a bigger enrolment of youth in gainful employment, or training, seen in the last few months of 2022 could improve the situation in a country whose majority population is youthful.
The Kenya National Bureau of Statistics (KNBS) Quarterly Labour Force Report for the last quarter of 2022 showed that Youth Not in Education, Employment or Training (NEET) reduced by 2.5 per cent from the last quarter of 2021.
"The percentage of youth in NEET was recorded at 19 per cent in quarter 4 of 2022, a 1.3 percentage decrease from the level recorded in the previous quarter. Youth aged 20 – 24 years continued to record the highest percentage of persons in NEET at 27.5 per cent."
Labour participation across age cohorts also increased as unemployment reduced from 5.6 per cent in the last quarter of 2021 compared to 4.9 per cent in the last quarter of 2022, the report noted.
It could be a slow, sad Easter for Kenyans who will be hoping that as Christ finally rises, the cost of living will go the other way.
Related Topics