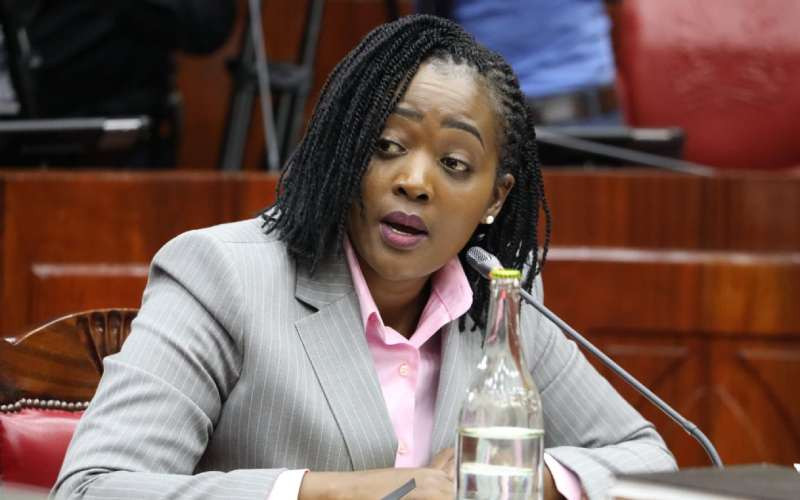 The Ministry of Environment, Climate Change, and Forestry wants the public to submit their input on the proposed amendment of the Climate Change Bill, 2023.
Through a public notice dated Monday, March 27, Environment CS Soipan Tuya said the bill seeks to approve the 2016 Climate Change Act.
This proposed Bill will be embracing natural-based solutions to restore and manage societal challenges that affect climate change, human health, food, and water security.
"Nature-based solutions mean actions to protect, sustainably manage, or restore natural ecosystems, that address societal challenges such as climate change, human health, food and water security, and disaster risk reduction effectively and adaptively, simultaneously providing human well-being and biodiversity benefits," the notice reads in part.
"The notice also seeks to reduce emissions from deforestations and forest degradation and enhance forest carbon stock at national and sub-national levels,".
Through this bill, the public and private sectors will jointly participate in the implementation of the non-market approach to create opportunities for both sectors.
"Reduced Emissions from Deforestation and Forest Degradation (REDD+)" means activities in the forest sector that reduces greenhouse gas emissions from deforestation and forest degradation, as well as the sustainable management of forests and the conservation and enhancement of forest carbon stocks at national and sub-national levels
"Non-market approaches" means approaches that aim at promoting mitigation and adaptation ambition; enhancing public and private sector participation in the implementation of nationally determined contributions; and enabling opportunities for coordination across instruments and relevant institutional arrangements"
The 2023 Act will also allow public and private entities to engage in carbon markets.
"Carbon market means mechanisms that enable and allows public and private entities to transfer and transact emission reduction units, mitigation outcomes or offsets generated through carbon initiatives, programs, and projects," the bill read.
The Ministry issued a deadline of May 26 for the public participation. Thereafter, a virtual public meeting will be held between May 10, and May 24, 2023.
Related Topics