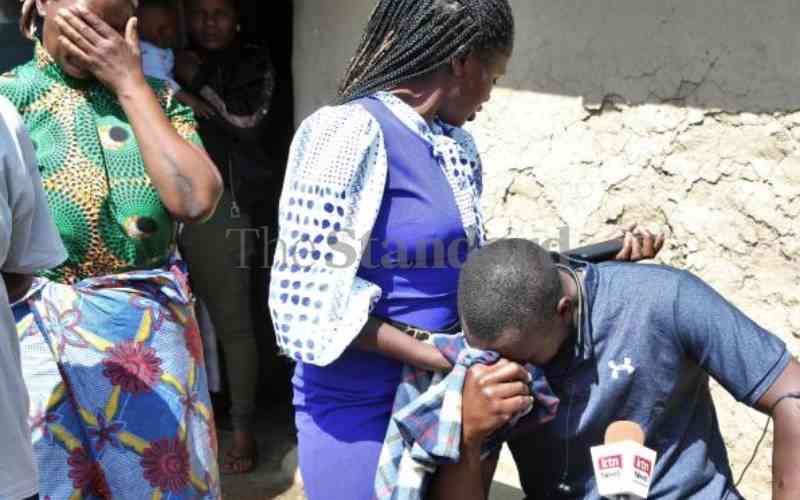 Kenyan embassy in Riyadh, Saudi Arabia, will help bring back the body of a woman who died four months ago.
Jackson Karanja Tuesday said officials from the embassy contacted him, saying that the body of his wife Hannah Njeri would arrive on Friday.
"After a long wait in agony, I now have hope that I can finally give my wife a befitting sendoff," said Karanja.
Njeri travelled in August last year for a job a domestic worker. Relatives say the 26-year-old had complained of mistreatment by her first employer, who handed her to another in an unclear deal.
"It has been a long journey since she revealed her suffering at the hands of her employer. She always contacted me asking for help to get back to the country but I had no means," said Karanja.
Matters took a different turn after a recruiting agency that linked her to the job allegedly closed shop, with another agent opening a similar business at the same premises in Nairobi.
"I lost contact with her in the last week of August. In our last conversation, she told me she had been taken to a deportation centre where she and others were waiting to return home," said Karanja.
Kenyans who reached out to the family claim Njeri died after she fell from a top floor at the deportation center.
"It was not clear whether she and others were escaping from the centre or she was pushed over by someone. We are yet to find out but either way, it is a pain that we lost her," said the husband.
Related Topics