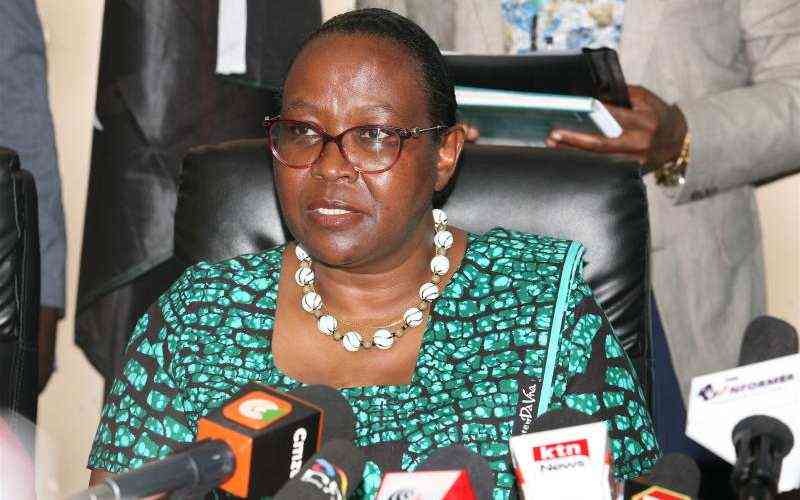 The Independent Policing and Oversight Authority (IPOA) says some police officers are not cooperating during investigations of police malpractices.
This is according to a statement made by IPOA Chairperson, Anne Makori, on Monday afternoon.
In the statement, Makori says the authority will resolve to other ways of ensuring individual officers cooperate during the investigation process.
"IPOA continues to face challenges of non-cooperation by some members of the NPS. In view of this, the Authority wishes to affirm that it will invoke the provisions of section 31 of the IPOA Act," Makori statement reads in part.
"Further, in instances where it is evidenced, the Authority will invoke individual or command responsibility to ensure accountability," she adds.
Moreover, IPOA has reiterated that it was still undertaking investigations into 112 victims of alleged enforced disappearances.
According to the chairperson, IPOA is also looking into the disappearance of two Indian nationals and their driver, under unclear circumstances.
The police have been implicated in the matter.
"IPOA is undertaking independent investigations into the supposed involvement of the DCI-Special Service Unit (SSU) in the disappearance of Zulfiqar Ahmed Khan, Zaid Sami Kidwai, both Indian nationals and their Kenyan driver Nicodemus Mwania in July 2022 in Nairobi. IPOA will, as a matter of priority, make appropriate recommendations," she added.
IPOA statement came hours after a senior Pakistani journalist Arshad Sharif was fatally shot on Magadi-Nairobi highway in Kajiado County.
Sharif was an award-winning journalist, who was felled on the night of Sunday, October 23, under unclear circumstances.
Police say it was a case of mistaken identity after the vehicle he was travelling in failed to stop at a roadblock mounted in the area.
At the same time, four police officers were arraigned this morning in connection with the July 24, 2022 disappearance of two Indian nationals and a Kenyan, their driver.
The missing persons were abducted on Mombasa Road near Ole Sereni Hotel and driven away in a vehicle that did not have registration plates.
The Indian nationals are said to have been in the country as part of President William Ruto's IT team ahead of the August 9, 2022 General Election.
It is suspected that officers of the Special Service Unit, which has since been disbanded, were responsible for the abduction of the Indian nationals.
They were Mohamed Zaid and Ahmad Khan, and the Kenyan man identified as Nicodemus Mwania.
The four suspects are a Chief Inspector of Police and three Police Constables.
Related Topics