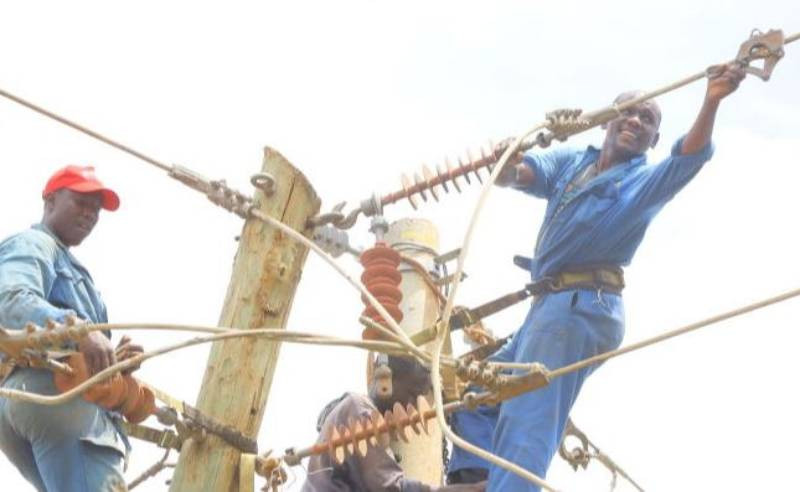 Kitengela and its environs will on Sunday, September 25 experience power interruption for eight hours from 9 am to 5pm.
The Kenya Power, in a statement on Friday, September 23, said the interruption will enable the reinstallation of a repaired substation.
The company said the completion of repair works on the EPZ substation will boost stability of the electricity supply to the EPZ industries.
"Following completion of repair works, the substation will be commissioned on Sunday, September 25, 2022.The commissioning exercise will involve a shutdown of electricity supply to Kitengela and its environs for eight hours to allow for the reconnection of all the customers back to the EPZ substation," the company's acting Managing Director, Geoffrey Muli, said in a statement.
He said the commissioning was a major milestone towards stabilising the supply of electricity in the area.
"We apologise to our customers for the inconvenience they will experience as a result of the shutdown which is necessary to facilitate the commissioning," he added.
He said plans were underway to construct a power line linking the EPZ substation to the Lukenya substation to provide alternative source of electricity supply.
Power interruption in Kitengela comes barely a week after Kenya Power said several parts of the country including Nairobi, Kajiado, Migori and Kilifi would experience power outage over seven days.
The company said this would allow maintenance and upgrade of power lines so that more customers can be connected to the national grid.
It said the interruption will also facilitate replacement of power lines destroyed during construction of roads.
On Sunday, September 18, areas on Enterprise Road, Nairobi and parts of Migori County, including Omboo area, experienced shortage between 10am and 4pm.
On Monday, September 19, parts of Kisumu County such as Kasongo and Ombeyi and parts of Nyamira County including Mogeni Tea Factory, Sanganyi and Ngoina experienced electricity interruption between 9am and 3pm. Also affected on this date were Maua, Laare, Garbatulla, Kinoru, Magundu, Mpuri, Kirogine and Katheri areas in Meru County.
Related Topics