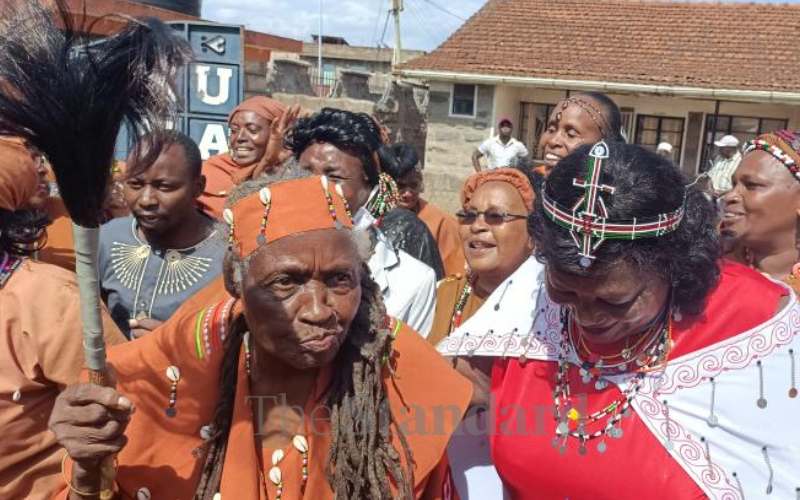 The dreadlocks dropped one by one as the sharp scissor made its way through her hair.
Field Marshal Muthoni Wa Kirima's dreadlocks represented her connection to Kenya's freedom and her rejection of colonisation.
The shaving brought back memories of the struggle for independence.
The field marshal said the signature dreadlocks that flowed past her waist were a valuable reminder of her sacrifice for the country even after Kenya gained independence in 1963.
The locks that she has had since 1952 were shaved on Saturday by founding father Jomo Kenyatta's wife Mama Ngina as per Ms Muthoni's wishes.
It signified that Kenya was truly free.
The cut locks were collected, wrapped in the Kenyan flag and placed in an African basket which was then handed over to Ms Muthoni.
The freedom fighter is among a handful of women who have had a significant impact on the struggle for independence. She was the only woman to rise to the rank of field marshal in the Mau Mau war and has remained a matriarch and symbol of resilience in the precolonial era.
The dreadlocks were a trademark of the Mau Mau fighters. They were a part of Ms Muthoni's identity for decades. When she first met President Kenyatta, she used her dreadlocks to convince him that she had been in hiding, fighting alongside the Mau Mau.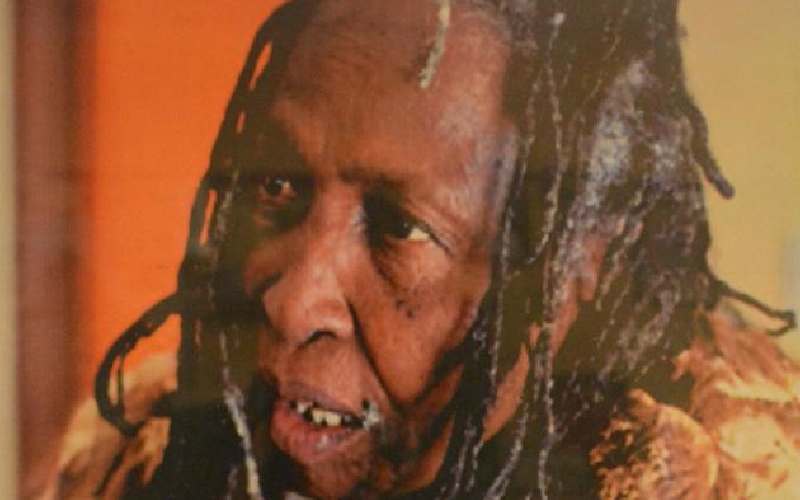 But in what could only be described as a historical event, the great fighter allowed Kenya's former First Lady Mama Ngina to shave her hair in the presence of elders and her family.
Mama Ngina said the ageing fighter had asked the surviving freedom fighters to come and witness her shaving. She had vowed the hair would never be cut until Kenya was truly free.
"There is a lot of pain and hurt symbolised in her hair. It stands for sacrifices. She reached out to us, the remnants of the struggle, to come to witness this ceremony."
Mama Ngina said she had been requested by the freedom fighter to be present.
"We must remind the future generations of Kenyans about Ms Muthoni's love and sacrifice for her country, even as we shave her hair. Let her remain respected for what she has done."
Mama Ngina said Kenya would not have gained self-rule if it wasn't for the cooperation and love for the country that fighters like Ms Muthoni showed. The field marshal and many others were imprisoned for their fight for independence.
"If warriors like field marshal Muthoni did not fight for it, while others like us were imprisoned in Kamiti for years, we would not have gained independence."
Fight for freedom
Mama Ngina described her experience at Kamiti Prison where she and other women were held during the height of the fight for independence.
"We sacrificed for our children and our nation and we must remind the younger generation about their rich history and contribution to our independence."
She recalled that at Kamiti they were subjected to hard labour and humiliating chores to break their spirit.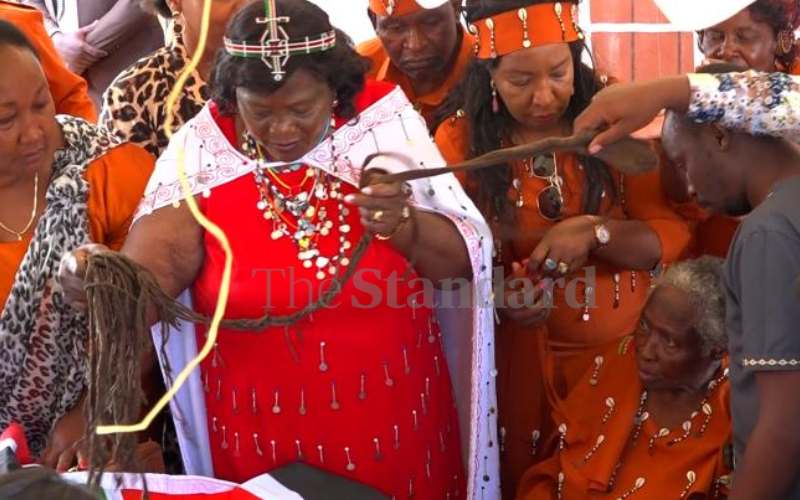 "Let the youth know they are valued, stop the self-loathing and self-destructive behaviour, insulting their elders and forgetting their history," Mama Ngina said.
The former First Lady promised that Ms Muthoni's grandchildren would be educated by the Kenyatta Trust.
At the ceremony held at her Nyeri home, Ms Muthoni, 91, was praised and showered with gifts from her adopted children, grandchildren, Mau Mau veterans as well as Mama Ngina.
After guests had gathered in her compound she emerged from her house. She spoke to her guests about the struggle for independence and the sacrifices she and her comrades made. She broke into a Kikuyu folk song about love for family and equally sharing what little is available.
Mau Mau struggle
"What has stopped us from loving each other, yet our parents loved us to the point of being willing to sacrifice their lives?" Ms Muthoni said. She said the community is divided and needed members to forgive each other as the freedom fighters forgave those who tried to kill them.
"I have forgiven those who were hunting us down in the Mau Mau struggle because it was a time of war. We fought and won our freedom. Now we all enjoy what we sacrificed for."
Ms Muthoni continued: "We are one people, and if we cultivate peace, for the sake of our children, they will grow up in a nation that knows how to live and work with each other."
The field marshal joined the struggle for independence at the age of 20.
At the time women supported the men by risking their lives as spies and offering to carry food and information to the Mau Mau fighters hiding in forests.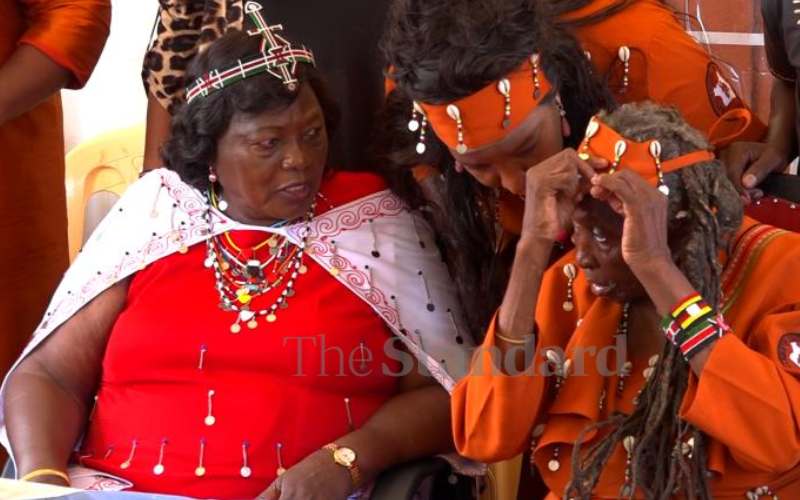 She says she suffered severe beatings and torture at the hands of the home guards. But despite the threats, she went on to recruit her husband Mr Mutungi into the Mau Mau and he would later face the wrath of her actions from the same guards.
Ms Muthoni later went into the forest to join the men in the war, fearlessly executing raids against colonialists. She attracted the attention of Mau Mau General Dedan Kimathi, who made her the only female field marshal.
The late Kimathi nicknamed Muthoni "Weaver Bird" due to her ability to weave brilliant strategies.
Ms Muthoni sacrificed motherhood for the struggle and has often described Kenya as her only child.
Related Topics