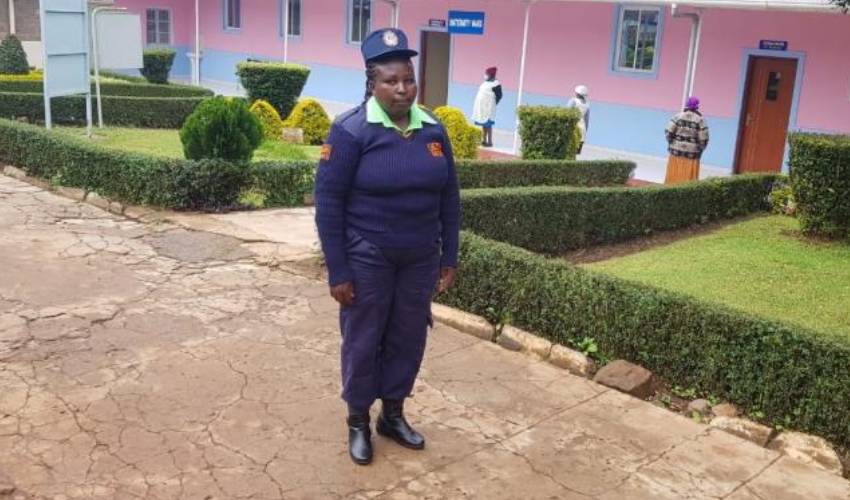 A Kenyan security guard, who doubled up as an operating theatre assistant has been listed as a heroine of health, for following her dreams against all odds.
Jane Kubai, 27, was listed among the world's Heroines of Health, 2021 for her efforts in tackling fears about Covid-19 vaccines.
She was listed by Beyond Applause Health Heroines of Health 2021, celebrating exceptional female leadership and campaigning for gender equity.
The awards are aimed at building a community of inspirational change-makers from across the world who are recognised for their outstanding contributions.
"From this year's awardees you will hear stories of personal triumph, of relentless commitment to decent and respectful care, and above all, of dedication to strive for better for the people they serve," said Dr Roopa Dhatt Executive Director and Co-Founder, Women in Global Health.
At the tender age of 11 years, Kubai ran away from her home after she was forced to drop out of school and undergo Female Genital Mutation (FGM), which would see her married off.
She was rescued by a priest who secured her a job as a house help.
"I told him I wanted to go back to school and achieve my dream to become a doctor, so he sponsored me until I reached secondary school," recalled Kubai.
But after a few years, she dropped out of school, to secure employment so that she would support her elderly parents and siblings.
Even after dropping out of school, Kubai did not give up her dream.
The Standard met her at Consolata Hospital Mathari in Nyeri, where she worked as a security guard by day and operating theatre assistant at night.
In an earlier interview, she told The Standard that she was determined to learn as much as possible from her colleagues and seniors, in order to transition fully from guarding the gates to guarding patient's life during surgery.
Working for five years as a security guard at the hospital, her empathy and intelligence shone through.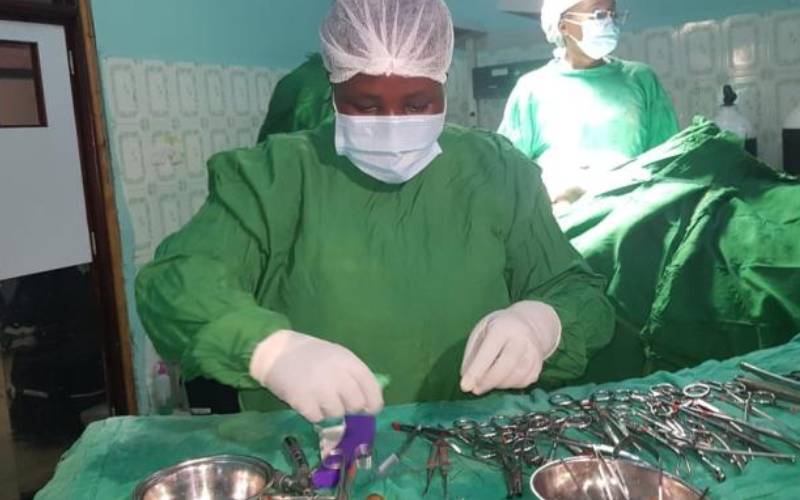 Kubai began to educate communities and patients on how to prevent Covid-19, tackling fears about the vaccine and giving them life-saving information.
She took a Basic Life Support certificate and during her lunch break started working in the wards.
"But I was most interested in theatre," she said. "I wanted to care for the patients after their operations." With her savings, she became a part-time student at Sister Leonella Consolata Medical College to pursue a certificate course.
Kubai told The Standard that she was inspired to undertake the course by her son who gets excited whenever he sees her in a white coat.
"I look at how excited my son is whenever I am wearing my white coat which has also inspired his ambition of becoming a doctor one day, because he thinks that I am a doctor," narrated Kubai.
Fully equipped with skills and knowledge, she graduated and now works at Rongai Sub County Hospital in Nakuru, as a theatre assistant but she still aims to continue with education so that she can achieve her lifelong dream and become a surgeon.
Dr Dhatt emphasised the need to celebrate the achievement and leadership of women in health, and called on decisive action for gender equity in global health.
"I would like to applaud all women health workers across the world who have grappled with the most challenging of obstacles in recent times to bring health to their communities," she applauded.
"Women in Global Health stands with you. We will continue to advocate for a new, gender-equal social contract for women in the health and care sector until it becomes a reality."
Heroines of Health Awards launched in 2017 and recognises exceptional female leadership in health. This year's award was sponsored by Johnson & Johnson Foundation and The United Nations Foundation.
Related Topics