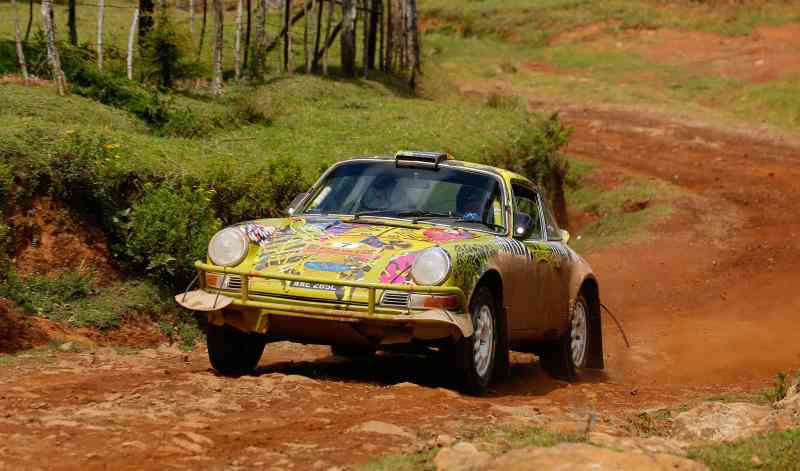 World Champions Miki Biasion and Petter Solberg will be the star attractions at next year's East African Safari Classic Rally.
Biasion, the revered back-to-back world rally champion in 1988 and 1989, was among the special guests at the just concluded East African Mini Classic in Eldoret where Dutchman Remon Vos emerged victorious.
Biasion will be returning to the iconic Kenyan gravel as a race driver after a 32-year hiatus since retiring in his last two WRC Safaris in Kenya in 1990 (engine) and 1991 (accident).
Solberg, on the other hand, will be back in the country for the world's toughest classic event after two decades, since his retiring from the 2003 WRC Safari Rally Kenya.
Solberg is the 2003 World Rally Champion whose son has participated in the last two WRC Safaris in 2021 and 2022 for Hyundai World Rally Team.
Solberg made his debut in the WRC in 1998 and was signed by the Ford factory team in 1999.
The following year, Solberg started his successful partnership with the Subaru World Rally Team.
With the Subaru works team, Solberg finished runner-up to Marcus Grönholm in 2002 and then became the first Norwegian to win the drivers' world title in 2003. In the following two season, he finished runner-up to Sébastien Loeb.
Following Subaru's withdrawal from the WRC at the end of the 2008 period, Solberg secured private backing to start the Petter Solberg World Rally Team and competed with a Citroën Xsara WRC, a Citroën C4 WRC and a Citroën DS3 WRC.
Biasion came to prominence in the early 1980s, winning both the Italian and European Rally Championships in 1983, driving a Lancia 037. He began competing in 1979, in an Opel Kadett GT/E.
East African Safari Classic Rally chairman Joey Ghose confirmed the entries of the two legends, adding that their return will add the much-needed zest to the main Safari Classic.
Ghose also confirmed the return of multiple Kenya motorcycle champion and retired rally driver Steve Anthony, who piloted the Zero Car at the just concluded Mini Classic.
Related Topics