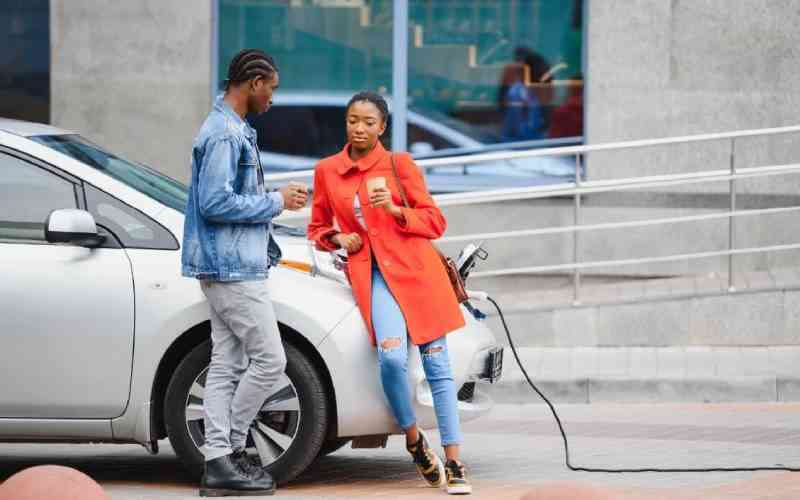 Sponsored by Autochek Africa
The automotive industry is witnessing a significant surge in the adoption of autonomous and electric vehicles (EVs) worldwide. At the end of 2020, there were already ten million electric cars on roads globally, indicating rapid growth despite a downturn in overall car sales.
This trend is expected to continue, and experts predict there could be up to 230 million EVs in use globally by 2030 if governments implement stronger policies to achieve climate objectives. The private sector's involvement, especially in transitioning to electric fleets and lease cars, will play a vital role in driving this transformation.
In Kenya, the adoption of EVs is picking up pace, and recent figures from the National Transport and Safety Authority (NTSA) report reveal an impressive 108 per cent increase in EV sales during the 2022-2023 financial year. This remarkable growth translated to an 8.3 per cent market share of new vehicle sales, signifying a growing interest in electric vehicles among Kenyan consumers. It aligns with global projections that anticipate 30 per cent of worldwide passenger vehicle sales to be fully electric by 2030.
One of the key factors driving the popularity of electric vehicles in Kenya is the declining prices of EVs. Reports suggest that EV prices are dropping, and they are expected to achieve price parity with internal combustion engine (ICE) vehicles before 2025. This affordability will likely attract more Kenyan consumers to consider electric vehicles as a viable and eco-friendly alternative to conventional gasoline-powered cars.
Victor Magaki, East Africa Regional HR Manager at Autochek, emphasizes the transformative potential of electric and autonomous vehicles in Kenya, stating, "The growth of electric and autonomous vehicles in Kenya represents a remarkable opportunity to revolutionize our transportation sector. By embracing sustainable mobility and investing in innovative technologies, we can create a greener future while enhancing convenience and efficiency. It is crucial for all stakeholders to work together to drive this positive change and establish Kenya as a leader in electric mobility."
However, to ensure a seamless transition to electric mobility, several critical areas require further research and attention. Battery life is a crucial aspect that demands thorough investigation to optimize efficiency and lifespan. Exploring secondary usage options for batteries after their service in vehicles can contribute to sustainability efforts.
Moreover, understanding the effects of temperature on battery performance and the impact of chargers on the power system is vital for establishing reliable charging infrastructure. Safeguarding against potential vandalism of chargers and batteries through robust security measures is also essential. Additionally, research on lithium cell technology and its interaction with topography will enhance overall EV performance in Kenya.
Alongside the growth of electric vehicles, the increasing popularity of internet-connected vehicles is another significant trend in the automotive sector. As per McKinsey's research, 12 per cent of new cars sold today feature embedded connectivity, and a substantial 40 per cent of consumers are willing to switch to brands offering superior technological advancements. Embracing innovative technologies is crucial for businesses in Kenya's automotive sector to cater to the demands of tech-savvy consumers and keep up with the rapid pace of change.
To capitalize on the opportunity presented by the growth of electric and autonomous vehicles in Kenya, collaboration between the government, private sector, and research institutions is essential. Stronger policies and incentives from the government can further accelerate EV adoption, while private companies can play a pivotal role in transitioning their fleets to electric and offering electric vehicle leasing options. In-depth research in various areas of electric mobility will provide valuable insights for effective strategies and infrastructure development.
The growth of electric and autonomous vehicles in Kenya not only offers an opportunity to contribute to a cleaner and greener future but also to establish the country as a leader in sustainable transportation. By learning from the experiences of other nations, addressing critical research areas, and embracing technological advancements, Kenya can position itself at the forefront of the electric mobility revolution. Through strategic collaborations and forward-thinking initiatives, Kenya can foster innovation, drive economic growth, and make a positive impact on the global transportation landscape.
To see the latest electric cars, buses and heavy machinery in Kenya, visit the upcoming motor show at KICC from July 20th to 23rd.
Related Topics