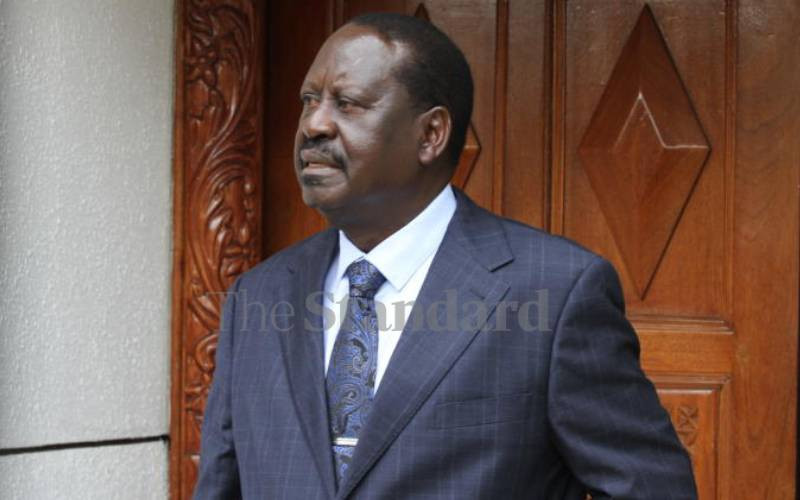 Raila Odinga and some of his 1990s Young Turk peers have made it hard for successive governments to trust him with power.
Not because he is not fit, but we know that a person becomes president once the Independent Electoral and Boundaries Commission's (IEBC) presidential returning officer (the IEBC chairperson) declares them winners.
However, in most cases, the opposition leader makes some moves that are politically correct for the present, but which ruin his prospects for the top seat. One such strategy that Raila has been using since 1997 is refusing to accept the legitimacy of the president who is sworn in.
Many pundits agree that he uses this tactic to push for negotiations and, later, a power-sharing deal that leaves him weaker during successive elections. I have said before that Azimio la Umoja was a 'mix thorns and flesh'. There are many reasons I believe so.
Raila's failure to recognise elected presidents since 1997 made it hard for Uhuru Kenyatta, Kalonzo Musyoka and Gideon Moi to market him in the 2022 elections. The three were 'Political Jews' who preferred to eat with 'Political Gentiles' (Young Turks of the 1990s), even when they knew they could be humiliated.
However, even after the three leaders made extreme sacrifices, Raila's past made it impossible for them to give 'all of themselves'. Because of his past political CV, Uhuru (Jubilee), Kalonzo and Gideon (One Kenya Alliance) couldn't reconcile their unconscious desire for Raila Odinga to lose elections.
For example, they were unconsciously uncomfortable accompanying Raila and Martha Karua to political rallies. If they wished he would win, they did so with their bodies, but their spirits were fighting from within—visibly because of the previous belittling from Raila's inner circle.
For example, Prof Makua Mutua, spokesperson of the Raila Odinga 2022 presidential campaign team, is a public intellectual who never recognised Uhuru Kenyatta as the president—preferring to address him as a 'Mr Kenyatta' in his writings.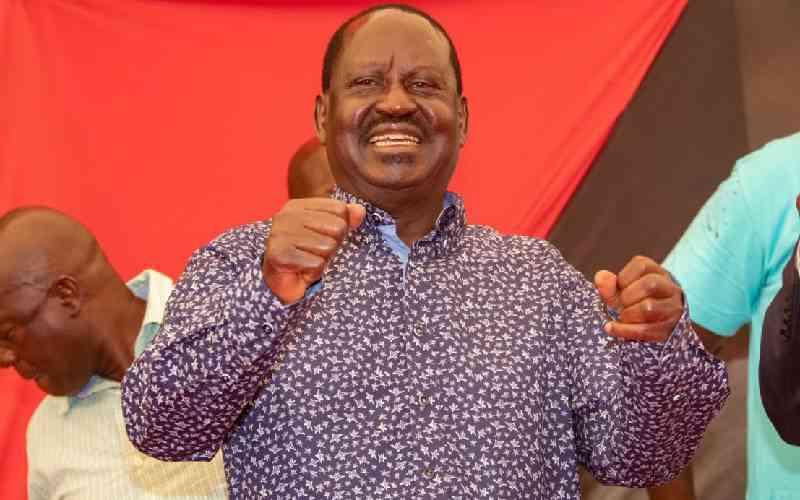 Raila himself challenged the 2017 election in which Uhuru Kenyatta was elected president. In 2022, which is in the public domain, he found it difficult to undo his narrative of Uhuru's illegitimacy. How could one be deluded that an 'illegitimate president' could king make him?
The same is the case with Karua. She had consistently dismissed Uhuru as a political greenhorn and cast aspersions on his presidency. She and Raila, although from the 1990s Young Turks cocoon, were also no longer political allies.
Another politician who was highly incompatible with Azimio was Kalonzo. Right from his backyard (Ukambani), two Young Turks of the 1990s, namely Kaluki Ngilu and Prof Kivutha Kibwana will never reconcile their political spirits with that of Kalonzo, with whom they fought from opposite sides in the 1990s.
Kalonzo, more than Uhuru, was on the side that opposed the Young Turks, including those from his backyard. But, since Kalonzo is born of power while Kaluki and Kivutha are born of political toil, he is fitter with Ruto, with whom they share a political blood group.
Notably, Raila's rallies are typically full of history, much of which draws from the 1990s. For Karua and Raila, the history that builds their CV is having fought the Kanu regime.
It would be very uncomfortable for Kalonzo to attend rallies where politicians praise Raila's political resume - that of having fought what they usually term the 1990s 'oppressive regime'. Do you think Gideon, Kanu's chairman, would be equally comfortable?
Therefore, since the Jubilee leader (Uhuru) and the two One Kenya Alliance principals had a bed of thorns in Azimio, they could not find sleep there.
Dr Ndonye is a senior lecturer in the School of Music and Media at Kabarak University
Related Topics