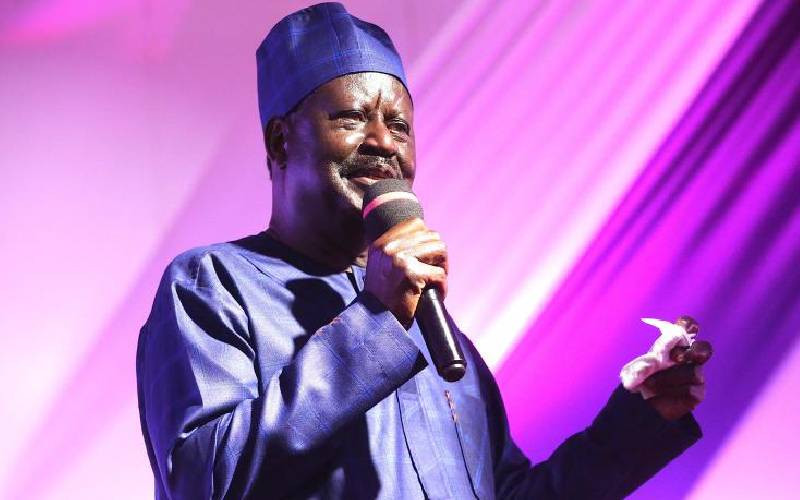 The best gift that Raila Odinga can give Kenyans in 2023 is to retire from politics; he will have assured himself a break from possible humiliation and frustrations.
Raila has served this country in his generation. He will never see the kind of change he's been agitating since 1982 through himself, but he can make it possible through others. This shows the political chessboard, as we enter into the new year 2023.
The outgoing Millennials, Generation-Z and Generation Alpha, do not know Raila; neither do they regard the history of his accomplishments. He can only recreate himself in them by mentoring them into politics and planning to implement the change he wants through them.
Raila was born in 1945, in the timelines of a Silent Generation, also known as the traditionalist generation. Anthropologists agree that this generation is conservative, value hierarchies, and prefer top-down culture in life.
Like any other person of his generation, Raila grew up just before and through the Second World War—a milieu that generation psychoanalysts argue shaped this generation to value loyalty, hard work, and thriftiness.
After his generation, there are five other distinct generations. These are Baby Boomers (1946-1964), Generation X (1965-1980), Millennials or Gen Y (1981-1996), Generation Z (1997-2012) and Generation alpha (2013 to date).
In the last elections, most voters were millennials and generation Z, born when Raila was still in active politics. Kenyans of these generations have no regard for Raila's aspirations and the liberation struggle.
Baba is a reservoir of political wisdom and should scale his experience to the levels that retired African leaders like Nelson Mandela and Olusegun Obasanjo among others. Jack Ma, the founder of Alibaba group—one of the world's largest e-commerce companies, advises that once one is in their 50 years, one should hire young people to work for them, and after 60 years, one must spend time on themselves. Raila has been in active politics beyond Jack Ma's hypothetical timelines.
In line with Jack Ma's wisdom, Raila must retire from active politics, especially from seeking any elective position. However, there have been propositions within his circle that he will run again in 2027. The call for Raila to retire from politics started in 2013 when the presidential politics slogan attached the term analogue (to mean time-barred) to his political side and called his competitors' side digital (to convey the new and futuristic).
This call tarried through the 2017 and 2022 elections campaigns in which he was a presidential candidate. However, Baba has a choice to stay put and vie for the sixth time in 2027, but he will see his erstwhile loyalists leaving and humiliating him and his party.
Second, after the 2017 elections loss and through the most gruelling campaigns toward the 2022 general elections, clips of him drinking became frequent. On Christmas this week, we saw an amateur video clip that showed him drunk among his political allies.
All these could indicate that he needed some intoxication to cope with a political situation he formally handled while sober. Kenyans who respect and take Raila in high regard are not happy seeing him drunk and out of his mind in the company of younger politicians. Raila's family should be concerned about him and the people they allow to spend celebratory moments with.
More disturbing is the fact that close allies are sharing clips of him in compromising drunk moments. Can we say they are already setting him up for humiliation? Doesn't this clearly signal that his close circle could be tired of him and wishes that he should quit and allow them to shine?
In conclusion, Raila Odinga has no chance of winning presidential elections in the future. He can, however, make endorsements that can change the course of politics in his places of influence.
The political heavens warn that he should not wait until his young loyalists push him out so they can have a chance.
Related Topics